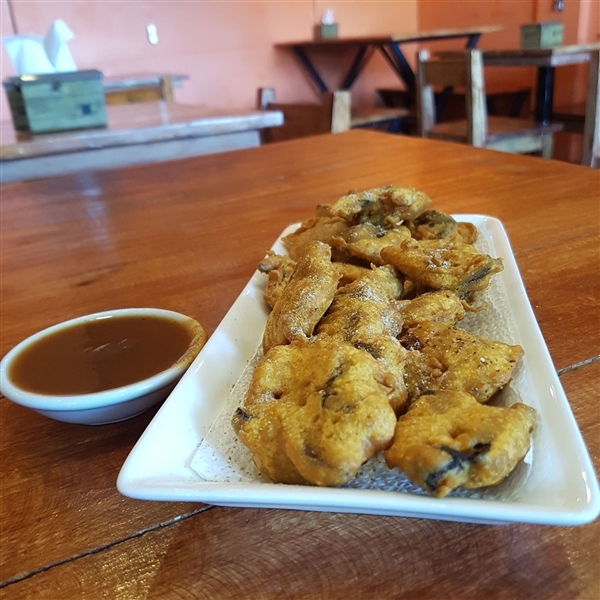 Think plant-based food is plain and boring? Make your way to Little India Healthy Cuisine for your next holiday gathering and it'll change your mind in one bite!
Located at 24F Malingap St., Teachers Village, the restaurant takes pride in its use of natural herbs and spices, and its adherence to Ayurvedic philosophy. This is why the restaurant doesn't use garlic and onion, because of the belief that these cause "imbalances in the functioning of the liver, spleen, lungs, kidneys, and heart," the menu says.
The vegetarian menu has a glossary of Indian terms so that you won't feel too lost while browsing. Some dishes can also be made vegan upon request.
Try mushroom pakora or fritters to start. You'll find samosa (deep-fried pastry with savory, spiced potatoes and nut filling) and aloo chop (crispy, deep-fried gram flour-coated mashed and spiced potatoes) too.
Soups, salads, and side dishes include mutter soup (creamy green peas soup simmered with roasted cumin seeds), kachumbar salad (fresh vegetables seasoned with mild spices and tamarind), and boondi raita (spiced, whipped yogurt with cucumber and carrots).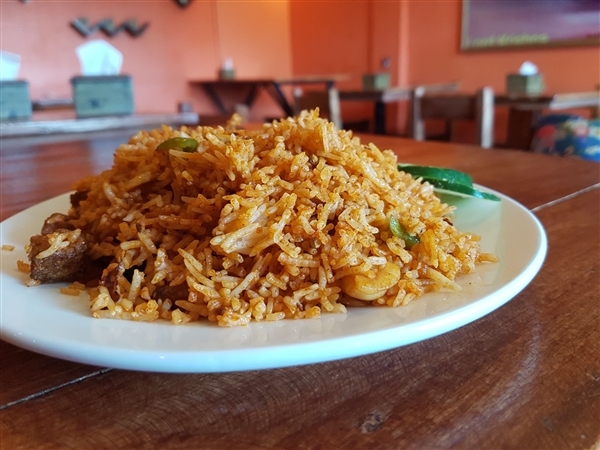 For carbs, there are different kinds of bread and rice: whole wheat chapati, light and fluffy naan, stuffed paratha, veggie chicken fried rice, and jeera rice with cumin and butter, to name a few.
Pair these with all sorts of curry, like veggie pork kofta balls, mixed vegetable, and mushroom. There's makhani, which are cooked in tomato-based silky and buttery gravy, such as vegetable, veggie meat, and mushroom. Korma, meanwhile, are dishes cooked with milk, nuts, raisins, and mild spices. Dals are lentil-based.
Or how about shahi paneer, which is homemade cottage cheese cooked with creamy and nutty sauce? There's bhaingan bharta too, which is grilled and mashed eggplants cooked with spiced tomatoes and nuts. What about aloo gobhi, which is potatoes and cauliflower cooked with mild curry sauce?
Have some mango or rose lassi to drink, though fruit juice, hot chocolate, and brewed coffee are on offer too.
And to complete your Indian escapade, treat yourself to gulab jamun (brown cheese balls dipped in syrup) or gajar halwa (carrot pudding cooked with fresh milk, nuts, and butter)!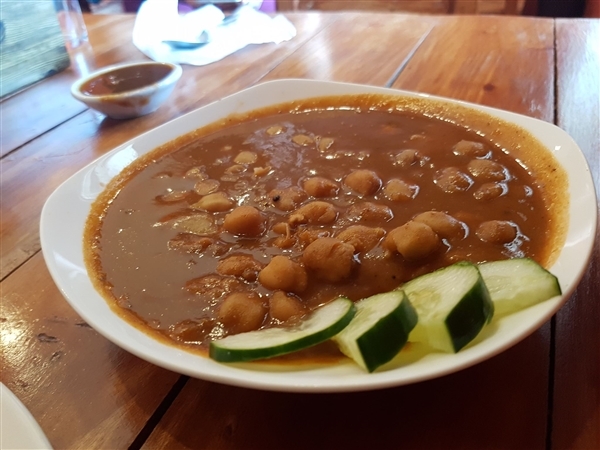 Going with a plant-based diet isn't just good for the planet, it can be delicious and exciting as well.
We had fun (and maybe gained a few pounds) compiling this list of plant-based restaurants for you to try! This Christmas, let's consider making choices for the good of the planet. It's as easy as foregoing meat in favor of fruits, vegetables, and other plant-based food!
Which city do you think we should explore next? Share your suggestions with us in the comments section below!