National governments must follow suit and cut single-use plastic, Greenpeace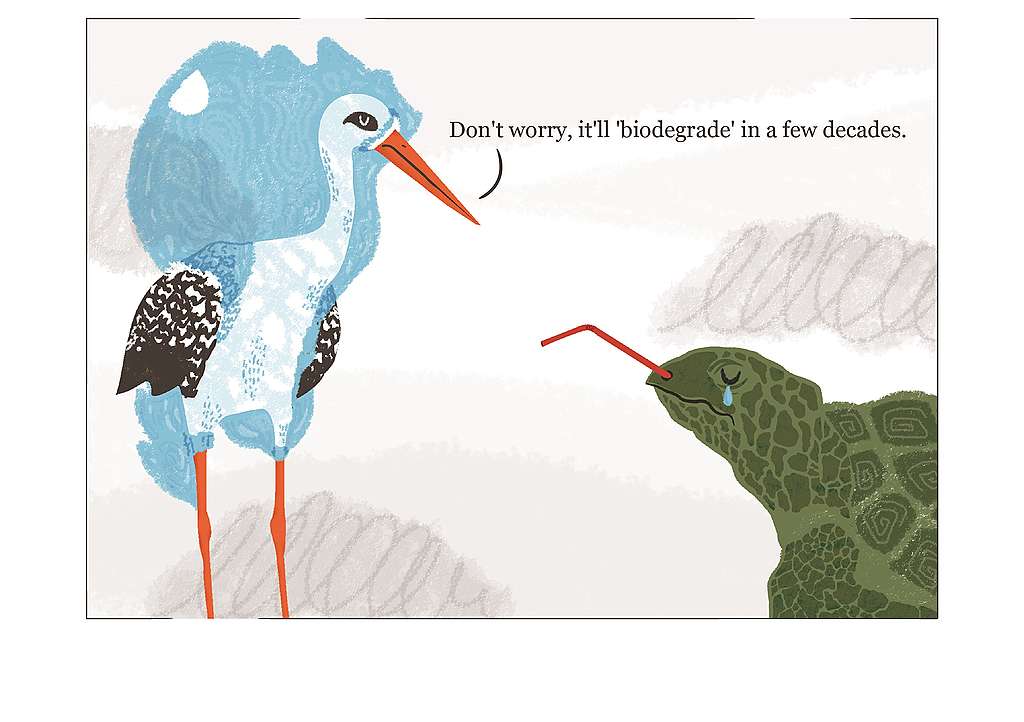 Strasbourg, 24 October 2018 – The European Parliament has voted to protect people and the environment from the most common single-use plastic pollution, but national governments must finish the job, said Greenpeace.
A large majority in the European Parliament voted today to strengthen the European Commission's plan to cut pollution from the ten single-use plastic items most commonly found on Europe's beaches. The Parliament voted to add light polystyrene food containers to the list of banned items, and to introduce producer responsibility schemes to make companies that sell single-use plastics pay for clean-up costs.
Greenpeace EU chemicals policy director Kevin Stairs​ said: "We're one step closer to protecting people and wildlife from the plastic that's choking our rivers and seas, turning up everywhere, from the Antarctic Ocean to the salt on our tables. National governments must resist corporate pressure to continue a throwaway culture, and follow the European Parliament's lead to cut pollution from single-use plastic."
A leaked letter recently exposed how the four largest producers of single-use plastics – Coca-Cola, Nestlé, PepsiCo and Danone – are lobbying national environment ministers to weaken the proposed law on single-use plastic.
Representatives of national governments are expected to meet later this week to agree on their joint position, and the three-way negotiations between national governments, the European Parliament, and the European Commission to finalise the law could then start as soon as early November.
Contacts:
Kevin Stairs, Greenpeace EU chemicals policy director: [email protected], +32 476 961376
Greenpeace EU press desk: +32 (0)2 274 1911, [email protected]
For breaking news and comment on EU affairs: www.twitter.com/GreenpeaceEU
Greenpeace is an independent global campaigning organisation that acts to change attitudes and behaviour, to protect and conserve the environment and to promote peace. Greenpeace does not accept donations from governments, the EU, businesses or political parties.