Brussels, 9 November 2023 – A Greenpeace analysis found that a trade agreement currently being negotiated between the European Union (EU) and Mercosur (Brazil, Argentina, Paraguay, and Uruguay) will eliminate tariffs for EU exports of throwaway plastic products.[1] Cutting these tariffs will promote the trade of plastic raw materials, plastic waste, and single-use plastic products, like plastic cutlery.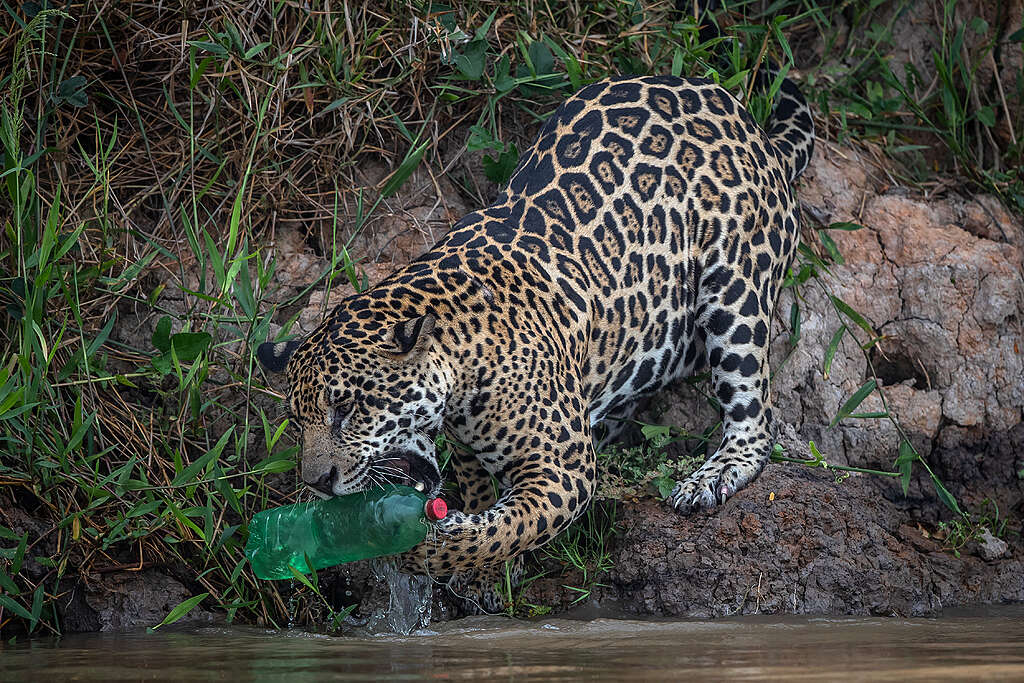 Greenpeace Germany trade campaigner Lis Cunha said: "This deal is an outrageous example of the EU's double standards. Some of the products promoted by the free trade deal, like single-use plastic cutlery, are banned within Europe because of their impacts on the environment and human health. Yet the EU is now ready to encourage international trade of the same products with Mercosur partner countries, in total disregard of people's health and nature beyond the EU's borders."
The analysis shows that the EU-Mercosur agreement is in stark contradiction with the objectives of the future Global Plastics Treaty. Negotiations for that treaty open on the 13th of November 2023 in Nairobi, Kenya.
Greenpeace Andino campaign coordinator Tatiana Cespedes said: "Single-use plastic is harmful to human health, perpetuates social injustice, destroys our biodiversity, and fuels the climate crisis. Governments must commit to a strong Global Plastics Treaty to cut plastic production and use by at least 75% by 2040 and ultimately end the age of plastic. This treaty must also put justice at its core to put an end to waste colonialism. While this treaty aims to address the global plastics crisis, the EU-Mercosur trade deal would sustain a dirty industry with an unsustainable fossil fuel business model and must be stopped."
The Global Plastics Treaty negotiations will likely continue until the end of 2024. The European Commission is pushing to finalise the EU-Mercosur deal by the end of this year.
ENDS
Notes
[1] The analysis that this report refers to was conducted by Dr Arturo Castillo Castillo from Utrecht University, Copernicus Institute of Sustainable Development, and was commissioned by Greenpeace Germany.
Contact
Lis Cunha – trade campaigner, Greenpeace Germany: +49 (0) 1703832076, [email protected]
Greenpeace EU press desk: +32 (0)2 274 1911, [email protected]
For breaking news and comment on EU affairs: www.twitter.com/GreenpeaceEU
Greenpeace is an independent global campaigning network that acts to change attitudes and behaviour, to protect and conserve the environment and to promote peace. We do not accept donations from governments, the EU, businesses or political parties. Greenpeace has over three million supporters, and 26 independent national and regional organisations with offices in more than 55 countries.
EU Transparency Register: 9832909575-41