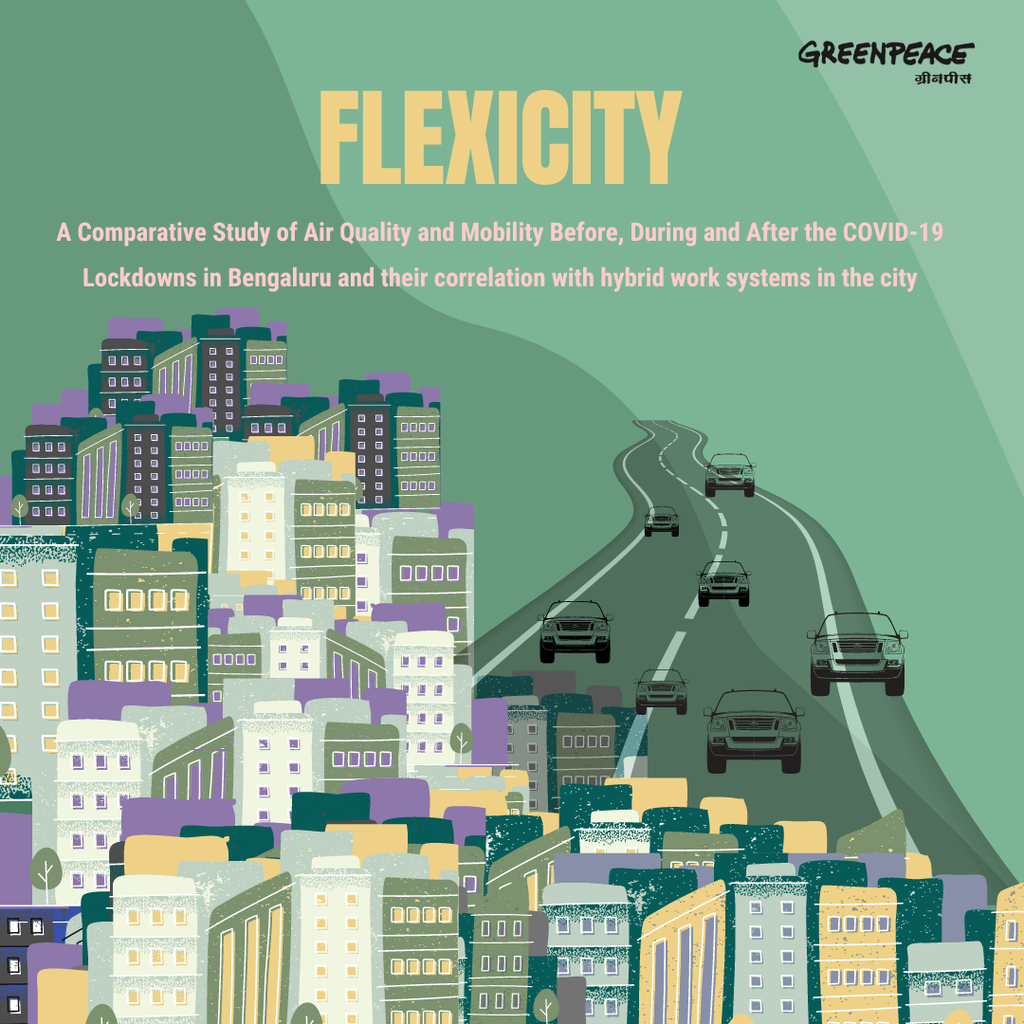 Flexible work policies can cut India's carbon emissions by 1,81,000 tonnes PER YEAR.

Studies have found that implementing flexible remote working options even for just a few days a week can reduce air pollutant levels by 10%. This is not surprising, given that motorized vehicles are one of the largest contributors to air pollution in cities.This was particularly evident with the improvement in air quality across the country during the COVID19 lockdown in 2020.

In this report, we analyse changes in air quality before, during and after the lockdown across 5 traffic congestion points in Bengaluru. With the city having over 67,000 registered IT companies and over 80 lakh registered vehicles, we correlate the changes in air quality with the number of vehicles on the road during these periods.

We find that Bengaluru's air quality significantly improved during the lockdown, when remote working was enforced, keeping vehicles off the road. Post the lockdown as travel for work resumed, air quality began dropping, reverting to pre-lockdown levels of pollution.

We provide recommendations on including flexible working policies to tackle Bengaluru's traffic congestion problem and contribute to improved air quality levels in the city.