Today we use around 50% more natural resources than 30 years ago and produce a whopping 2 billion tonnes of waste each year. It may not be surprising that one of the main culprits is plastic.
Garbage bags, surgical masks, disposable plates, plastic bottles, milk packets, toothbrushes, toothpaste, and more, almost every "essential" seems to be made of plastic nowadays Plastic is piling up in our landfills and our oceans to such an extent that it has become lethal. Yet time and again, we find ourselves guilty of using something so durable as a use-and-throw item without a second thought.
Whilst the plastics industry would like consumers to think that many plastic products are recyclable, less than 10% of all the plastics produced since the 1950s has actually been recycled with the rest incinerated, dumped in landfills, or left to pollute the environment.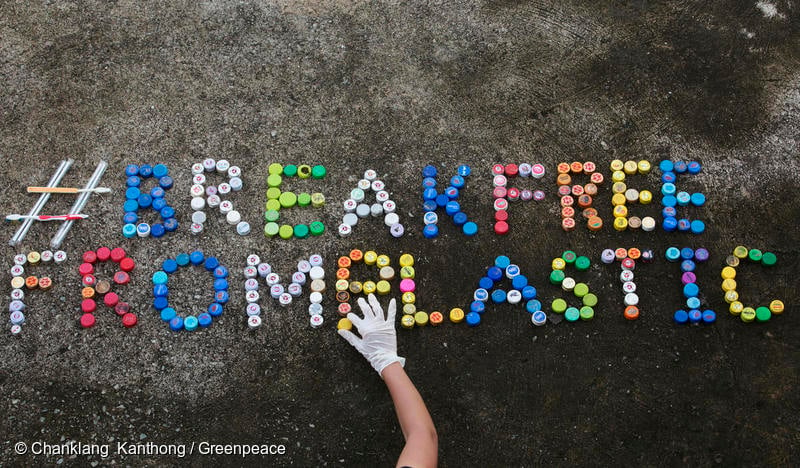 Single-use plastic litters our land and chokes our oceans, and can be found in quite literally every corner (and stomach) on this planet, even on Antarctica. Plastic is produced using fossil fuels and is responsible for 5% of greenhouse gas emissions globally.
It's high time we start becoming aware and thinking about the consequences of our actions. Plastics are poison to our planet; they're killing many innocent birds and animals, mainly marine creatures. According to the United Nations, it is estimated that the ingestion of plastic is killing more than 1.1 million seabirds and animals each year. Adding on, scientists believe that more than 90% of all birds and fishes have plastic particles in their stomachs.
If these facts don't scare you, humans are gravely affected by plastics too. According to a team of UK-based researchers, an average person eats 70,000 micro plastics each year. How dangerous is that? This could expose us to harmful chemicals found in some plastics. These chemicals have been linked to a variety of health problems in both children and adults.
Besides eating micro plastics, research shows that many micro plastics in our body come as we inhale them while we breathe. Their small size makes it abundantly present in our air both indoors and outdoors, which could cause cardiovascular and cerebrovascular diseases.
However, we can't get rid of plastics by burning them. It releases dangerous substances such as heavy metals, persistent organic pollutants (POP), and other toxic chemicals into the air. These toxins in the air have been linked to the development of asthma, endocrine disruption, and cancer.
So, the only option that remains is for us to stop using and producing plastics. Manufacturers won't curtail their production unless the demand decreases. So, it's high time that we demand the main sources of these plastics such as FMCG companies, clothing lines and more, to switch to environmental friendly packaging options.
Despite the call from millions of people around the world to reduce the massive amount of single-use plastic they are using, consumer goods companies are failing to do so—at the same time oil companies are expanding production. All of us across the globe from many different countries have to demand for them to commit to stop using single-use plastic and implement reuse and refill systems on a global scale to deliver their products.
Come, take a step now! Let's stop plastic pollution and #breakfreefromplastic.
Source:
https://www.sciencedirect.com/science/article/abs/pii/S0269749117344445?_rdoc=1&_fmt=high&_origin=gateway&_docanchor=&md5=b8429449ccfc9c30159a5f9aeaa92ffb
https://www.washingtonpost.com/health/youre-literally-eating-microplastics-how-you-can-cut-down-exposure-to-them/2019/10/04/22ebdfb6-e17a-11e9-8dc8-498eabc129a0_story.html
https://www.plasticsoupfoundation.org/en/2018/03/how-damaging-is-breathing-in-microplastics/