I became environmentally aware at the age of 11. I never bought products made from animal skin. I stopped burning crackers on Diwali, made sure no polythene bags were brought home and water wasn't wasted. A few years later, my suggestion of constructing rainwater harvesting pits in the garden was adopted by my parents. This helped in replenishing the underground water table. A budding gardening enthusiast then, I created a compost pit in my backyard to take care of my plants. Even though I had the freedom to choose, I never ate meat.
Yet I have been a victim of fast fashion until last year when I learnt the ugly truth of fast fashion.
According to a UNEP study, the clothing industry produces 20% of the world's wastewater and 10% of global carbon emissions – more than all international flights and maritime shipping combined. Textile dyeing is the second-largest polluter of water globally and it takes around 7571 litres of water to make a typical pair of jeans. If you buy one less pair of jeans, 1500 people can have one day of drinking water supply. Further, the average consumer buys 60% more pieces of clothing than 15 years ago. Each item is only kept for half as long.
Rewind to the 90s. Remember the cloth cycle we used to follow?

My conscious provoked me to bring a change in my habits. I came across Slow Fashion Season 2019 on 12th June 2019. The idea was to buy no new clothes for three months (21st June 2019 – 21st September 2019). I began my commitment early and extended it to footwear and accessories as well.
It was tough in the beginning. The first step was to unsubscribe to the emails from online shopping stores and stop visiting the offline stores. Out of sight is out of mind. I had an anniversary celebration to attend. My mother insisted me to buy new outfits because the society might feel I don't have enough clothes! I had my birthday within this time frame. My friends insisted on sending me outfits/bags as gifts. To actualise my commitment, my next step was to reject all such offers.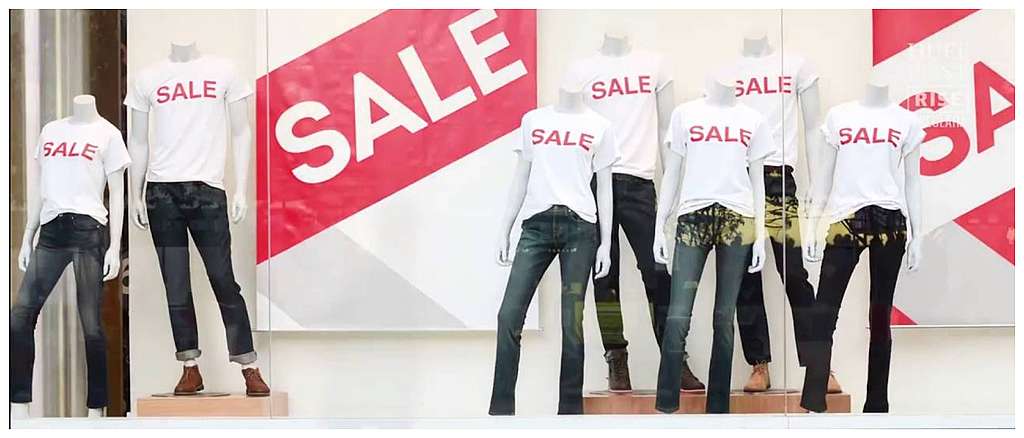 The third step was to reorganise my wardrobe. I categorised my clothes as per the cloth cycle of the 90s. I selected five sets of clothes and matching footwear as my workwear, and repeated it for three months. Lastly, I successfully avoided gifting any friend/family clothing or footwear as a gift.
Now that sustainable choices became a part of my routine affairs, even after 21st September 2019, I decided not to give up. The temptations did not exist anymore. My wardrobe was sufficient for my cousin's wedding, for my office and for hanging out with my friends. Everyone knew about my commitment so their judgements (if any) about my clothing choices didn't affect me. It's been ten months now.
My journey of fighting fast fashion on a personal level made me realise several things. Most of the shopping occurs because "It looks amazing and is available for a jaw-dropping discount!" or "I spotted a celebrity wearing the exact thing!" or "I cannot repeat my just-once-worn-dress" and not because it is necessary.

My fashion choices express my concern for the environment.
India is home to 17% of the world's population but has only 4% of the world's freshwater resources. Our country is generating huge amounts of wastewater annually which contaminates groundwater. As per the World Resources Institute's Aqueduct Water Risk Atlas, India ranked 13 on "extremely highly" water-stressed countries. The population of India is more than three times the population of the other 16 countries in this category combined. We need to understand the gravity of this situation before our country announces Day Zero.
I am not in favour of giving away old clothes to get branded vouchers to buy new ones. Globally, 80% of discarded textiles are doomed for the landfill or incineration. Only 20% are actually reused or recycled. Every second, one garbage truck full of textiles is landfilled or incinerated. The gradual decomposition of synthetic clothes and dyes add to air and soil contamination.
With minor changes in our lifestyle, we could contribute towards a greener planet. This Earth Day add 'shop less and utilise more' to your list of planting trees, adopting a vegan lifestyle, and ditching plastic cutlery.
The author is a Young Professional at NITI Aayog. A graduate from IIT Dhanbad, she is an environmentalist by heart. All views expressed are personal. You may find her on LinkedIn.