Greenpeace International's Legal Unit consists of a team of specialised lawyers that provide independent legal advice to the global Greenpeace network on:
– strategic litigation to advance the fight against environmental destruction
– risk management and strategic defence of campaigns, organisation and staff
– advocacy efforts to strengthen environmental and human rights
We share legal knowledge with other lawyers who work for the independent Greenpeace organisations across the globe – this includes environmental law and freedom of expression cases involving Greenpeace activists or organisations.
Who we are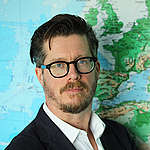 Jasper Teulings
General Counsel / advocaat
Jasper is Greenpeace International's chief legal officer and the head of the Legal Unit. He advises on all legal aspects of campaigning, with particular focus on freedom of expression, and provides strategic legal advice to Greenpeace International's senior management team. He represents Greenpeace International in international meetings and NGO committees. Before joining Greenpeace, Jasper built up over 10 years' experience working at private law firms specialising in media law. Jasper studied law at University of Amsterdam and University of Kent at Canterbury, and has been registered with the Dutch Bar since 1994. He also serves on the (Supervisory) Boards of Earthrights International and SOMO and is a member of the Advisory Council of the University of Amsterdam Law School.
Email: jasper.teulings@greenpeace.org
Twitter: @Patagorda
Linkedin: https://nl.linkedin.com/in/jasperteulings
---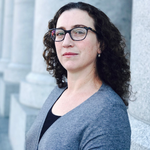 Kristin Casper
Senior Legal Counsel Strategic Litigation, attorney-at-law (Colorado)
Kristin advises on the development and execution of cutting-edge legal strategies to protect the climate and human rights. For well over 15 years, she has campaigned on climate change and many environmental issues. Kristin is a registered attorney in the US state of Colorado. She is based in Boulder, Colorado.
Email: kristin.casper@greenpeace.org
Twitter: @kristincasper
---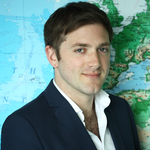 Charlie Holt
Legal Counsel Campaigns
Charlie advises on Greenpeace International's anti-SLAPP strategy and wider issues of corporate accountability. Prior to joining the Legal Unit at Greenpeace International, he worked as a legal consultant in Somaliland, where he worked with government ministries and state institutions to build up the territory's justice sector in line with international human rights standards. Charlie is a member of the Bar of England & Wales and holds an LL.M. degree in international human rights law.
Email: charlie.holt@greenpeace.org
Linkedin: https://www.linkedin.com/in/charlie-holt-6bb204b1/
---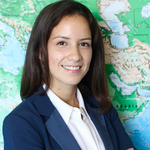 Michelle Jonker-Argueta
Legal Counsel Campaigns
Michelle advises the Arctic & Oil, Oceans and Food campaigns. Prior to joining Greenpeace International, Michelle worked in international human rights, international criminal law and asylum law. She also has experience in EU competition law. Michelle is an attorney registered in the New York Bar and holds a Juris Doctor from Yale Law School. She is also a Dutch lawyer.
Email: michelle.jonker-argueta@greenpeace.org
---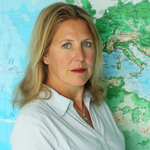 Eef Verkade
Senior Legal Counsel Organisation / advocaat
Eef advises on contracts, intellectual property, governance, employment and strategic organisational legal issues. Before joining the Legal Unit at Greenpeace International in 2008, she worked at a private law firm, advising and litigating on a range of national and international civil law matters including torts, company law and commercial contracts. Eef has been a registered member of the Dutch Bar since 2000. She is on the advisory committee of Pro Bono Connect, a pro bono public interest clearinghouse in the Netherlands.
Email: eef.verkade@greenpeace.org
Linkedin: https://www.linkedin.com/in/eefverkade
---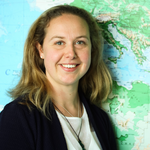 Liz Kool
Associate Legal Counsel Organisation
Liz advises on governance, strategic organisational legal issues, labour law, major contracts and intellectual property. She joined Greenpeace International in August 2011. Before joining Greenpeace International she worked in the humanitarian field on the dissemination of International Humanitarian Law. Liz holds a LL.M. degree in Public International Law and a LL.B. degree in Dutch Law, both obtained at the University of Leiden.
Email: liz.kool@greenpeace.org
Linkedin: https://nl.linkedin.com/in/elisabethkool
---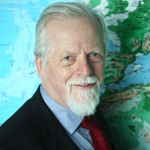 Richard Harvey
Legal Counsel Campaigns
Richard advises Climate & Energy, Forests and Detox campaigns. He assists on strategies to resist government interference and corporate SLAPP suits. He is a barrister (England & Wales, 1971) and also practised at the New York Bar (1982-2000). Over four decades his practice has focused on major human rights litigation, environmental justice, domestic and international criminal law, and post-conflict resolution. He served as lead counsel at the International Criminal Tribunal for the former Yugoslavia from 2007-2014. He is a member of Garden Court Chambers, London.
Email: richard.harvey@greenpeace.org
Linkedin: https://linkedin.com/in/richard-harvey-1b788557
---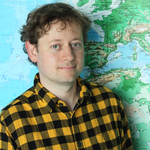 Daniel Simons
Senior Legal Counsel Strategic Defence, attorney-at-law (New York)
Daniel oversees the Legal Unit's strategic defence work, which includes assessing risks of actions and publications, handling incoming litigations, and protecting the rights that the organisation needs to play its watchdog role, such as freedom of expression, association and assembly. Daniel has served in the Legal Unit, with a brief hiatus, since 2008. His other experience includes working as a legal officer at Article 19, the global campaign for freedom of expression, and as legal officer freedom of assembly, expression and information at the Open Society Justice Initiative. Daniel holds degrees in law from the University of Amsterdam and Columbia University. He has been a member of the Bar of New York since 2005 and serves on the Board of Directors of the Article 20 Network. He is based at the offices of Greenpeace Nordic in Copenhagen.
Email: daniel.simons@greenpeace.org
Linkedin: https://linkedin.com/in/daniel-simons-296a131
---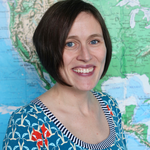 Amy Jacobsen
Associate Legal Counsel Communications
Amy advises on freedom of expression and media-law related issues. She joined Greenpeace International in February 2018. Her prior experience includes providing counsel to CIA torture victim Abu Zubaydah, assisting the prosecutor's office at the UN ICTR, and litigating government contracts at a Washington, D.C. law firm. She has been consulted for her expertise, among other, by the Wikileaks media organisation and the Open Society Justice Initiative. Amy received her J.D. from Duke University and her Ph.D. from the University of Copenhagen, Faculty of Law. She is admitted to the NY and California bars, and has an active U.S. Top Secret security clearance. She is based at the offices of Greenpeace Nordic in Copenhagen.
Email: amy.jacobsen@greenpeace.org
---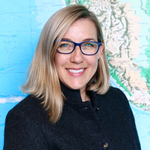 Kasey Valente
Legal Coordinator
Kasey assists in the preparation of legal risk assessments, keeps track of all relevant litigation, is in charge of the knowledge management system.  Kasey also provides general administrative and logistic support and acts as the liaison between the organisation and internal & external legal networks.  Kasey is the central contact for all legal enquiries from Greenpeace International staff, Greenpeace NROs and external organisations.  Kasey holds a BA from the University of North Carolina at Wilmington and over 10 years experience in administrative and project management.
Email: kasey.valente@greenpeace.org
Linkedin: https://www.linkedin.com/in/kaseyvalente/
---
Greenpeace and the Law
"Lawyers can and do make a difference in campaigns to protect the planet. We advocate for fundamental rights including freedom of expression, access to information and the right to peaceful protest. We use strategic litigation to enforce environmental laws and hold both governments and corporations to account. We remind lawmakers of the legitimacy of environmental interests and the right to seek access to environmental justice."
– Jasper Teulings, General Counsel, Greenpeace International.
Strategic Litigation
Greenpeace offices are key players in proactive litigation worldwide to respond to environmental problems and human rights harms.
People v Arctic Oil:
In 2016, Greenpeace Nordic partnered with Nature and Youth Norway to file a legal case against the Norwegian Ministry of Petroleum and Energy. They invoked the Norwegian Constitution, international human rights and environmental law, climate science and the Paris Agreement in challenging the government's decision to license new oil and gas drilling in the Arctic. The seniors group, Grandparents Climate Action, led by a former Norwegian Supreme Court Justice, also supports the Plaintiffs.
In a partial victory for the Plaintiffs, the Oslo District Court rejected the government's contention that the environmental article in Norway's Constitution does not confer a legally enforceable right. However, although he ruled that Plaintiffs have the right to a clean and healthy environment, managed on the basis of long-term considerations safeguarded for present and future generations, he held that Norway's government has no power to prevent GHG emissions from oil and gas produced in Norway but burned abroad. He concluded that the government had no duty to limit further drilling.
The case goes to the Court of Appeals in November 2019 and is almost certain to be decided finally by Norway's Supreme Court. It puts Greenpeace in the forefront of the #breakfree and #keepitintheground movements and highlights the carbon bubble / stranded assets arguments integral to the climate risks endemic in any further commercial exploitation of fossil fuels.
Greenpeace Southeast Asia and others v Carbon Majors:
In 2018, the Commission on Human Rights of the Philippines started hearing a petition seeking to hold the investor-owned "Carbon Majors" (oil, natural gas, coal and cement companies) accountable for contributing to global emissions of GHGs fuelling climate impacts resulting in human rights harms. This is the world's first national human rights investigation of its kind, brought by a coalition of 14 organisations, including Greenpeace Southeast Asia-Philippines, along with Filipino farmers, fisherfolk, human rights advocates, typhoon survivors, artists and concerned citizens. The petition was filed after super typhoon Haiyan wreaked havoc in the Philippines in 2013 and was bolstered by research demonstrating that global-scale emissions linked to a small number of producers. Community leaders, indigenous people, the head of a national association of farmers and workers from the transport sector have given testimonies on the hardships they suffered due, in part, to climate change, while experts have given evidence on the science of climate change, its impacts and causes and the responsibility of the Carbon Majors. The Commission is expected to deliver its decision in 2019. A positive outcome for the petitioners would be groundbreaking. Unlike lawsuits seeking compensation for damages, the investigation is focused on preventing further harm and could result in recommendations to policymakers and legislators concerning corporate responsibility for the climate crisis.
KlimaSeniorinnen v. Government of Switzerland:
The KlimaSeniorinnen ("Senior Women for Climate Protection"), supported by Greenpeace Switzerland, and representing more than 1000 women aged 64 and over, sent a formal legal complaint to the Swiss Government and three administrative bodies responsible for national climate policies. The elders are challenging the government's climate policies, highlighting shortfalls that are putting their lives and future generations at risk. The authorities refused to rule on the request, so they filed their case before the Federal Administrative Court. That court dismissed the case in December 2018 on the grounds that senior women were not more likely than other citizens to experience harmful effects of climate change – despite their increased incidence of death during heat waves. The senior women appealed the case to the Swiss Federal Supreme Court at the end of January 2019. In addition to their case, they are now lobbying for human-rights-compliant 2030 and 2050 targets. This case is globally significant because it could be the first "climate case" heard by the European Court of Human Rights.
Greenpeace France, Oxfam France, Notre Affaire à Tous & Foundation pour la Nature et l'Homme v Government of France:
In 2018, Greenpeace France, in collaboration with Notre Affaire à Tous, Oxfam France, and Fondation pour la Nature et l'Homme, filed a demande préalable (letter before action) as the first step in France's first-ever climate lawsuit. Dubbed "L'Affaire du Siècle" (the trial of the century), the lawsuit claims that the French government's inadequate steps to address the climate crisis and its failure to implement international, European, and national climate objectives breaches national and international law, including people's human rights. Similar to the Swiss case, this lawsuit aims to align France's climate laws and policies with the Paris Agreement, at a minimum. Within ten days of the letter, the groups' appeal received more than 1.7 million signatures, demonstrating widespread public support for the case. Since the authorities refused to act as requested by the letter, the co-plaintiffs filed a case in the Administrative Court of Paris on 14 March 2019. On 16 March 2019, the day after the global school strike for climate protection, which mobilised more than 1.6 million young people around the world, 350,000 people marched in more than 200 cities in France in support of the case and to demand increased climate action from the government.
Family Farmers & Greenpeace Germany v. German Federal Government:
In October 2018, three German families and Greenpeace Germany filed a climate lawsuit against the German federal government for violating their constitutional rights to life and health, property and occupational freedom, by failing to take measures to meet Germany's commitment to reduce greenhouse gas emissions as set out in the 2020 climate protection target and under European law. Each of the plaintiff families run organic farms, located in "Altes Land" near Hamburg, on the island of Pellworm, and in Brandenburg. The families are already experiencing the impacts of global warming; for example, their crops have been damaged by pests previously unknown in their regions and extreme weather events. The plaintiffs are seeking climate protection, not monetary compensation. They argue that the abandonment of the 2020 target is an impermissible encroachment on their right to life and health, right to occupational freedom and right to property under the German constitution. The plaintiffs also claim that the federal government's failure to meet this 2020 target is in contravention of Germany's minimum obligation to reduce GHG emissions for the period of 2013 to 2020 under the legally-binding EU Effort Sharing Decision (406/2009/EC).
Check out act.gp/PeoplesGuide for a legal toolbox to hold your government accountable on climate inaction. The People's Guide is a useful tool for those considering whether to bring a human rights-based climate case against their government and build a parallel campaign in their fight for climate justice. The Guide should only be used as a stepping-stone in developing a comprehensive strategy.
Right to Protest
Greenpeace engages in confrontational, non-violent direct action to expose environmental crimes. These actions can sometimes lead to legal action against Greenpeace organisations and activists – volunteers committed to environmental protection. Courts across the world have recognised the legitimacy of Greenpeace action and the right to engage in peaceful protest in democratic societies.
In the District Court of New South Wales, Australia, Judge Lantham exercised her discretion not to impose punishment in sentencing a case for trespass against 29 Greenpeace activists, who had graphically exposed the woeful security at a nuclear plant by penetrating it. Her Honour stated in her decision of 15 May 2002, that: "…The right to protest and the right to express publicly one's political views, albeit by direct action, is one which is to be valued and protected in the context of modern democracy…"
In 2008, six Greenpeace UK activists were charged with criminal damage following an attempt to shut down the Kingsnorth coal-fired power station in Kent – by scaling the chimney and painting the Prime Minister's name down the side. The jury returned a 'not guilty' verdict, accepting the activists' defence that they were acting in order to defend property of a greater value from climate change, including everything from the polar ice caps to the tropical rainforests of the Amazon and the Congo basin. In 2009, plans to build a second coal-fired station at the site were shelved.
After activists briefly shut down 72 of Shell's fuel stations in the Netherlands in 2012, in protest at the company's plans to drill for oil in Arctic waters, Shell sought a court order banning any further actions on or near its premises. The Amsterdam District Court found that the action had met requirements of subsidiarity and proportionality, and rejected Shell's demand. In doing so, it held that "The basic principle is that organisations such as Greenpeace are in principle free to take action and to make their views publicly known. The sole fact that such action causes inconvenience to the company targeted by the action – in this case, Shell – does not mean that such action is wrongful."
The most high-profile recent legal dispute involving a Greenpeace action arose in September 2013, when Russian forces detained the Arctic Sunrise and its crew of 30 and charged them with piracy, in response to a peaceful protest against oil drilling on the continental shelf in the Arctic. The Netherlands – flag State of the vessel – began arbitration proceedings against the Russian Federation, relying on a file of evidence supplied by Greenpeace International. In August 2015, the arbitral tribunal ruled in favour of the Netherlands. Its ruling clearly established the principle that there is a right to protest at sea. Meanwhile, the 'Arctic 30' also filed applications with the European Court of Human Rights, asserting that their right to liberty and to freedom of expression had been violated.
Freedom of Expression
Greenpeace regularly champions the right to free speech in its defence of the environment. On occasion, when our campaigning hits its target, companies will seek to prosecute and unreasonably restrict what we say or do.
For example, in 2002 the French nuclear fuel company Areva filed proceedings against Greenpeace France, alleging breach of its trademark in relation to the Greenpeace parody of the Areva logo that depicted the risks of the nuclear industry. In 2008, Cour de Cassation, France's highest court, held in favour of Greenpeace France in declaring that the logo parody fell within the legitimate right of freedom of expression, held in favour of Greenpeace France in declaring that the logo parody fell within the legitimate right of freedom of expression.
The European Court of Human Rights has repeatedly recognised the position of NGOs in society as a 'critical watchdog,' by disseminating information and ideas on matters of general public interest such as health and the environment. In Steel & Morris v UK (2005) the Court held that, given this role, NGOs can invoke the same high level of protection as the press under the right to freedom of expression provided they "act in good faith in order to provide accurate and reliable information in accordance with the ethics of journalism…" Greenpeace lawyers play an important role in ensuring publications live up to this requirement and in defending the concomitant right to criticise.
Greenpeace knows all too well that threats to freedom of expression don't just come from governments. Greenpeace organisations around the world have been targeted in recent years by Strategic Lawsuits Against Public Participation (SLAPPs) – lawsuits designed not to win on their merits but to use the litigation process to drain resources and intimidate critics into silence. Two prominent examples of these corporate attacks on Greenpeace, filed using an anti-racketeering law in the USA, led to the formation of the Protect the Protest anti-SLAPP coalition in 2018. A similar coalition – On Ne Se Taira Pas (We Will Not Be Silenced) – was launched in France earlier the same year with the support of Greenpeace France.
International Environmental Law
Greenpeace is actively involved in lobbying for effective international environmental law to address global problems and has achieved significant successes, such as the involvement in the adoption of the UN General Assembly resolution imposing a moratorium on large-scale drift nets on the high seas and the Biosafety Protocol to the Convention on Biological Diversity, which controls the international trade in genetically modified organisms. Greenpeace also holds formal observer status at many international meetings where the fate of the planet is decided: the Convention on the International Trade in Endangered Species of Wild Fauna and Flora, the Commission for the Conservation of Antarctic Marine Living Resources, the International Whaling Commission, the United Nations Framework Convention on Climate Change and the Food and Agriculture Organisation of the United Nations, among others.
---
Key Cases
Most of Greenpeace's campaigns are either about creating or upholding laws. At many moments in our history, cases brought by us or against us have formed movements, secured campaign wins and defended democratic space. We have challenged governments and corporations and have helped shape the law to protect the Planet. Below is a tiny selection.
2018: After finding that it had the authority to investigate 47 investor-owned carbon producers, the Commission on Human Rights of the Philippines, launched the first-ever national inquiry into the impact of climate change on the human rights of Filipino people, triggered by legal petition by Greenpeace Southeast Asia-Philippines. It is looking into the responsibility of 47 'Carbon Majors' (investor-owned coal, gas, oil, and cement companies) for climate-related human rights harms. In 2018, the Commission held 12 hearings, in which 26 community witnesses testified and 52 experts gave evidence. Public and/or inquiry Hearings were held in Manila, New York, and London. The final resolution is expected in 2019.
2016: Landmark legal challenges are brought by NGOs and community members in Norway and Switzerland, including an association of Swiss senior women that now has over 1000 members. These cases represent the forefront of a wave legal climate lawsuits taking place in later years.
2015: An arbitral tribunal constituted under Annex VII the UN Convention on the Law of the Sea rules that the seizure of the Arctic Sunrise and the detention of her crew by Russian agents violated international law. It affirms the right to protest at sea.
2015: Greenpeace Southeast Asia and other petitioners filed a petition against the world's largest fossil fuel producers (Carbon Majors) requesting the Commission on Human Rights to use its investigatory, recommendatory, and monitoring powers to look into the Carbon Majors' responsibility for human rights violations or threats thereof, resulting from the impacts of climate change. During the history Paris climate negotiations, in December 2015, the Commission took cognisance of the petition and delineated the manner by which the investigation and/or national public inquiry would be conducted.
2013: GP Slovakia obtains a Supreme Court order to halt to the construction of a nuclear power plant due to the authorities' failure to involve the public. The fight continues…
2013: GP Japan tables a shareholder resolution at Tepco's AGM to investigate liability of General Electric, the supplier of Fukushima's flawed reactors. Tepco agrees to investigate and GE admits to changing the reactors.
2013: Recognising the right to a healthy environment, a Philippines Court of Appeal orders the government to stop field trials of BT Brinjal (genetically modified eggplant) and restore the environment to its original state in a case brought by Greenpeace SEA.
2012: A Dutch court rules that GP Netherlands' non-violent direct actions against Shell were legitimate and recognises principles of civil disobedience as a valid legal defence.
2012: GP Poland and Banktrack repel a legal threat from coal company ZE PAK following their briefing of investors and analysts about risks of participating in the company's initial public offering which resulted in a lower price, demonstrating the impact of financial campaigning.
2011: With the help of GPI, GP Czech Republic and GP Australia Pacific, Micronesia brings an iconic legal challenge against the life extension of the biggest coal fired power plant in the Czech Republic based on climate change impacts.
2010: Greenpeace International teams up with WWF to submit the first-ever amicus curiae brief before the International Tribunal for the Law of the Sea, in Case No. 17 concerning activities in the International Seabed Area.
2010: GP Japan emerges stronger after the government sought to shut down the office and jail the Tokyo 2. Their case attracts global support and, with help from international experts and NGOs, using legal counter strategies, the trial lays bare corruption in the whaling industry.
2009: Following a seven-year lawsuit by GPUS, Friends of the Earth and four US cities, federal investment and insurance agencies Ex-Im and OPIC agree to start assessing climate impacts before financing overseas energy projects.
2008: The Kingsnorth 6 protesters are acquitted after experts like Jim Hansen testified that there was a necessity to act against the threat of climate change – a 'lawful excuse'.
2008: Esso and Areva challenge Greenpeace's famous logo parodies – and lose. In a landmark ruling, the French Supreme Court holds they were covered by free speech.
2007: In a case brought by GPUS and various US States, the US Supreme Court holds that 'the harms associated with climate change are serious and well recognised' and orders the Environmental Protection Agency (EPA) to regulate emissions of greenhouse gases.
2006: Following protests and legal actions in various countries the French President Chirac is forced to call back the asbestos-laden warship Clemenceau from its destined scrapping in India, laying the basis for ship breaking regulation at ILO, IMO and Basel Convention. (GPEA, GPSEA)
2004: 'Miami' – Greenpeace US successfully defends itself against sailor mongering charges, using a human rights defence and building a broad alliance with civil society.
1999: Following a judicial review by GPUK the High Court rules that the Habitats Directive applies to the 200 NM Exclusive Economic Zone – a landmark case in environmental law.
1987: An international tribunal orders France to pay Greenpeace International USD 8.6 million in damages for the bombing of the Rainbow Warrior two years earlier.