By now, we have all heard about and seen multiple shocking images of plastic pollution in oceans. Whether it's the seahorse with its tail wrapped around an earbud, or the remote island paradise turned into a plastic nightmare, it's clear that the world has reached beyond breaking point with this material.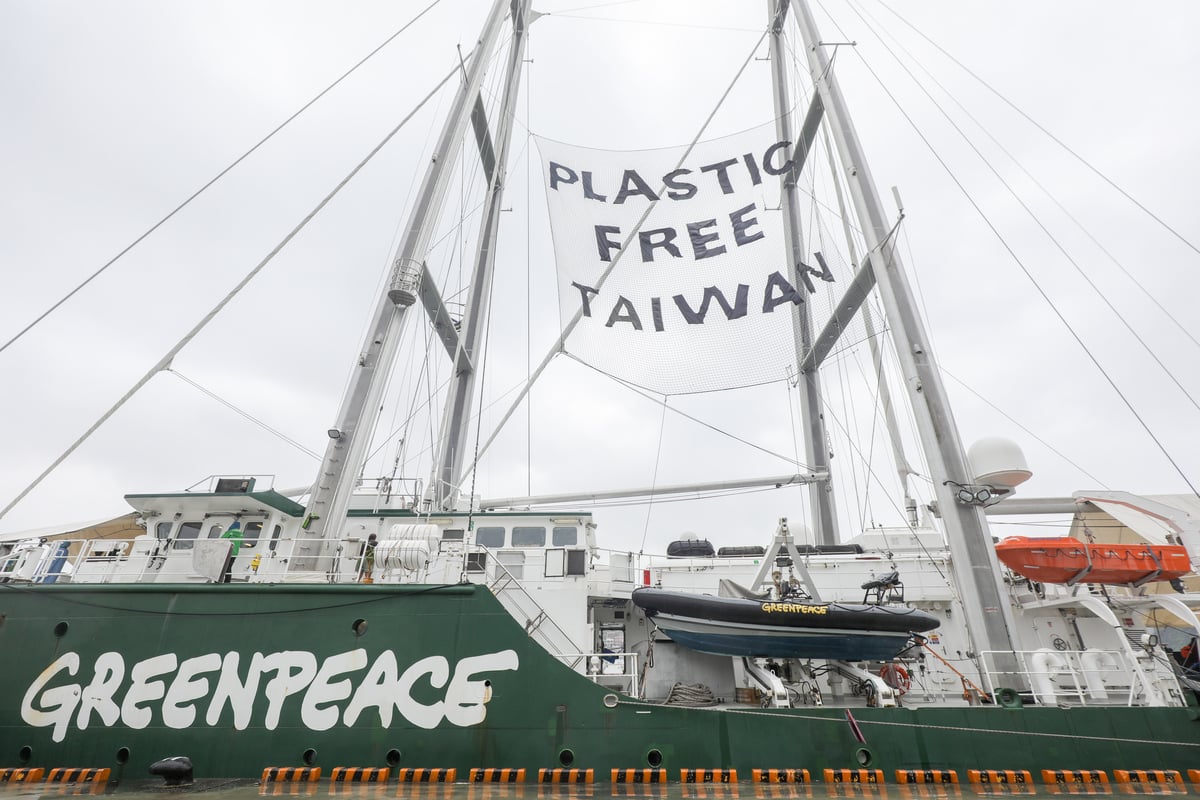 But could things be different in Taiwan when it comes to tackling the plastic problem? In December, I traveled to Taiwan to meet with Greenpeace East Asia (GPEA) supporters, volunteers, donors and the community to learn more about what is happening in the region.
The Greenpeace Ship, Rainbow Warrior was docked in Keelung near Taipei City and during the few days I was there, I had some great discussions with community members. I wanted to know what people thought about single-use plastic. Had they seen the heartbreaking images of the damage single-use plastic was causing in the oceans to marine life and seabirds; had they heard about the impact of tiny microplastic fragments that can end up in our seafood? I wondered if it would be practical for them to change their throwaway and convenience culture lifestyle and change how they consume.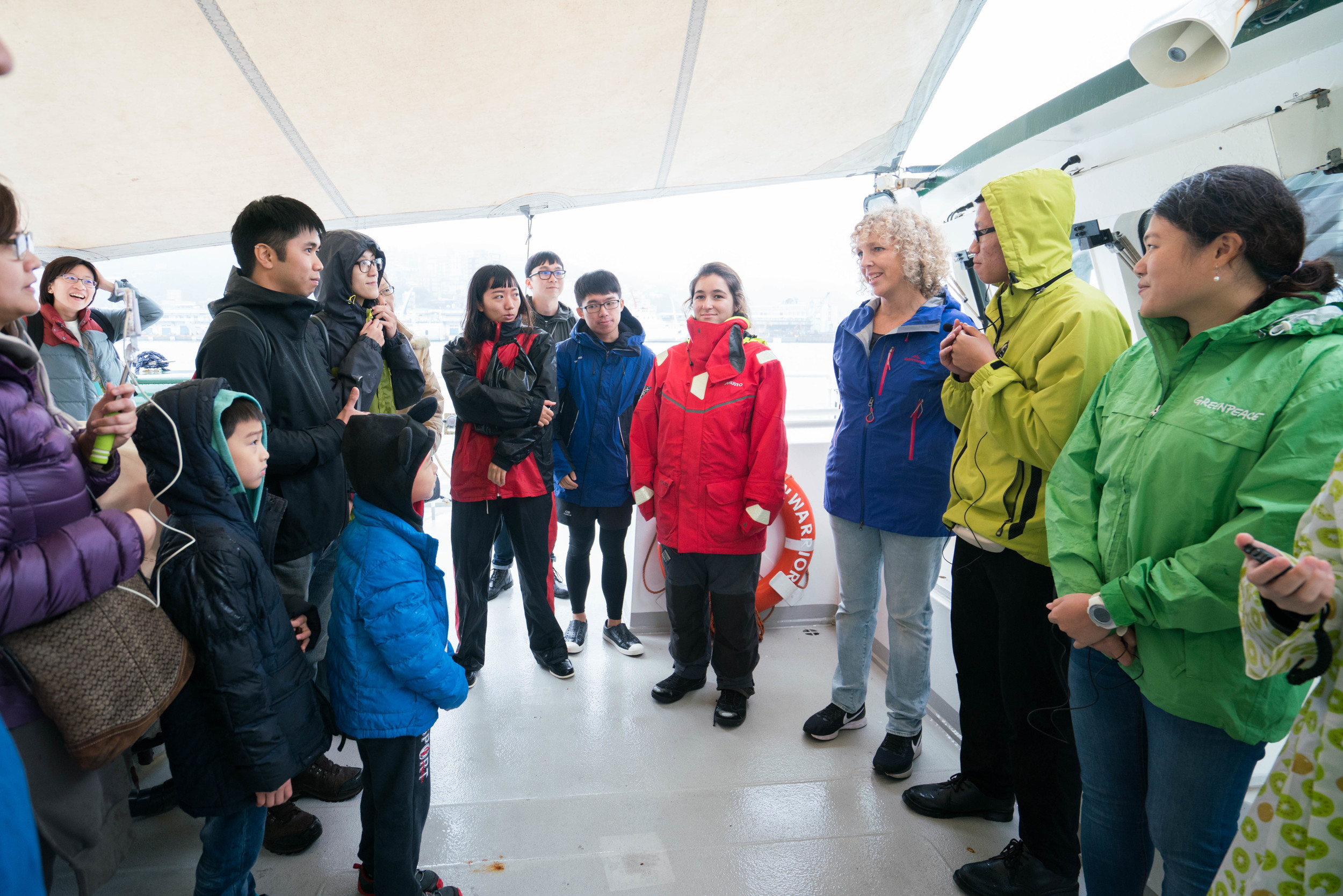 What surprised me most about our supporters and other local people I met was they were already innovating and finding solutions for a cleaner environment. One supporter told me she was living a plastic-free life and was part of an online community of 19,000 people who shared ideas and tips of how to do this. What seems impossible to many was being made possible by people across Taiwan.
Taiwan made a good start by banning free plastic bags in 2002, which made it one of the first places to start banning free plastic bags. However, there is much more to do. The ban only applies to mainstream shops. Small businesses continue to use plastic bags.
This means people continue to use plastic bags in great numbers. Plastics are made from oil which is a carbon-rich raw material and many of these materials can remain in oceans for centuries.
If we don't act now, the problem will worsen. That's why GPEA is working with schools, communities and engaging the government to achieve a plastic free Taiwan by 2025. The Taiwanese government must urgently set a policy to phase out single-use plastic and become a role model for other countries.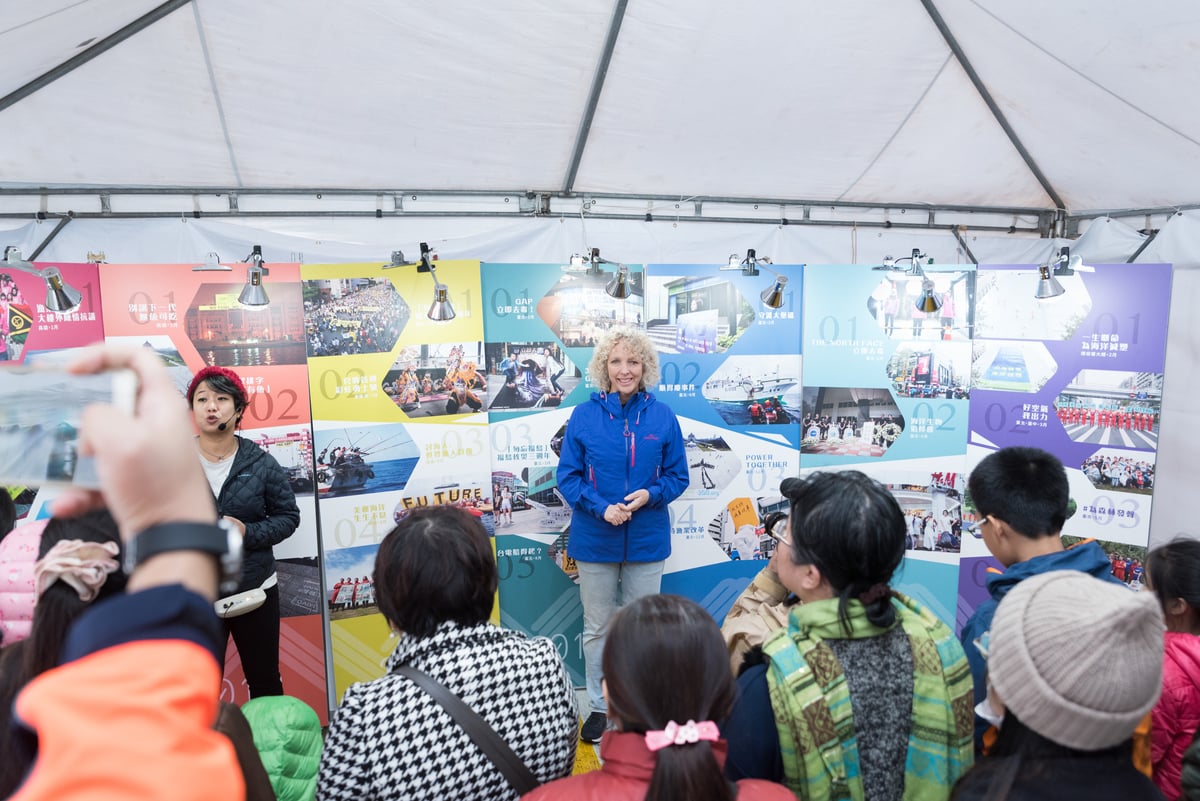 Single-use plastic is only one part of the wider problem of plastics and one part of the environmental challenge. In a recent carbon emission report by the Environmental Protection Administration under the Executive Yuan, Taiwan's carbon emissions have reached their highest level in ten years.
Taiwan's increasing carbon emissions is driven by high demand in electricity use and the increasing use of coal-fired power plants. But increasing its total fossil fuel usage is in direct conflict with its pledge to reduce its carbon emissions by 50 percent by 2030.
Taiwan must keep its promise to reduce greenhouse gas emissions and exit the failing coal industry. Recent CoalSwarm and Greenpeace, research "shows that a total of 23 countries, states and cities will have either phased out coal-fired power plants or set a timeline to do so by 2030."
To its credit, Taiwan's government has set a goal of total phase out of nuclear while achieving 20% renewable energy, 30% coal and 50% gas in national energy mix for electricity generation by 2025. The percentage of electricity generated from coal power will decrease gradually from 45.4% in 2016, to 43% in 2020 and then 30% in 2025. The Renewable Energy will increase from 4% to 20%.
While we support the plan to phase out nuclear, decrease coal use and boost renewable energy, and understand there are many challenges to implement the plan, Taiwan must speed up its energy transition to 100% renewable energy and ensure a transition that is just — for workers and affected communities.
It is possible to do all of this at once, combining long-term climate and energy goals and smart short-term implementation. With the falling cost of wind and solar, and the myriad of experiences around the world, Taiwan can leapfrog ahead and provide new opportunities for people.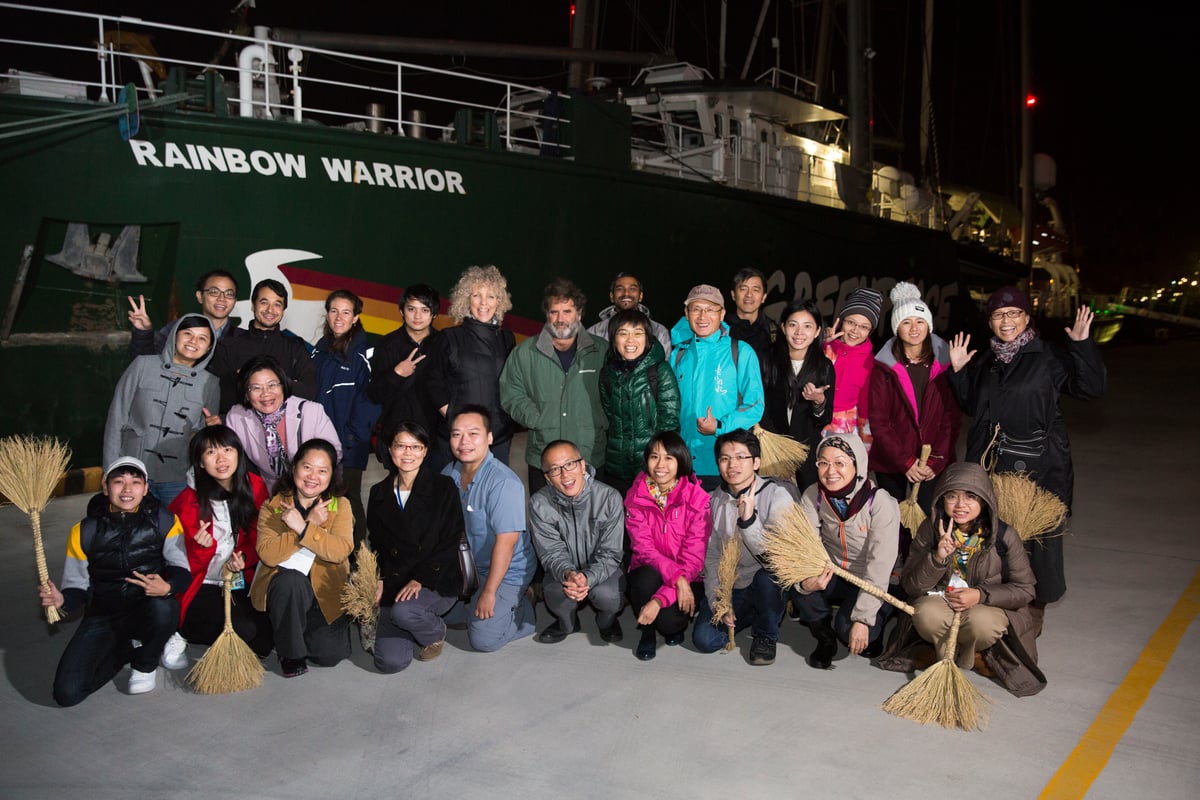 This is a critical moment for Taiwan. It is well on its way to an energy transition and eager to set a progressive policy on reducing single use plastic.
Climate change is arguably the biggest threat we face today. If we are to avoid the worst impacts of climate change, leaders must ramp up their ambition, set clear targets and implement policies.
Equally, it will take people, like the many Greenpeace supporters I met, to continue to use their voices to demand change and ensure that Taiwan remains part of a global network to tackle climate change.Looking out from the bridge of the Rainbow Warrior, sailing on the Taiwan Strait, I could see that the momentum for change is here and I am hopeful that Taiwan will continue to push forward, to chart a future that will benefit its environment, its people and its economy.
Jennifer Morgan is the Executive Director of Greenpeace International