Russia's sprawling Siberia region has become a climate crisis hotspot as mega fires continue to burn through Siberian Taiga forests, covering many major Russian cities in haze. Russian authorities have once again failed to provide adequate resources to fight these fires, putting local communities at risk and contributing to climate change.
According to satellite monitoring data, the total area burnt by wildland fires in Russia since the beginning of 2020 has reached 19 million hectares – an area bigger than Greece. The majority of fires are happening in the remote areas of Far Eastern Russia and Eastern Siberia, but the effects are fast spreading. Last week harmful smoke from wildfires enveloped Siberian cities and several other smaller towns and villages affecting air quality, raising concerns for exacerbated respiratory distress during the COVID-19 pandemic.
Greenpeace Russia recently documented the forest fires in the Krasnoyarsk region.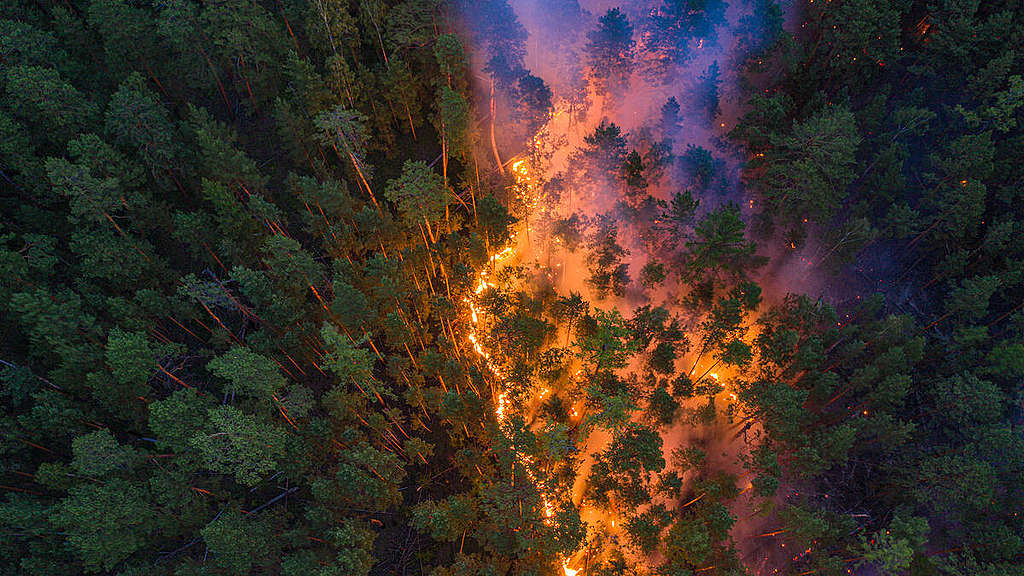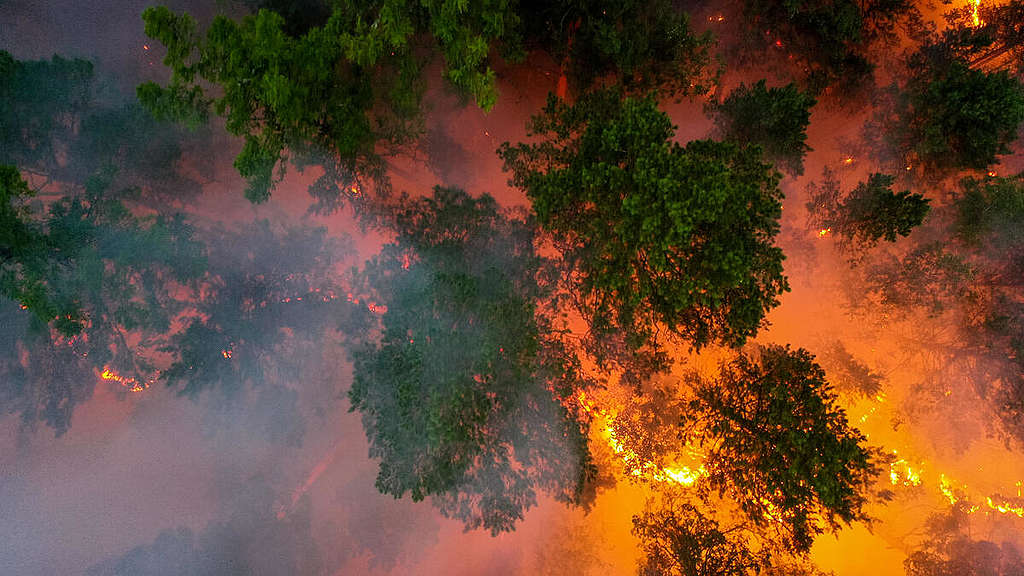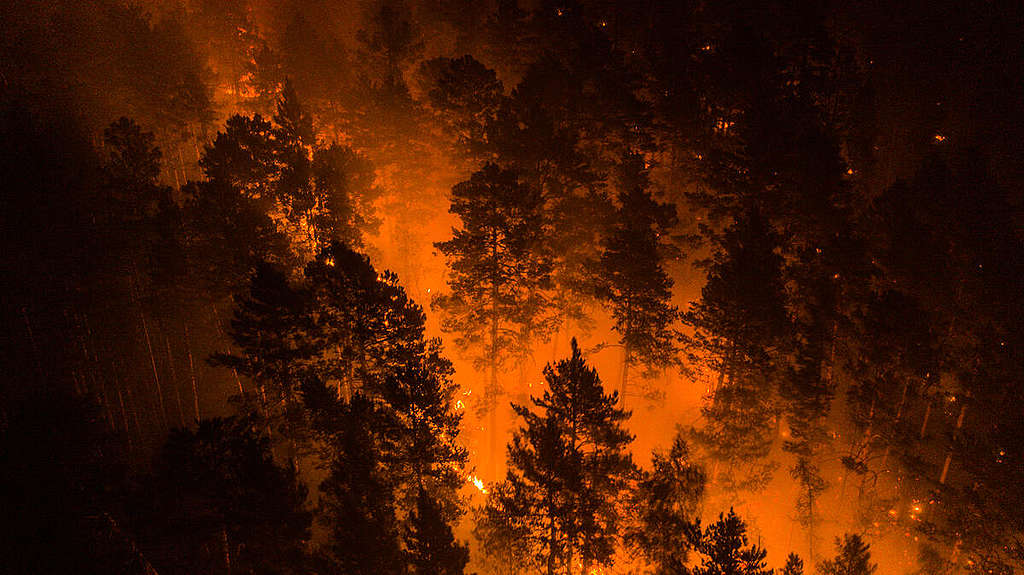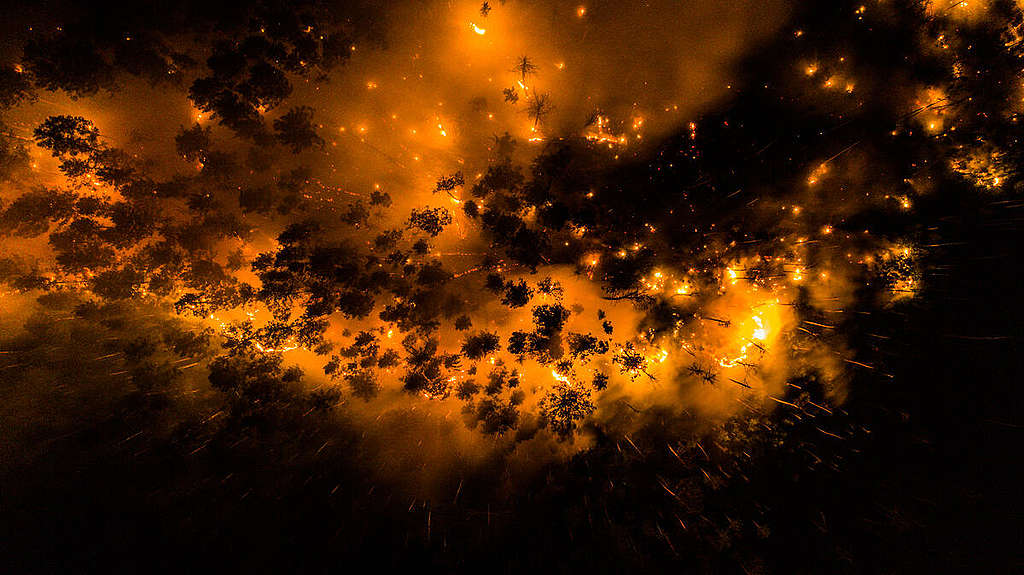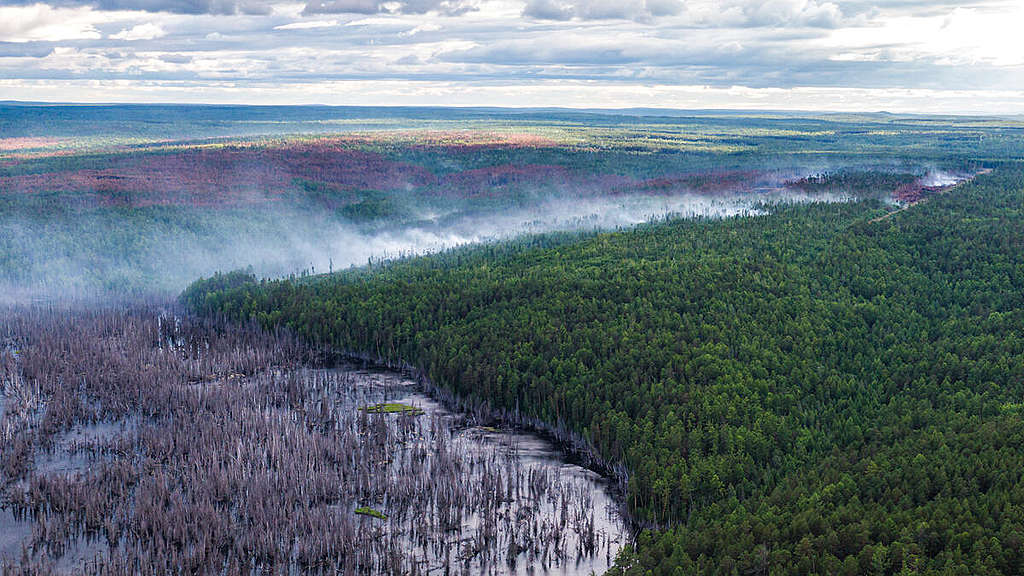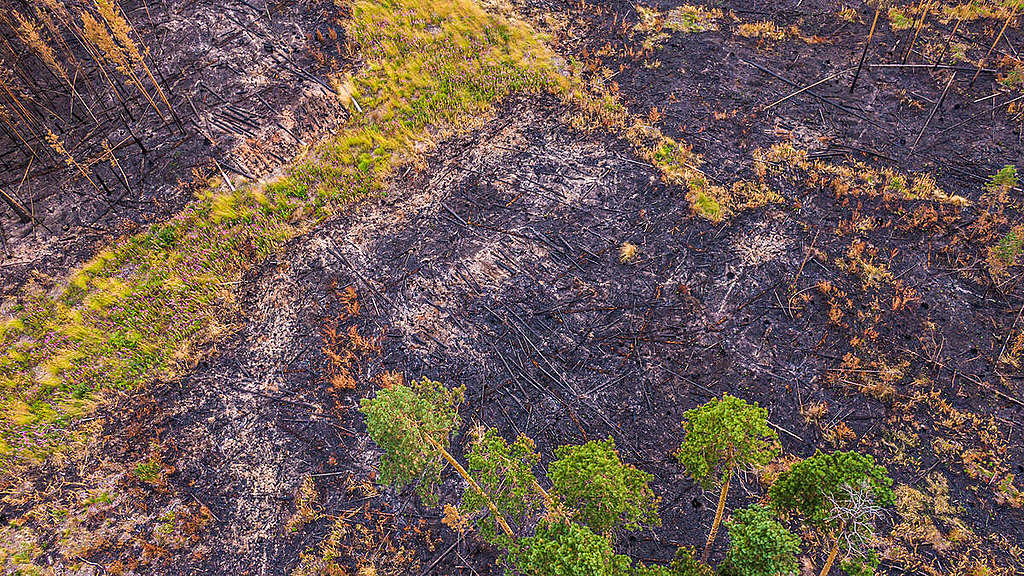 Meanwhile, in the Denezhkin Kamen reserve near the Ural mountains, the Greenpeace Russia volunteer firefighting team is working to fight another set of raging fires. Fires in this area of the Urals are very rare – the last fire there was 10 years ago – but because of an abnormal drought and the recent heatwaves, lightning strikes caused a fire to start there.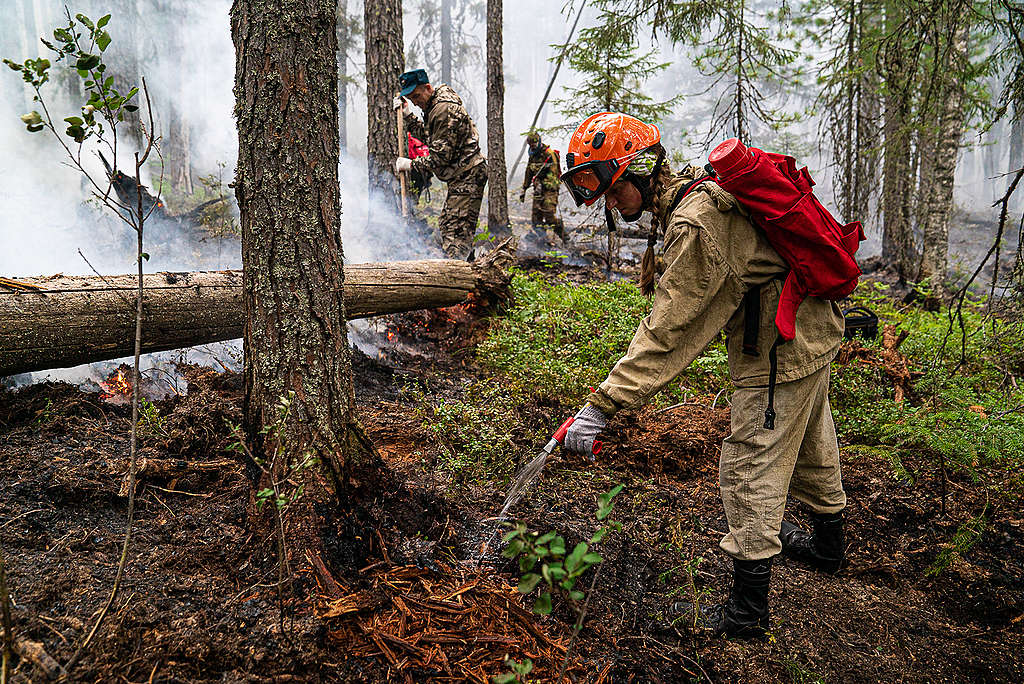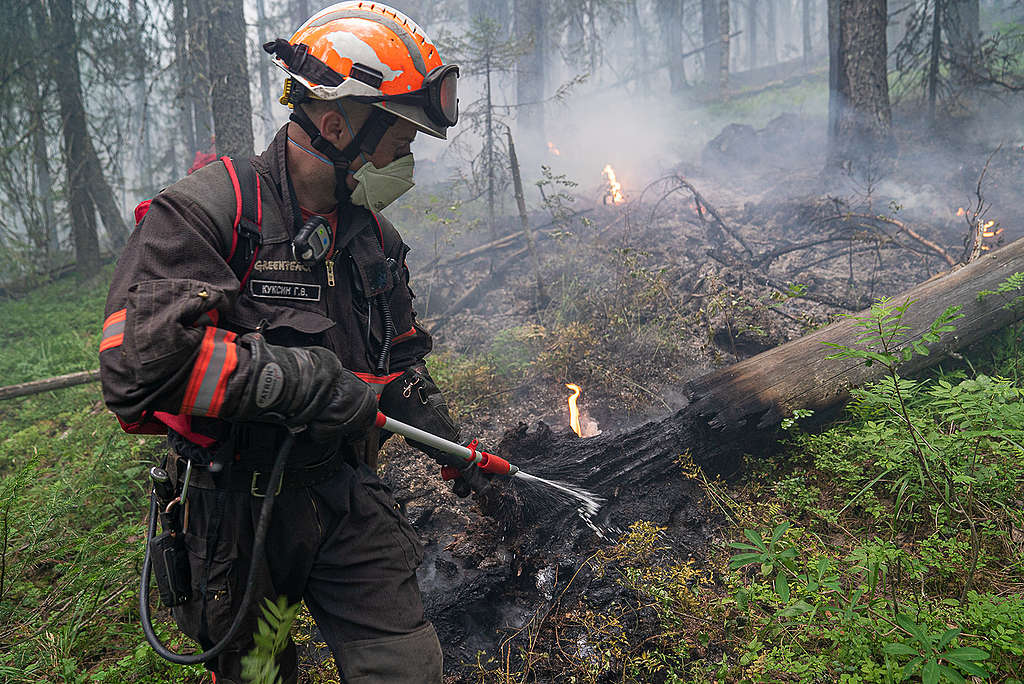 This is a climate emergency. To protect the forests and the nearby communities, Russian authorities must stop the cutbacks on forest protection for the health of Russian people and for our planet.
Find out how to support the volunteer efforts to protect Russia's forests