There will not be the usual flood of private jets heading to Davos in Switzerland next week.
Due to Covid, the World Economic Forum will be virtual this January – and its elite audience will only meet in person in May – in Singapore. A symbolic move showing how geopolitics are shifting, especially as many countries in Asia deal so much more competently with Covid-19 than Europe or North America.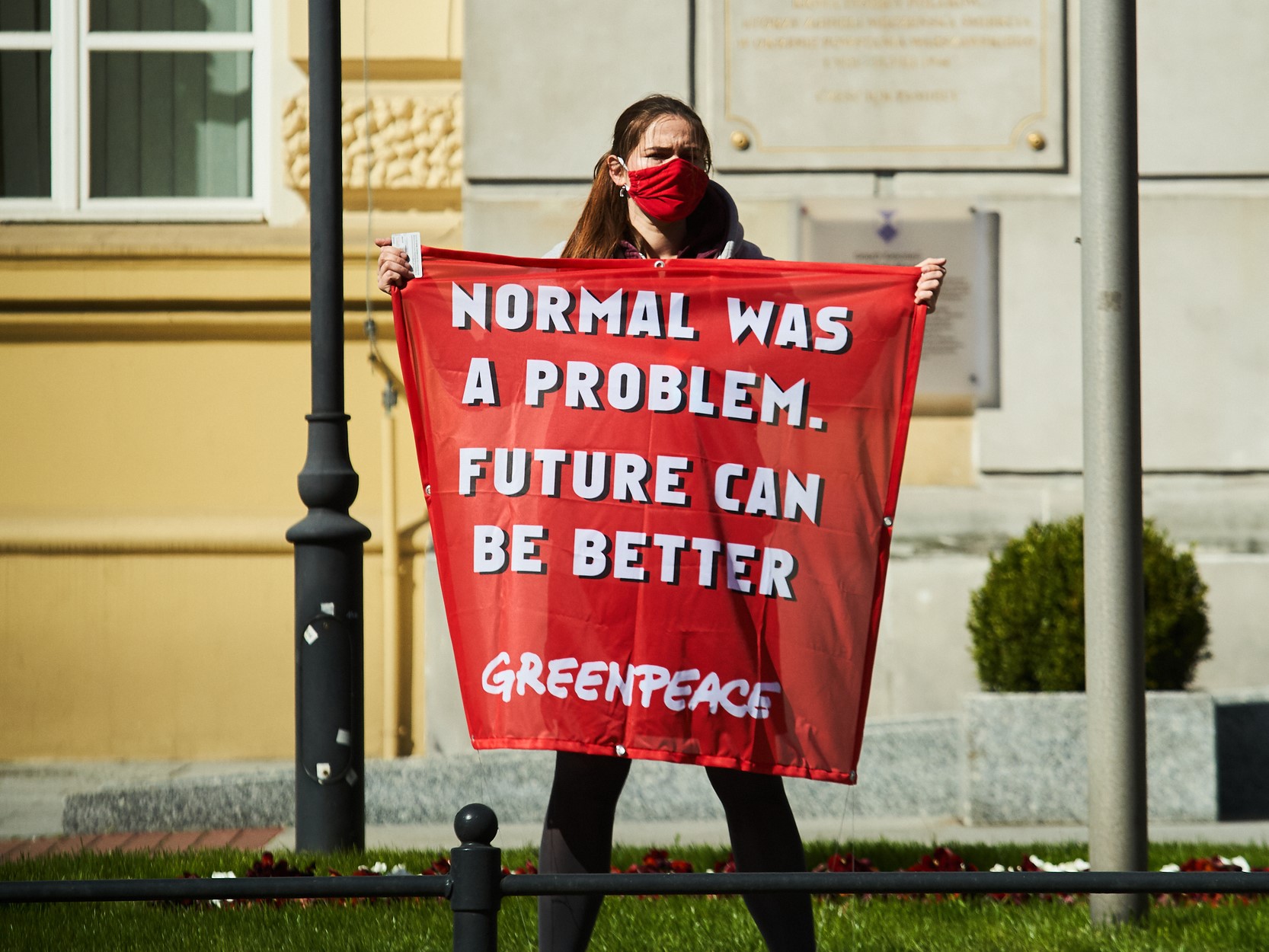 Cancelled private plane trips aside, the billionaire class is doing very well indeed out of the current crisis you and I are feeling. I don't know about you, but, stuck at home – and seeing friends losing their jobs and incomes – the fact that Jeff Bezos could have paid each and every one of his Amazon employees more than $100,000 US dollars – and would still be as rich as before this pandemic hit – just makes me furious. And ever more convinced that Jeff Bezos and his ilk must pay for the green and just recovery we so urgently need to start this year.
That's why I am glad that Greenpeace is backing the Make Amazon Pay campaign by trade unions and other allies. That's why I am asking you today to join the Fight Inequality Alliance week of action for a People's Recovery. Together, let us show the virtual Davos gathering that starts on January 25th, that people's solutions are #BetterThanDavos.
In 2020, significantly more people woke up to the need for fundamental change. Across the globe vast majorities indicated (in polls) that they are looking for radically better policies. In Japan, for example, 60% want transformational economic change – and in many countries, including India, Mexico, China, as well as Brazil and South Africa, support for a green economic recovery is at 80 percent or higher.
Even parts of the elites are getting the need for fundamental change: the UN Secretary General, has been bluntly calling out governments for spending too much money in their recovery packages on fossil fuels and business as usual.
As more and more people demand radical change, I am hopeful that we can make real progress this year with a People's Recovery. Most immediately, let's ensure we get a #PeoplesVaccine, not a profit vaccine, so that all people, all over the world, can get access to Covid 19 vaccines fast. The United Nations has backed calls for free and universal access, because no-one is safe from this virus until everyone is. But trade rules that secure profits for multinationals are preventing faster, fairer production and need to be urgently changed.
Watch, though, as the billionaire class next week in their virtual meeting tries to circumvent calls for such fundamental changes. It's telling that the meeting is pitched as aiming to "rebuild trust" and talks of "reforming" systems. Indeed, it describes systemic changes as something that may be happening in the world but not as something to seek.
We disagree. We do not need small fixes and a restoration of a broken system. After all, 2020 was the hottest year on record – and saw inequalities rise further amidst the pandemic.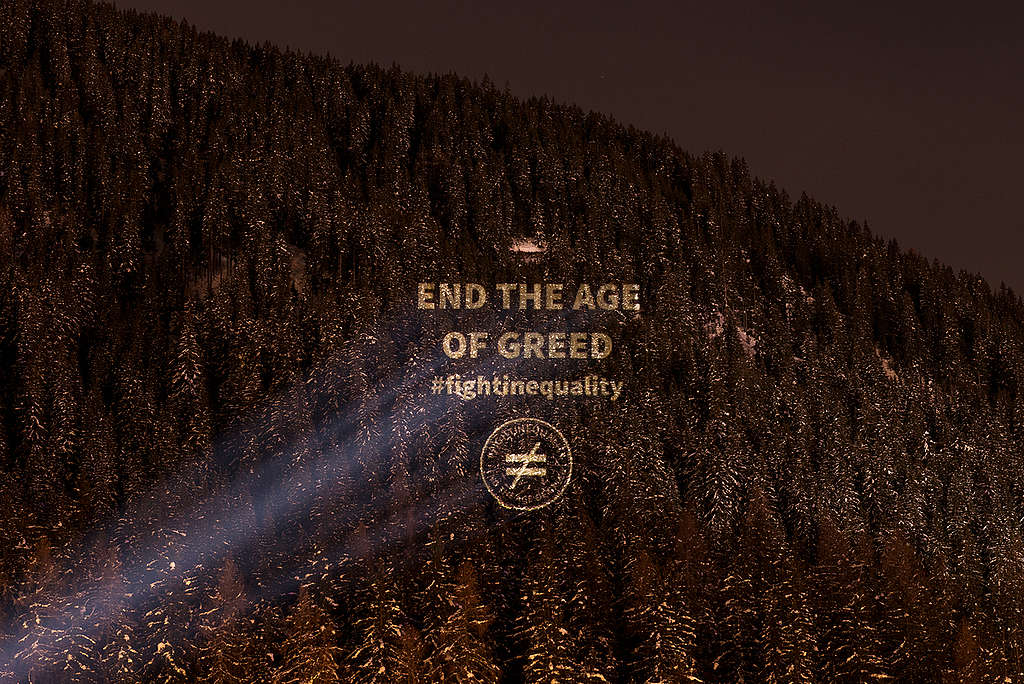 In response, we need nothing less than transformational green and just recoveries. Recovery programs that strengthen our communities, respect our planet and address the root causes of injustice. That's why, in 2021, Greenpeace is working with allies on advancing the radical policies people around the world demand:
In Canada we are pushing for a Wealth Tax to pay for the recovery; in the Philippines, we are demanding a New Normal, including local food production and making cities fit for people, not cars. In France, we have called for a ban on dividends for shareholders of all companies that fail to act on the climate crisis in the Covid recovery. Greenpeace groups in India, the United States, Spain and New Zealand have all published inspiring proposals for a green and just recovery. We have set out how we can make trade work for people, and asked other activists to re-imagine tax and stewarding nature with us.
I hope we can all take part in this movement in 2021 so that we can finally tackle the twin crises of inequality and climate change. You can start by showing your support for the #BetterThanDavos action week on social media. Find a protest to join. Or tell us your story of pushing for change.
Daniel Mittler is the Political Director of Greenpeace International