"It's hard to listen to the science when fossil fuel companies are so loud". This is what my dear friend Silvia Pastorelli, co-organiser of the #BanFossilAds European Citizens Initiative, tweeted early this year in support to the 450 scientists that called on the executives of major advertising and public relations firms to drop their fossil fuel clients. Silvia and these 450 scientists were spot on.
Science is taking a stand against fossil ads
After years and years warning humanity about the need to take urgent climate action and witnessing how global leaders weren't listening, scientists are now pointing the finger to ads and sponsorships as one of the main climate action blockers. And this claim is only growing.
For the very first time, the last Intergovernmental Panel on Climate Change (IPCC) report stated that corporations have attempted to derail climate mitigation by targeted lobbying, doubt-inducing media strategies and through corporate advertising and brand building to deflect corporate responsibility to individuals. This climate science report also recommends regulating corporate advertising.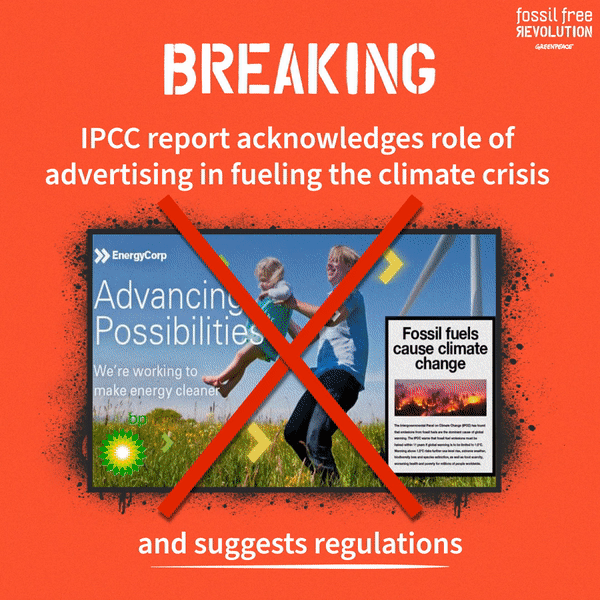 And academia is taking a stand too. Like the Fossil Free Research project that demands UK and US universities institute a ban on accepting fossil fuel industry funding for climate change, environmental, and energy policy research. In their letter, more than 500 scientists denounce this industry influence over education, pointing out that fossil fuels funds represent an inherent conflict of interest and support industry greenwashing.
The tobacconisation of fossil fuels
As the tobacco industry did decades ago, fossil fuel companies are spending billions on misleading campaigns to continue with business as usual and dress up their reckless disregard for life with lies and glossy propaganda. That's what, for instance, the state-owned Russian Gazprom has been doing recently: spending billions of euros sponsoring European football while helping enable and fund Ukraine's invasion.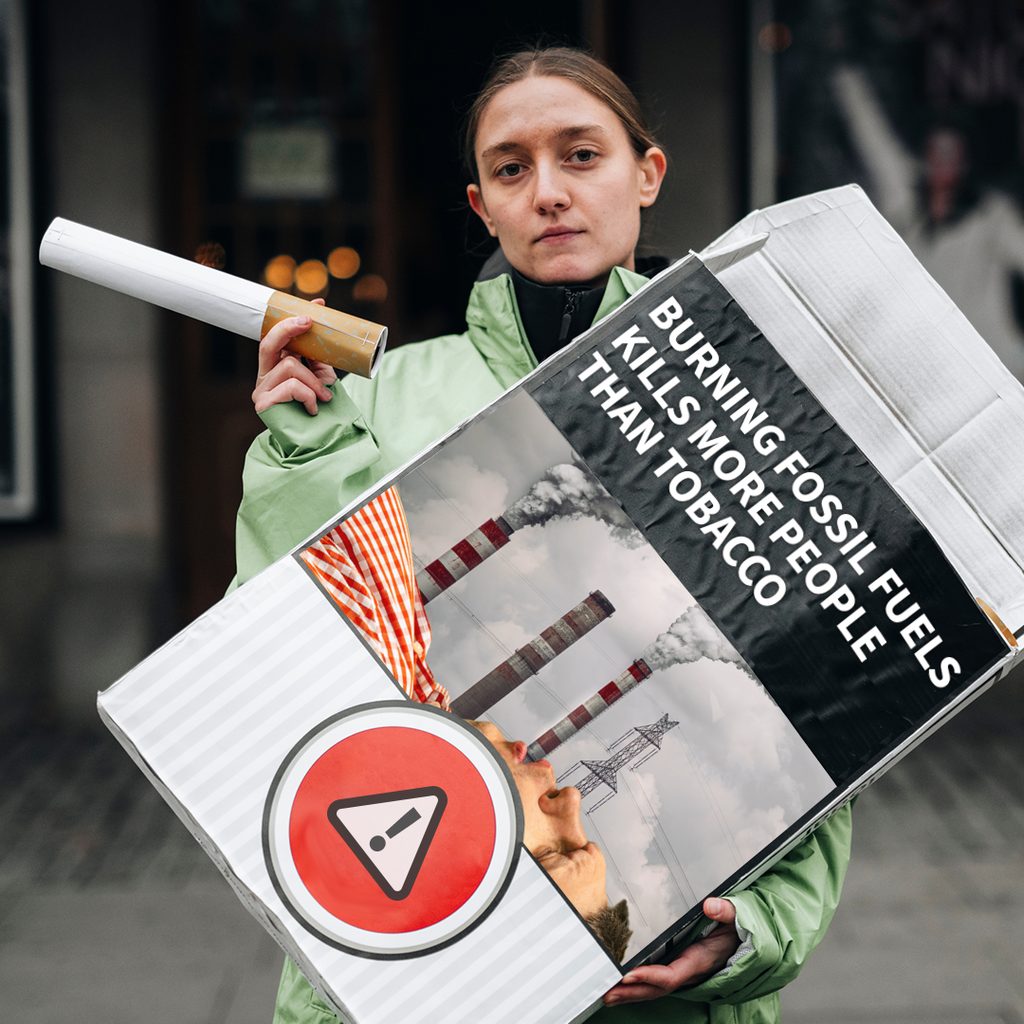 Through ads and sponsorships, fossil fuels are polluting everything we love: our favourite football team, the music festival we enjoy the most, our art and museums and just about any cultural space you can imagine. As with tobacco companies, incontestable evidence showing that fossil fuel corporations are a threat for peace and climate won't stop them. It has to be us.
What needs to happen
That is why Greenpeace have launched together with 36 non-profit organisations a European Citizens' Initiative to push for a tobacco-like fossil ads ban all around Europe. With this tool, European Citizens' have the power to force the EU Commission to discuss this ambitious and game changing proposal. 200,000 citizens' have already joined this movement, but we need to be more than 1 million by October 2022.
We have an historic moment to dismantle the power that fossil fuel companies are using to influence our lives and politics and block climate action. And we are determined to do our best to build on the amazing victories that the grassroots and local groups all around Europe have already achieved.
We did it with tobacco and we can do it again. For peace, for climate and to protect all life on Earth, we need to #BanFossilAds.
Silvia Diaz is a Communications and Engagement Lead with the Fossil Free Revolution team at Greenpeace International