In so many countries and communities across the globe, especially in the Global South, people feel the impacts of the climate crisis in their own flesh. Working with a team of researchers, this is what we've been documenting in the Middle East and North Africa, where lives are being lost, homes destroyed, crops are failing, livelihoods are jeopardised and cultural heritage is being wiped out.
The Middle East and North Africa region is warming at twice the global average
The Middle East and North Africa region is warming at twice the global average. Ecosystems, inhabitants and livelihoods in Algeria, Egypt, Lebanon, Morocco, Tunisia and the United Arab Emirates are all suffering from the impact of rapid climate change.
Across North Africa, including the countries of Morocco, Algeria, Tunisia and Egypt, climate change-induced warming is already more pronounced in the summer, and wet seasons are becoming progressively dryer. Recent multi-year droughts have been unprecedented in the past 500–900 years. Despite the naturally higher temperatures and lower rainfall across the Arabian Peninsula, trends of further warming and drying are also evident and are expected to worsen over the coming decades.
Because of climate change, Africa is heating up and drying out, and this heat is set to increase to a possible range of 3°C to 6°C by the end of the 21st Century if Africa's reliance on dirty fossil fuels continues. Global heating is leading to heavier and less predictable precipitation on some parts of the African continent, heightening the dangers of floods and landslides, while other areas are battling hotter, drier conditions, prolonged droughts, locust infestations, water shortages and crop failures. And coastal communities are on the front line of rising sea levels and more damaging storms.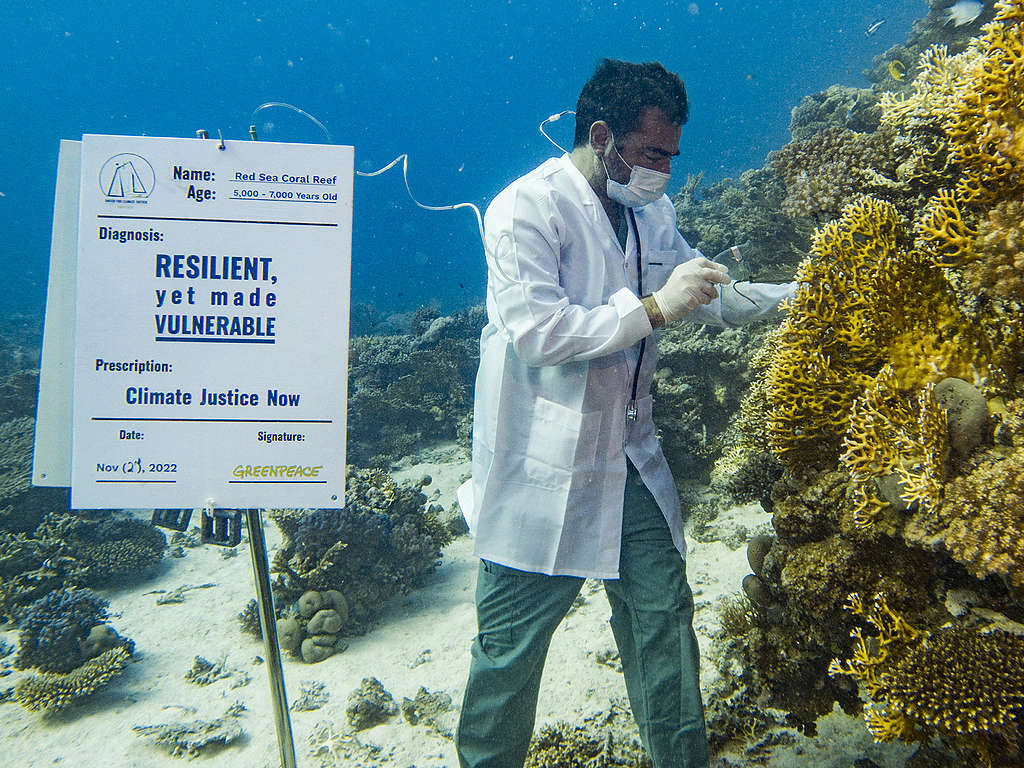 Life in the MENA region is challenging from the outset, with many countries naturally experiencing very warm and dry conditions relative to other parts of the world. However, what is happening now is anything but natural.
COP27 must deliver climate justice and money dedicated to loss and damage in hardest hit countries
Floods, heatwaves, droughts, wildfires and cyclones are taking place at unprecedented and unpredictable rates, leaving utter devastation in their wake. Yet the historic polluters most responsible for climate change are still refusing to pay up for the loss and damage suffered by vulnerable southern communities and which they continue to suffer.
The catastrophic floods in Pakistan alongside underline why it is essential to reach a deal that accounts for the loss and damage felt by impacted nations. The latest figures from the World Bank show that the flood damages and economic losses exceed $ 30 billion dollars. An Oxfam report released last week revealed that 55 of the most climate-vulnerable countries have suffered climate-induced economic losses totalling over half a trillion dollars during the first two decades of this century.
It is clear that existing pledges for adaptation (adjusting to current or expected effects of the climate crisis) and mitigation (reducing the emission of greenhouse gasses) are no longer sufficient: in addition to these, world leaders gathering at COP27 must deliver climate justice by creating and funding a loss and damage finance facility to compensate vulnerable communities that have been devastated by the climate crisis. It is crucial that this money comes in the form of grants (not loans).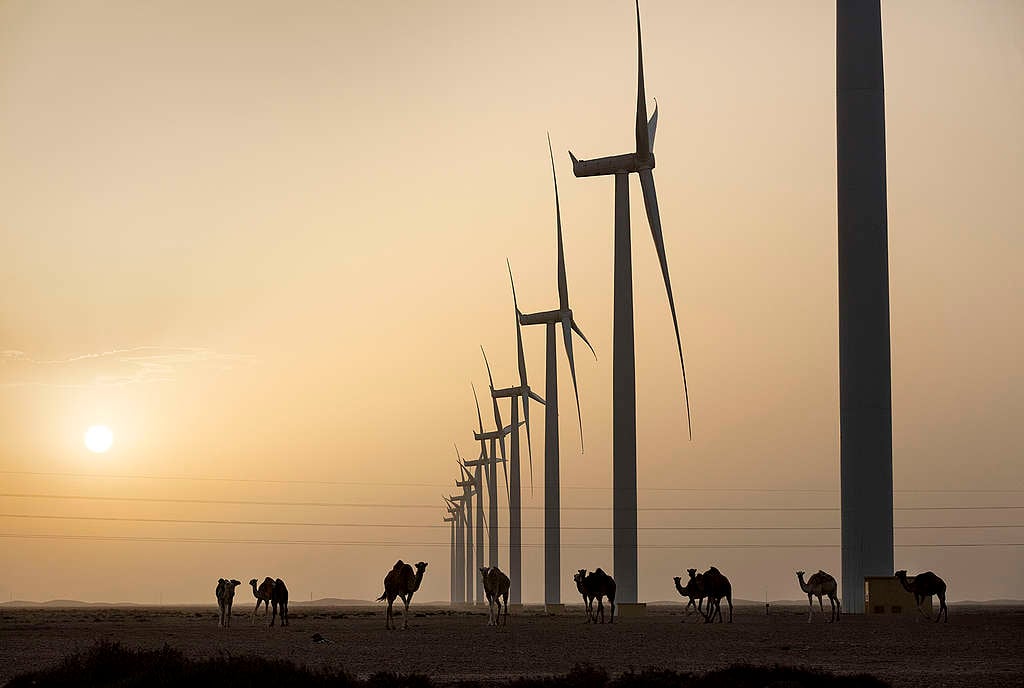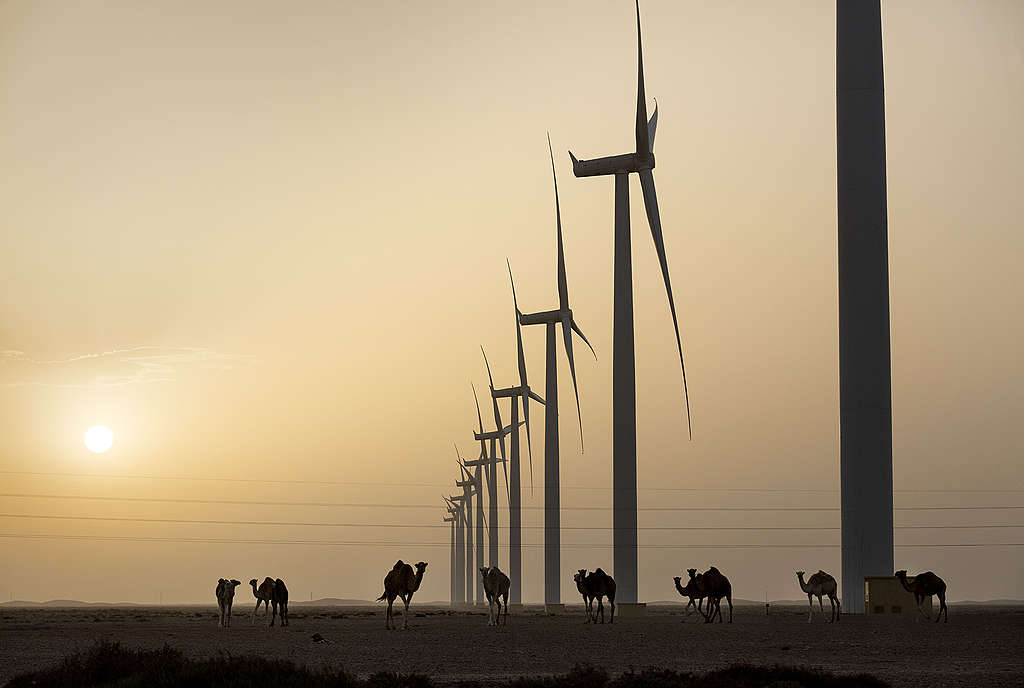 Without adequate climate finance, there will always be a huge barrier for countries in the Middle East and North Africa region to recover from – and adapt to – the impact of climate change and make the transition towards a greener, renewable energy future. Renewable energy is also a safe and clean solution to the region's exacerbating challenge of energy poor populations, of which about half either have no access to electricity or suffer from prolonged power outages and undersupply.
It is absolutely vital that the Middle East and North Africa region also transitions away from fossil fuels and move towards energy independence. There is no reason why MENA should follow the same path that was chosen by the Global North over the past 300 years, which has led to the climate disaster we now face.
Our deepest hope is that conferences such as COP27 offer a real opportunity for full and open discussion of the common threats and challenges we face, and for an agreed push towards long-term political and systemic change around climate adaptation, access to energy, and loss and damage. All we are asking for is a dignified and prosperous future for our region and the world.
Kenzie Azmi is a campaigner at Greenpeace Middle East and North Africa