From Canada, Brazil, Democratic Republic of Congo, and Indonesia, Indigenous Leaders came to Montreal to make their voices heard and to ensure that their rights were recognised and enshrined in the Nature COP15 final deal. And they made it happen!
The final text, known as the Kunming-Montreal agreement, officially recognises Indigenous Peoples' work, knowledge, innovations and practices as the most effective tool for biodiversity protection. This achievement is the result of the tremendous work from Indigenous Peoples and solidarity from civil society over many years, and their presence in Tiohti:áke (Montreal) during the negotiations.
That's what makes this agreement historic. While it is only the beginning of the much needed work to end mass extinction, it has shown the impact people power can have to influence decision makers.
These are some highlights of the people power on display at this Nature COP: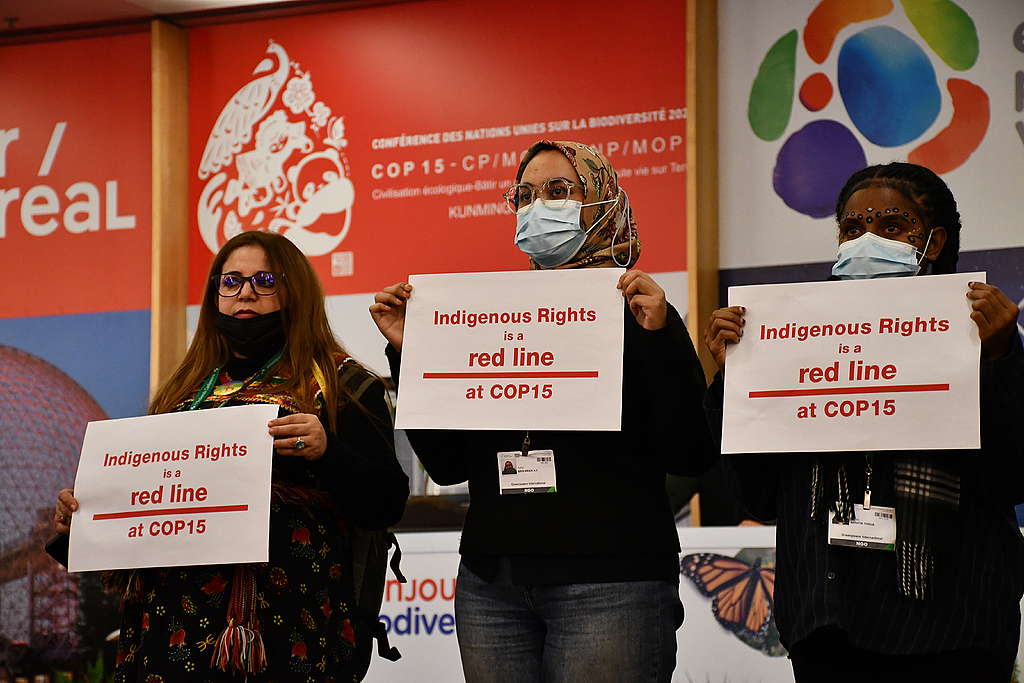 Indigenous Youth protest during Trudeau's opening speech
During the opening ceremony of COP15, on 6 December, Indigenous youth from Canada's west coast interrupted Canadian Prime Minister Justin Trudeau's speech to remind him that colonial Canada is the greatest threat to their livelihood, land, and biodiversity in general and advocated to include language that protects Indigenous Rights in the final agreement.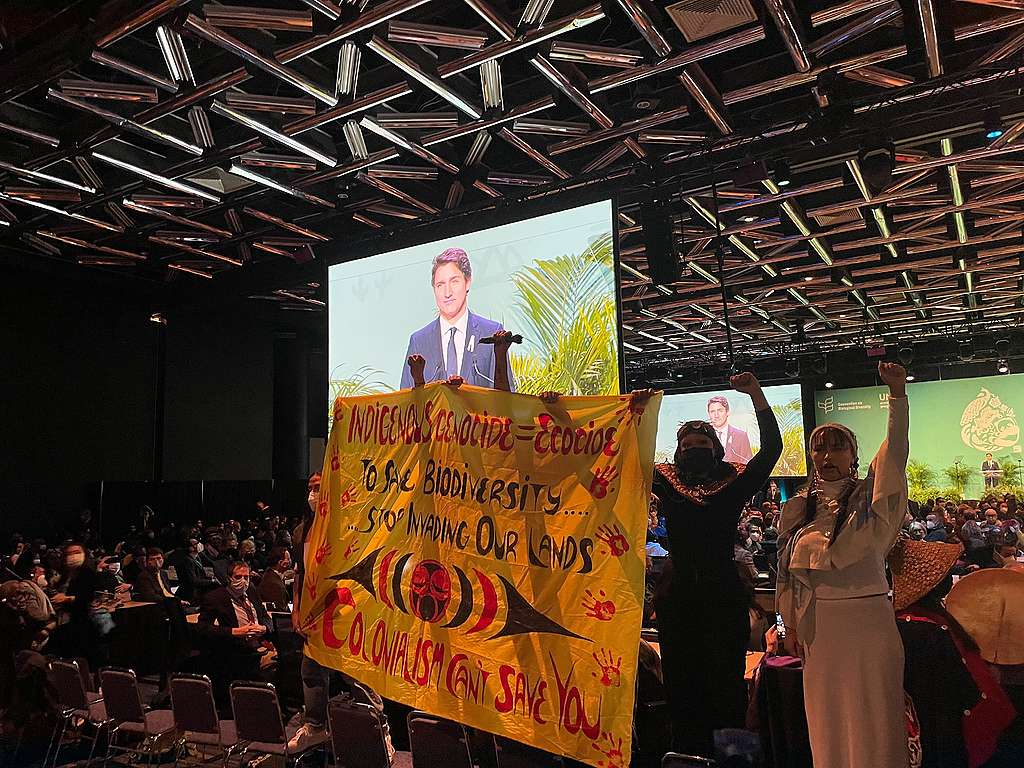 Indigenous Leaders-led press conference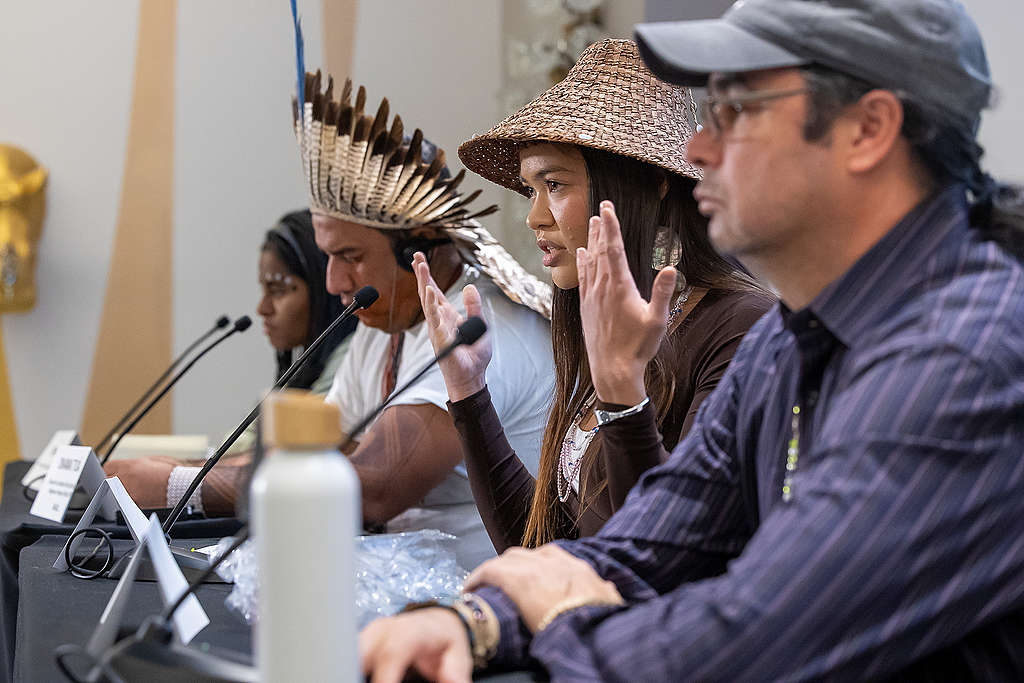 Orpha Novita Yoshua, an Indigenous Namblong woman from West Papua, was one of many Indigenous delegates in Montreal calling on world leaders to incorporate the rights of Indigenous peoples in the final Global Biodiversity Framework negotiated at COP15.
On 9 December, Orpha delivered a poignant testimony during the press conference organised in the first days of negotiations. Along with Indigenous Leaders from the Brazil, Canada, and the Congo Basin, the panel denounced their exclusion from UN negotiating rooms and reminded leaders about the importance of centering Indigenous rights in all discussions surrounding land use.
The first ever Nature COP march was Indigenous-led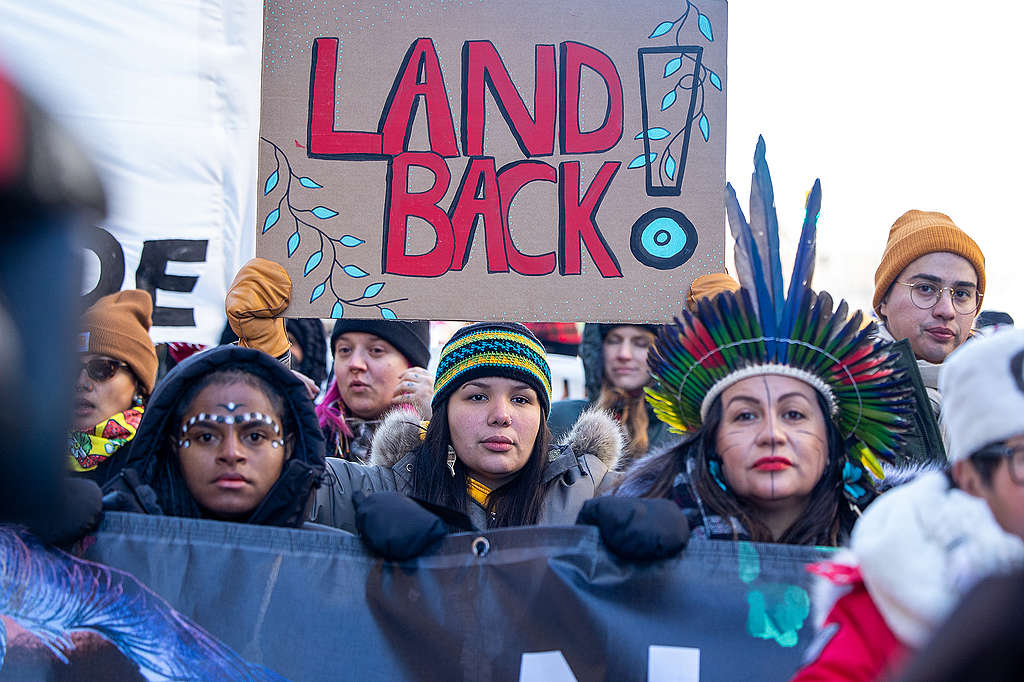 On 10 December, over 3500 people took to the streets of Montreal in defense of Indigenous Rights and nature protection at the FIRST EVER biodiversity COP march.
Leading the march? Indigenous Peoples—and especially Indigenous women.
"No one knows better than us the value of our forest and no one knows better how to protect it," said Orpha Novita Yoshua, who helped lead the march.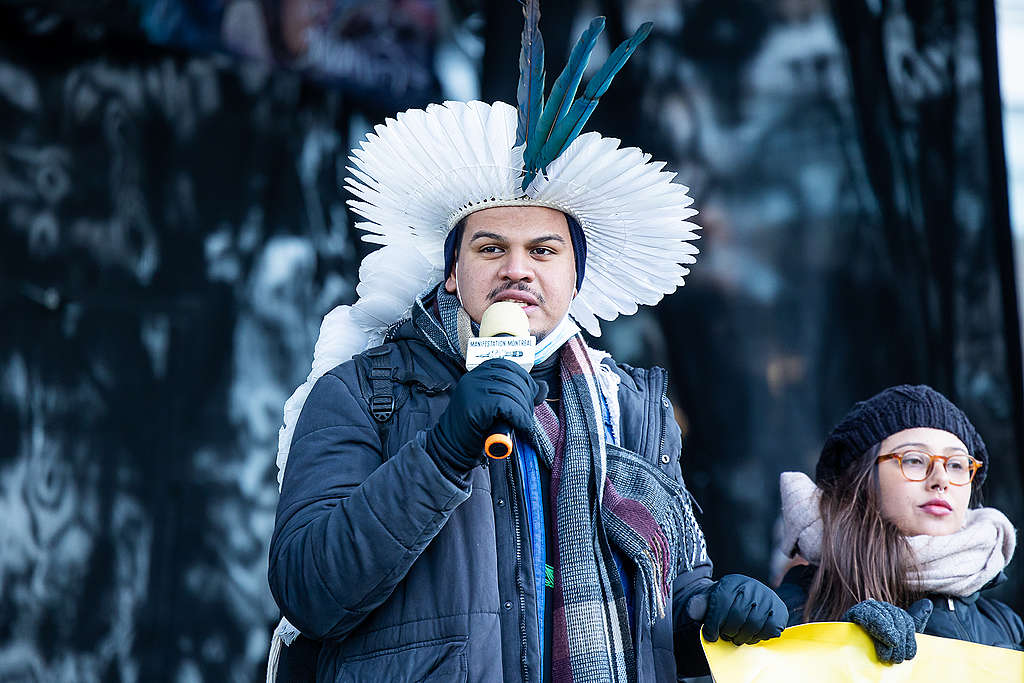 Joào Victor Pankararu, representing Indigenous Youth and the Articulation of Indigenous Peoples of Brazil (APIB), took part in the march where he gave a vibrant address to the crowd: "We do fight for a planet in which we all can live. And not only us, but also future generations. We want all governments, all global leaders to support and join efforts to sustain human life. It's not only technology that can save the planet, but also our traditional knowledge, which is the foundation of our society."
Both on the ground and from far away, Indigenous Leaders made their voices heard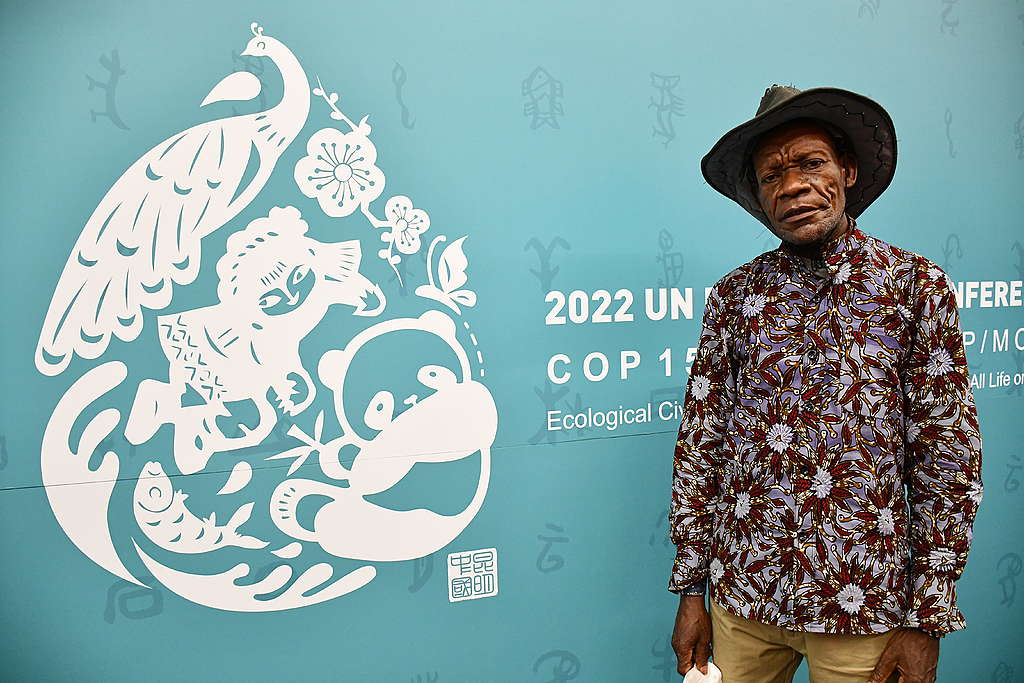 Delegate Valentin Engobo, leader of the Congolese Lokolama community who protects the world's largest peatland, had to miss nine of the 13 days of COP15 due to delays in obtaining his visa, leaving very little time to express the views of his People on how to protect biodiversity in person.
Despite his physical absence from COP15 the first week, he was able to participate in the Indigenous Leaders press conference virtually, in addition to doing interviews with journalists from a distance: "The organizers have taken our rights into account and I thank them, but we are concerned that afterwards they will slip away and continue with business as usual."
No nature protection without Indigenous Peoples
Now the hard work begins to ensure that the new commitments become a reality. This COP15 must be a turning point toward a healthier relationship of reciprocity and respect for the people who are best able to protect biodiversity.
Agnès Le Rouzic is a Digital Consultant with Greenpeace Canada