Women are disproportionately impacted by the climate crisis, facing ever harsher working conditions, elevated health risks, and growing prospects for displacement. To avoid even more catastrophic extreme weather events and health hazards from coal, oil and gas projects, we must push back against polluting industries. Every new fossil fuel project makes our planet less and less habitable.
Not only are women on the front lines of climate change, but also leading the global environmental movement: Some of the most celebrated include Vandana Shiva, Vanessa Nakate and Disha Ravi alongside Greta Thunberg; conservationists like Dr. Purnima Devi Barman, Dr. Gladys Kalema-Zikusoka and Jane Goodall; and policymakers like Wangari Maathai, Jacinda Ardern or Marina Silva.
All around the world, women play key roles in Greenpeace campaigns to prevent coal, oil and gas extraction. We're prioritising carbon bombs – sites with a potential for emissions that exceed 1.5 °C (34.7F) – including the Permian Basin in Texas and New Mexico and Western Australia's pristine oceans.
Let's meet just a few of these women who, in solidarity with affected frontline communities, are working to stop new projects that would lock countries into climate wrecking extraction for decades to come:
Edina Ifticene, oil and gas campaigner at Greenpeace France
Along with 250 activists, Edina Ifticene shut down the Annual General Meeting of Shareholders of TotalEnergies May 2022. They demanded the oil and gas giant retreat from Russia and end all new fossil fuel projects.
"These days, it's obvious for women to become activists, not just environmental activists. Just look at the amazing women in Iran fighting for their existence. But of course, feminism and environmental activism remind us of the links between women and nature and the similarities between environmental destruction and the oppression of women both driven by the same power structures."
Dr. Anita Cosgrove, researcher for Greenpeace Australia Pacific's Woodside campaign
Anita Cosgrove holds a PhD in ecology, physiology and conservation. She works on legal and regulatory challenges to Woodside Energy's plans to build the Burrup Hub gas project, a carbon bomb that is the most climate-polluting project proposed in Australia.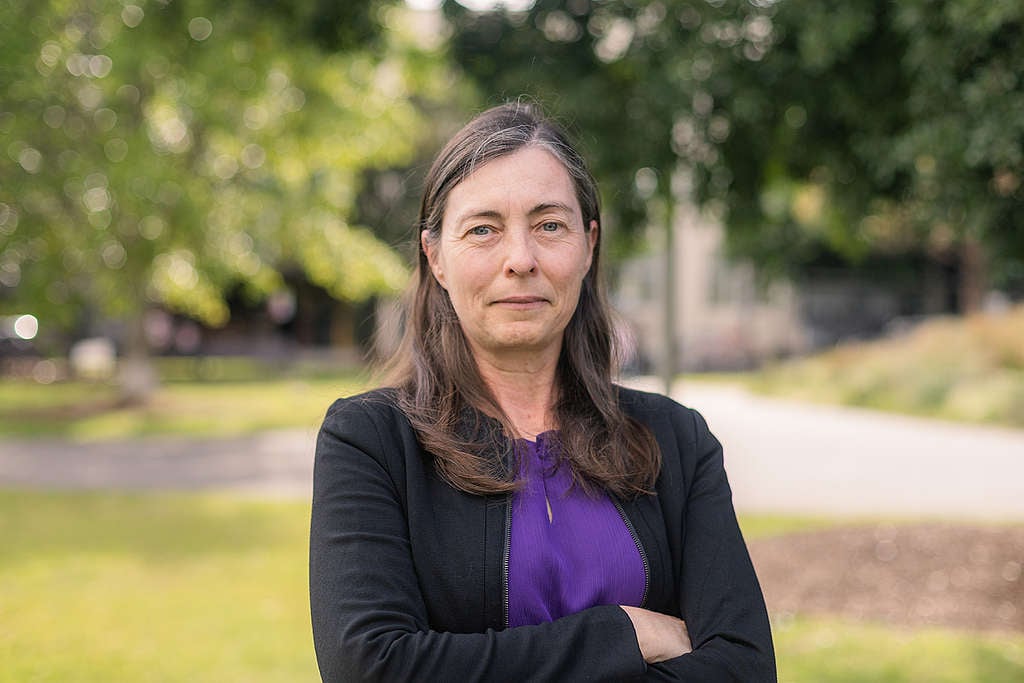 "I'm afraid of what the world will be like in 50 years from now if we don't make deep, real and rapid cuts to global emissions. At the same time, I'm proud to be standing shoulder to shoulder with a smart and brave environmental movement enough to fight against a global energy behemoth. I don't believe it is an exaggeration to say that the world is depending on us."
Anusha Narayanan, global project lead at Greenpeace USA, working to stop the expansion of fossil fuels
Anusha Narayanan lives in Washington DC, from where she has worked for the past decade with Greenpeace and other environmental campaigns.
"The moral imperative is clear: fossil fuels are destroying life on this planet, with negative impacts disproportionately falling on women, Black, Indigenous, People of Color (BIPOC) and low wealth people."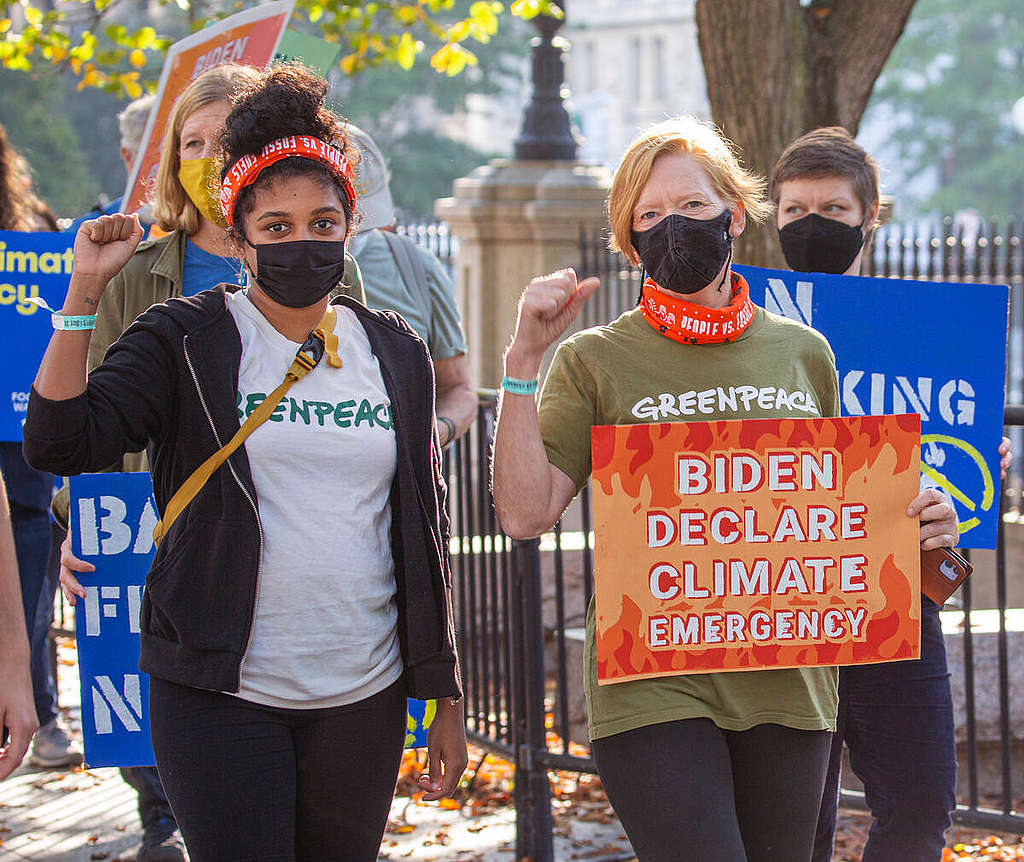 "For me, home and community is not just my community in Washington DC. It includes my parents and family who live in India and have seen a sharp rise in the climate impacts affecting their daily lives including flooding that has severely damaged my grandparents' home and the pollution that has led to abysmal air quality levels that has deadly consequences for my family's health."
Libby, Greenpeace México activist
Libby has been at the forefront of many of Greenpeace México's actions and campaigns calling for a shift away from fossil fuels.
"Raising my voice as an activist in different areas not only gave me reasons to fight, but also great and real reasons to grow as a person.
"Being a woman and an activist at the same time carries a lot of strength in the world. Being a woman and an activist is being the Revolution."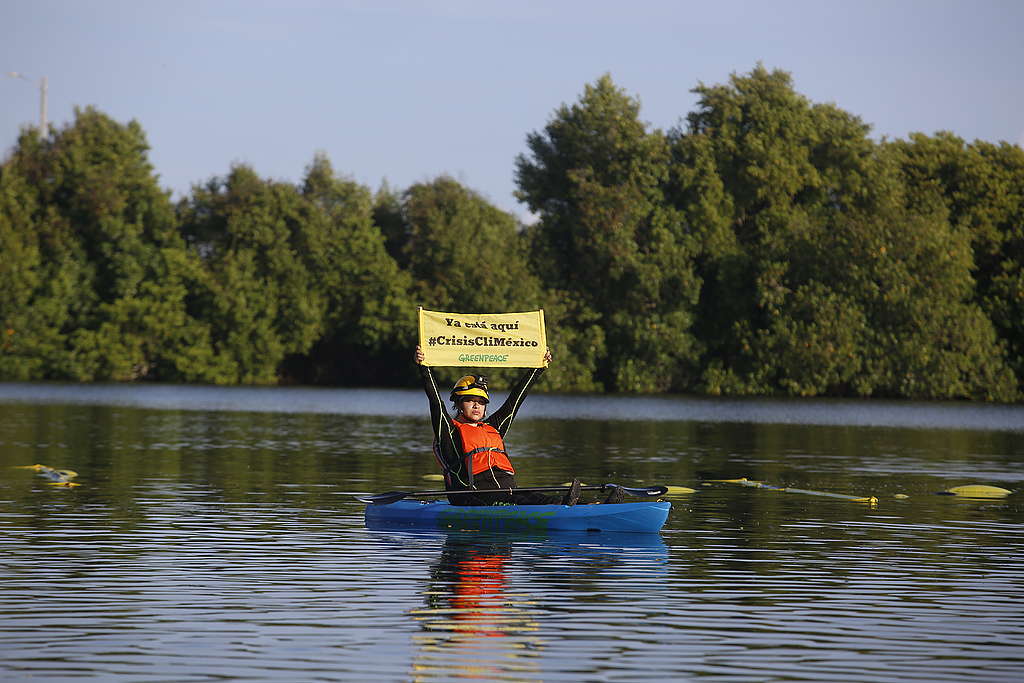 Irene Wabiwa, Greenpeace Africa's international project lead for the Congo Basin forest
With Greenpeace Africa, Irene Wabiwa is leading a campaign to stop oil and gas development in the Congo, along with other national and international NGOs.
"When girls I've met have told me (or their mothers have told me) I'm their role model. It's also a heavy responsibility. That women in rural and urban areas want to become environmental activists thanks to the work I do is for me one of the great achievements of my life."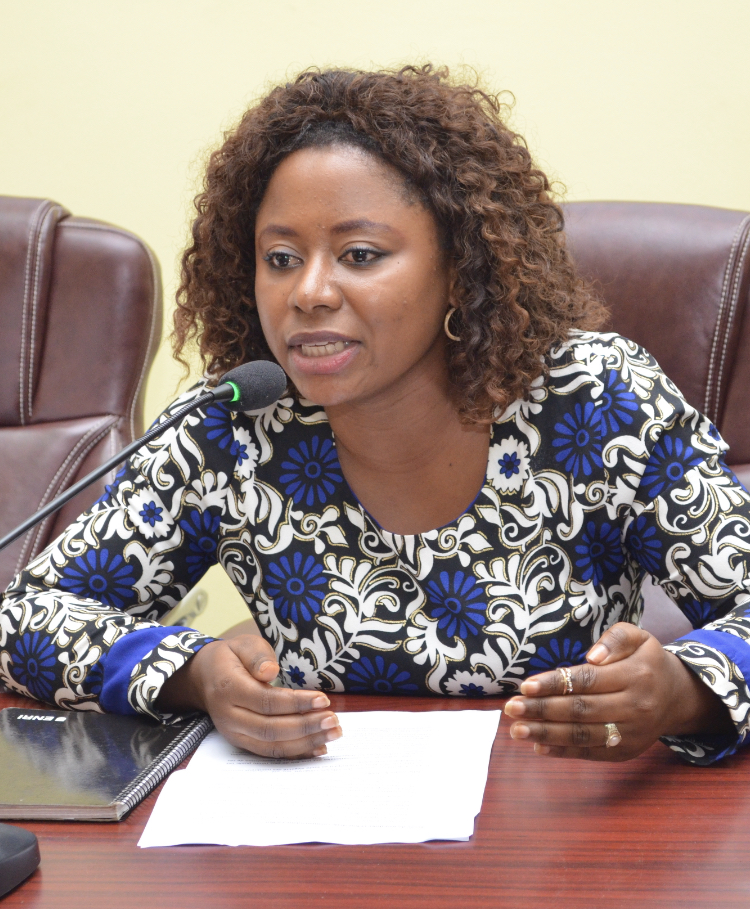 "Being a woman is an asset in activism: women are the first to face the effects of a destroyed or polluted environment. She will be the one cultivating fields during a drought. She will be supplying her house with water and be the first one to see that her child has been poisoned by this water if it was polluted. And when she fights for a healthy environment, she does it with passion, with all her heart. As a woman, I do bring great passion to my activism!"
Dana Cohen, Greenpeace Mediterranean, Israel, climate and political campaigner
An activist with Greenpeace for the past five years, Dana is campaigning to stop the expansion of the fossil fuels industry in the Eastern Mediterranean basin.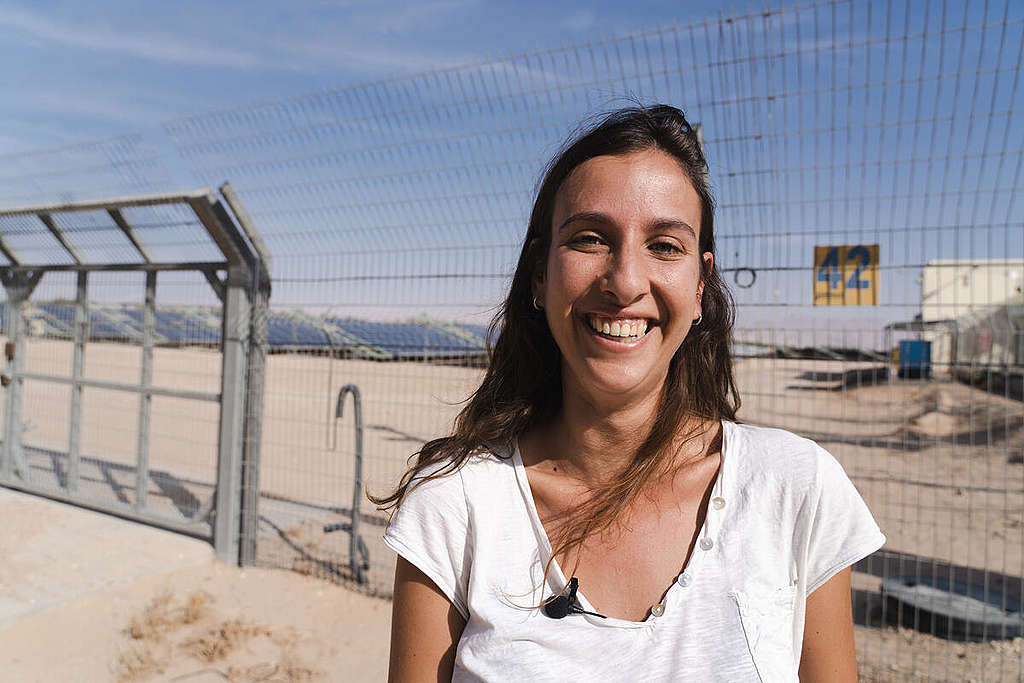 "I feel pride and draw hope from the fact that we at Greenpeace Israel are part of a broad environmental movement: diverse people and organisations, each working in their own field and in cooperation, despite significant challenges, to ensure environmental issues will stay on the agenda, and push toward a better reality."
"I'm especially interested in the behavioural aspect of promoting environmental change, and the barriers that hinder such change, knowing that solutions do exist, and our major challenge is to push towards their implementation, against the will of some of the strongest economic and political forces."
Zanna Vanrenterghem, project leader at Greenpeace Belgium
Zanna has been leading campaigns, managing projects and organising people for the climate in Brussels for almost a decade. Among her concerns these days is the dramatic increase in fossil gas imports from the US Permian Basin to Europe through Belgium, which threatens national, EU and global climate goals, destroys ecosystems and hurts people's health along the way.
"I'm proud of being part of an environmental movement that is becoming increasingly aware of the intersections between climate activism and feminism, and using that consciousness to change how we work, organise and build the next chapter of our movement.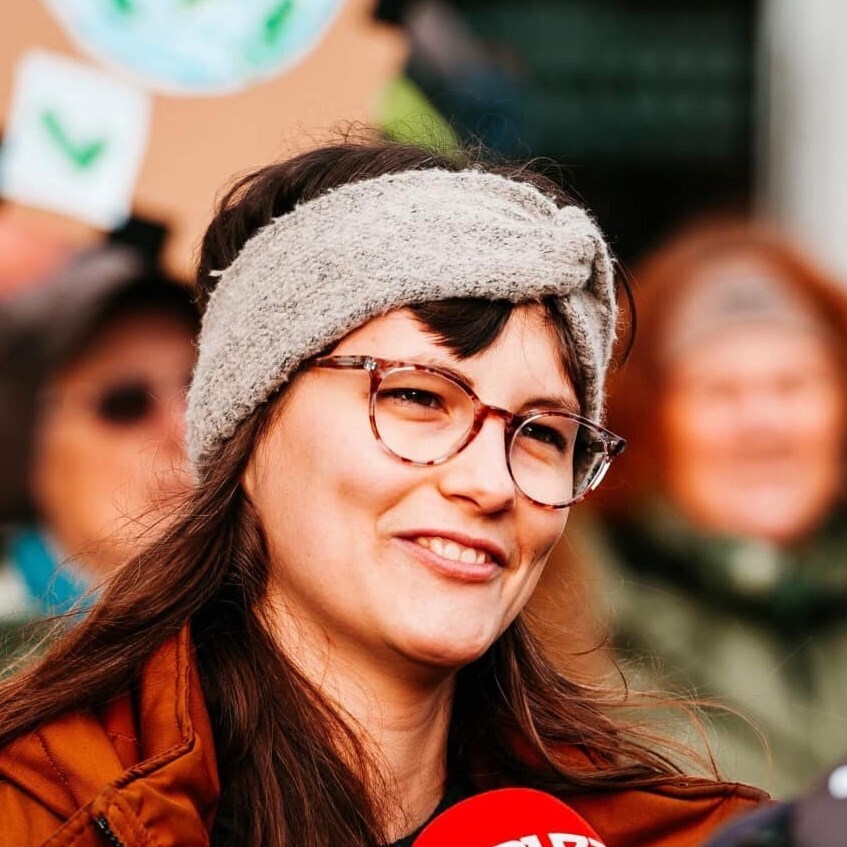 "Apart from occasionally having to tell men not to mansplain to me environmental basics, being a woman in the environmental activist spaces I'm in, is rather easy. That is not the case for many of my sisters who fight across the world for themselves, their communities and the planet. That is a thought that humbles me and makes me want to be as strong of an ally to anti-racism, pro-abortion, #MeToo movements as I can."
Fiona Ivits is a senior strategist at Greenpeace Australia Pacific and Tal Harris is global communications strategic lead at Greenpeace USA.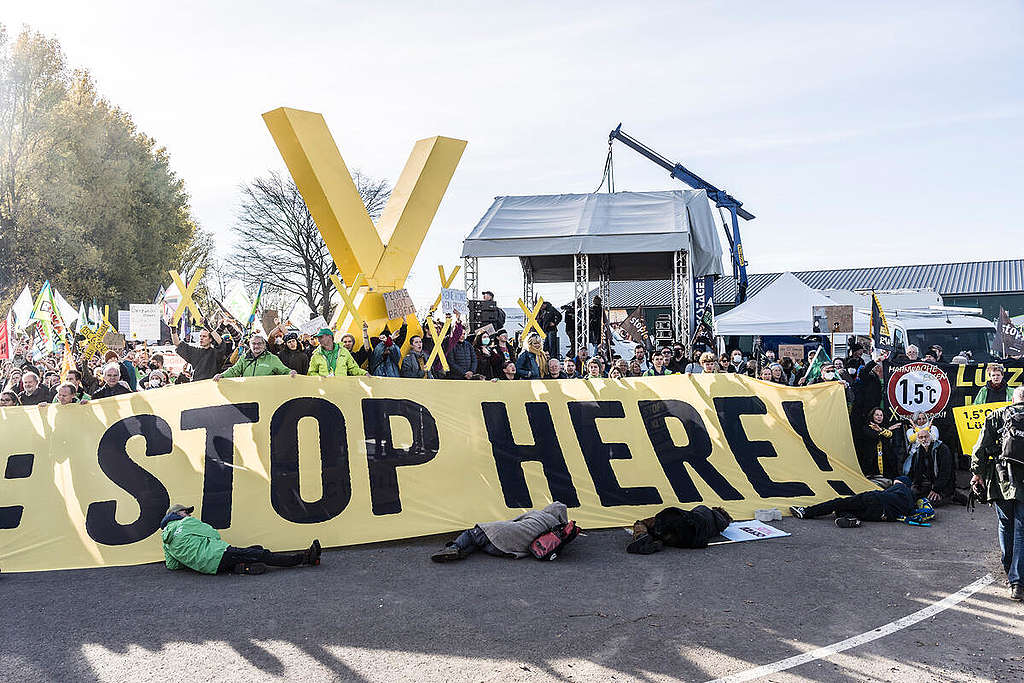 End Fossil Crimes
Join the call for climate justice. Add your name to demand that fossil fuel companies stop their climate-wrecking activities.
Take action