(LGBTQIA2S+ is an acronym for Lesbian, Gay, Bisexual, Transgender, Queer and/or Questioning, Intersex, Asexual, Two-Spirit, and the countless affirmative ways in which people choose to self-identify.)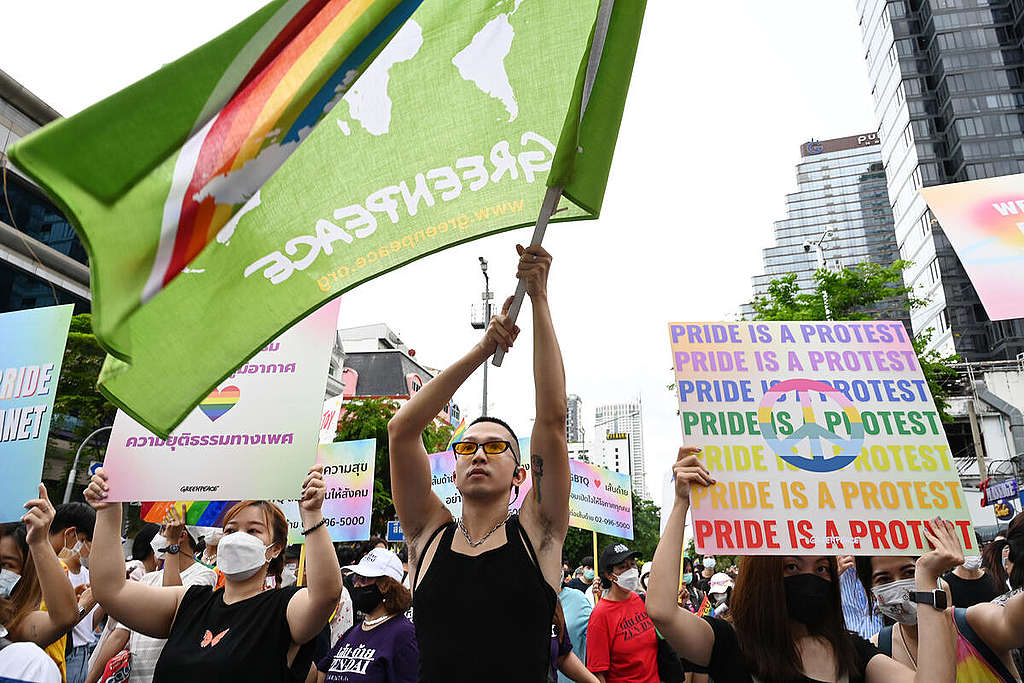 It's no secret that climate change is affecting everyone on this planet, but what is often forgotten is the disproportionate impact on already marginalised groups including LGBTQIA2S+, particularly if they are also members of other marginalised groups such as low-income, Black, Indigenous, or people of colour. This is because these groups are more likely to experience poverty, discrimination, and violence, which in turn can limit their ability to access resources and adapt to the changing environmental and societal conditions on our warming planet.
Now more than ever, it's critical to understand the overlap between the climate movement and the queer movement, so we can take on these interconnected struggles together as a united movement.
LGBTQIA2S+ individuals are often forced to leave their homes due to family conflicts, threats of abuse or actual violence, which makes them experience higher rates of homelessness. They also tend to move to segregated locations to reduce the risk of discrimination and harassment from neighbours and landlords. These areas are often the most polluted, which causes many health issues long term and also make them much more vulnerable to natural disasters.
Furthermore, climate change exacerbates the pre-existing inequalities found in society such as housing and medical care, among many others, leading to trans and queer people being disproportionately affected during climate disasters and by the wider effects of climate breakdown on society.
LGBTQIA2S+ people excluded from disaster relief
In the US, research showed that LGBTQIA2S+ individuals have a 120% higher risk of experiencing homelessness. Despite only 9.5% of the US youth identifying as LGBTQIA2S+, they make for 40% of the homeless youth. While those statistics are already disproportionate, the percentages are even higher for the population of Black and Indigenous People of Colour (BIPOC) LGBTQIA2S+.
Homeless people and those with inadequate housing such as the LGBTQIA2S+ community will always be the most affected by natural disasters, temperature rise and polluted air. Not only are they often on the front lines of natural disasters, but they also often get refused the help and shelter meant to assist climate impacted communities.
For example, during Hurricane Katrina, trans people were turned away from emergency shelters, and the ones who did get in faced discrimination. One transgender person was jailed for showering in the women's bathroom, even after having permission from a volunteer.
Another example of this discrimination is found in India in 2004, when the Indian Ocean tsunami took place. The Aravanis, a group of people who do not identify as either male or female, were excluded from temporary shelters and official death records. This excluded them from many of the relief and reconstruction agenda's, giving them less opportunity to bounce back after the crisis.
In times of disaster, privilege works. These are only a few examples of how LGBTQIA2S+ individuals are systematically discriminated against during times of climate crises. They show the interconnectedness of the queer movement and the climate movement, and why we need to work together to do what's right, for ALL people and the planet we call our home.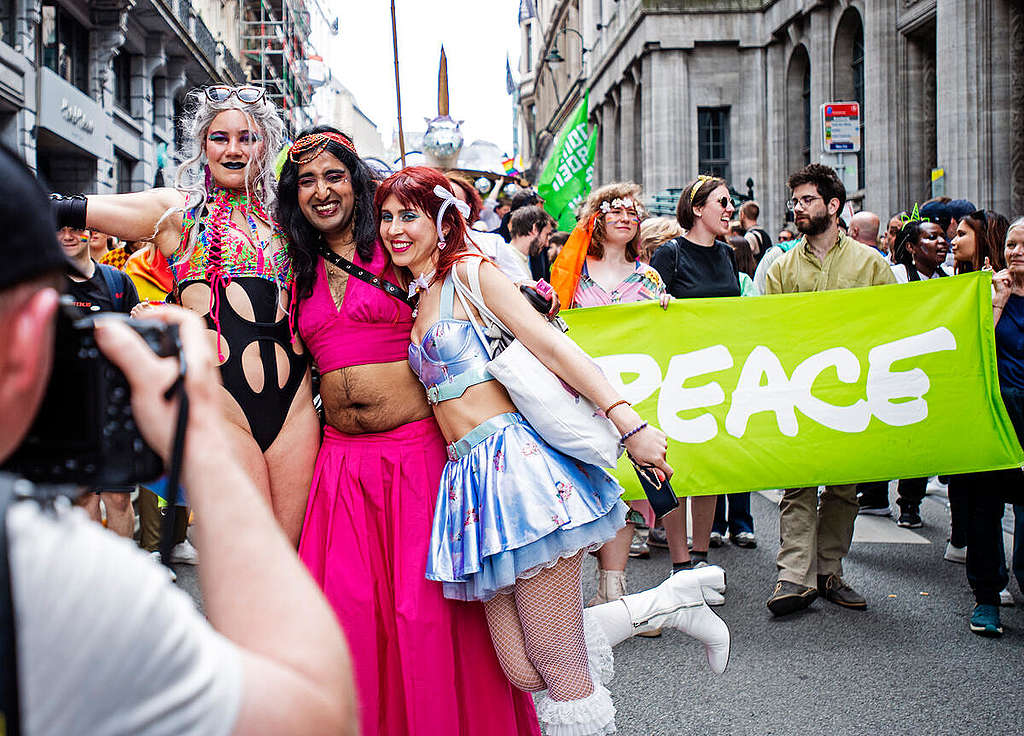 We are all connected in nature
Greenpeace might be best known for trees and whales, but we also focus on the interconnectedness of people and nature. Interestingly enough, the rainbow flag was even made with that idea in mind, as the green stands for 'nature', something we are all a part of. We fight for nature, and we fight for every single person, no matter their gender or ethnicity, or whom they choose to love.
Shanthuru Premkumar is the Justice, Equity, Diversity, Inclusion and Safety Officer at Greenpeace Belgium and Lina Atanasova is a Social Media Intern at Greenpeace Belgium. They are based in Brussels, Belgium.