"Barbenheimer" is probably the film event of the year. The simultaneous premieres of two Hollywood blockbusters by two cult directors: Greta Gerwig's Barbie, a pink fantasy comedy and Christopher Nolan's Oppenheimer, a sombre and psychedelic drama.
The juxtaposition of atmosphere, characters and issues unleashed lively debates in the press and on social media, ranging from hilarious memes to existential questions. For the Greenpeace community, these two films echo past and present campaigns against very real existential threats: deforestation, plastic pollution and nuclear annihilation.
Barbie: a long love affair with deforestation and plastic
Gerwig's Barbie is a funny and resolutely feminist film. It's funny and touching to see how everything goes wrong in this perfect universe when the main Barbie, played by actress Margot Robbie, starts to think about death. This existential crisis sees Barbie embark on a journey of discovery to the 'real world': Los Angeles.
In the REAL real world, Barbie is a plastic doll released by Mattel 60 years ago. The company said that 58 million dolls are sold every year, or about 100 dolls every minute, to people in 150 countries. While Gerwig's Barbie may worry about her expiry date in reality she will most likely last forever, lost in landfills and discarded in dumps.
Beyond her baggage (promoting an unrealistic body image among young girls, maintaining anti-feminist sexist stereotypes and propagating a particular standard of beauty, marginalising people of colour), Barbie has also had a long love affair with plastic — and ended a very toxic one with deforestation after a very intense intervention.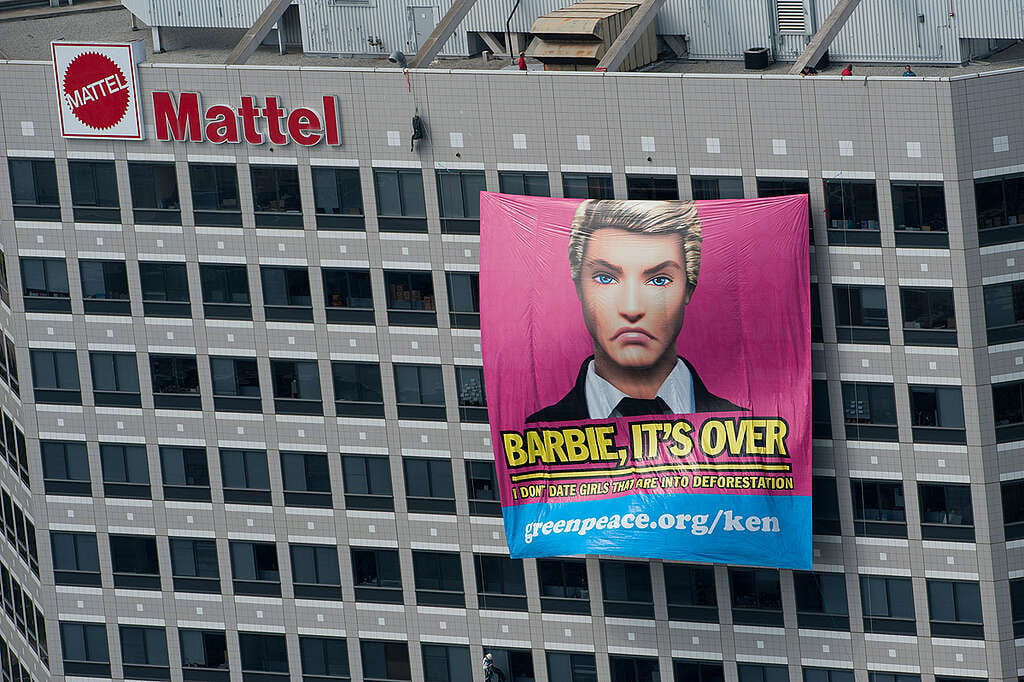 Greenpeace International investigators had found that the toymaker Mattel was using packaging from materials supplied by Asia Pulp and Paper (APP), which had been exposed for wrecking Indonesia's rainforests. At the time, Mattel promised to stop using deforestation-linked materials in its packaging. A promising victory, a step against pulp and paper companies that continue to threaten some of the world's largest remaining rainforests.
Then there's Barbie's not-so-fantastic "plastic" which, despite being served in miniature pieces, is still a massive issue today! According to a 2014 United Nations Environment Programme report, the toy industry uses more plastic in its actual products on a revenue basis than any other sector. Last year, American researchers quantified what each Barbie doll costs the climate. Every 182-gram Barbie causes about 660 grams of carbon emissions, including plastic production, manufacture and transport.
This is a useful reminder that plastic is just fossil fuel in disguise (99% of plastic is made from fossil fuels, like fracked gas and oil) and that it contributes to climate change throughout all its life cycle. That's why Greenpeace is continuing to fight for an ambitious global plastics treaty that would cap and phase down plastic production, including a phase-out of virgin plastic production.
Oppenheimer: the fever dream that reminds us of the horror of nuclear weapons
In the late 1920s, J. Robert Oppenheimer was one of many promising physicists who had left America to study in Europe. He soon developed a passion for quantum mechanics and constantly dreamt of that other world: that of atoms, matter and dead stars collapsing in on themselves in the silence of space.
Oppenheimer did not yet know that he would help create the atomic bomb, contributing to the deaths of hundreds of thousands of people. He had not yet "become death, the destroyer of worlds".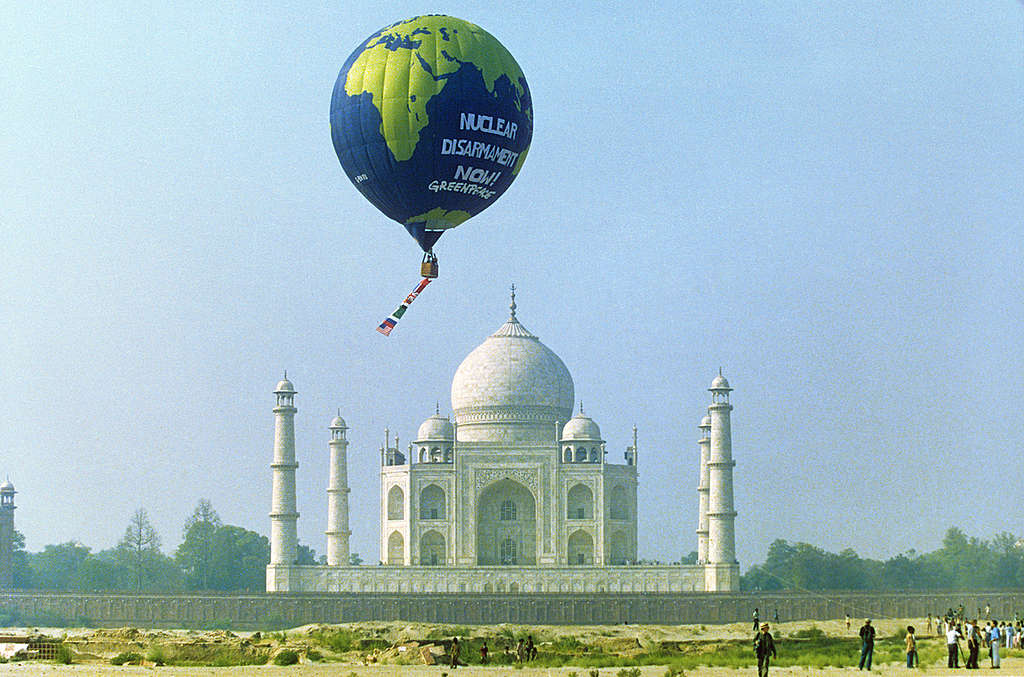 Nuclear arms are the most destructive, indiscriminate and monstrous weapons ever made. In January 2021, we celebrated a major milestone: the Treaty on the Prohibition of Nuclear Weapons (TPNW) is now part of international law.
This new treaty will make it harder for world leaders to describe nuclear weapons as a legitimate and useful means to provide security. It creates a global norm against nuclear weapons that will hopefully lead us to a nuclear-free world in the future.
In the age of global heating the threat of a nuclear winter is far from over: in June 2023, the Stockholm International Peace Research Institute (SIPRI) released its annual assessment of the state of armaments, disarmament and international security, which shows that nuclear arsenals are being fortified around the world.
"Nuclear weapons, developed to win wars, are a threat of total annihilation (…) No sustainable society is possible with these weapons continually poised for indiscriminate slaughter." These are the words of Kazumi Matsui, the mayor of Hiroshima since 2011.
Eliminating nuclear weapons is the only guarantee they will never be used. Nuclear power and nuclear weapons are two sides of the same coin. In order to end all nuclear threats, we must phase out both.
A movie ending: We ALL live happily ever after
So, what are we to do if we want to live happily ever after? As we tackle the crises of climate, inequality and health, it's clear there isn't one approach, but a single driver: greed. Shaping a sustainable equitable future that puts people and the planet before corporate greed and elite profiteering is necessary, and possible.
Building a better world is within our reach — and it takes all of us.