While world leaders are negotiating a Global Plastics Treaty to end the age of plastic, the European Union is trying to push through a free trade agreement with the Mercosur countries (Argentina, Brazil, Paraguay, and Uruguay) that will do exactly the opposite.
For years, experts and civil society have been warning of dangerous free trade agreements that could set back the fight to protect the environment and human rights. The EU-Mercosur free trade agreement is one such agreement that could be a nightmare for people and natural ecosystems. What is less well known is that this agreement could also be a disaster for the fight against plastic pollution.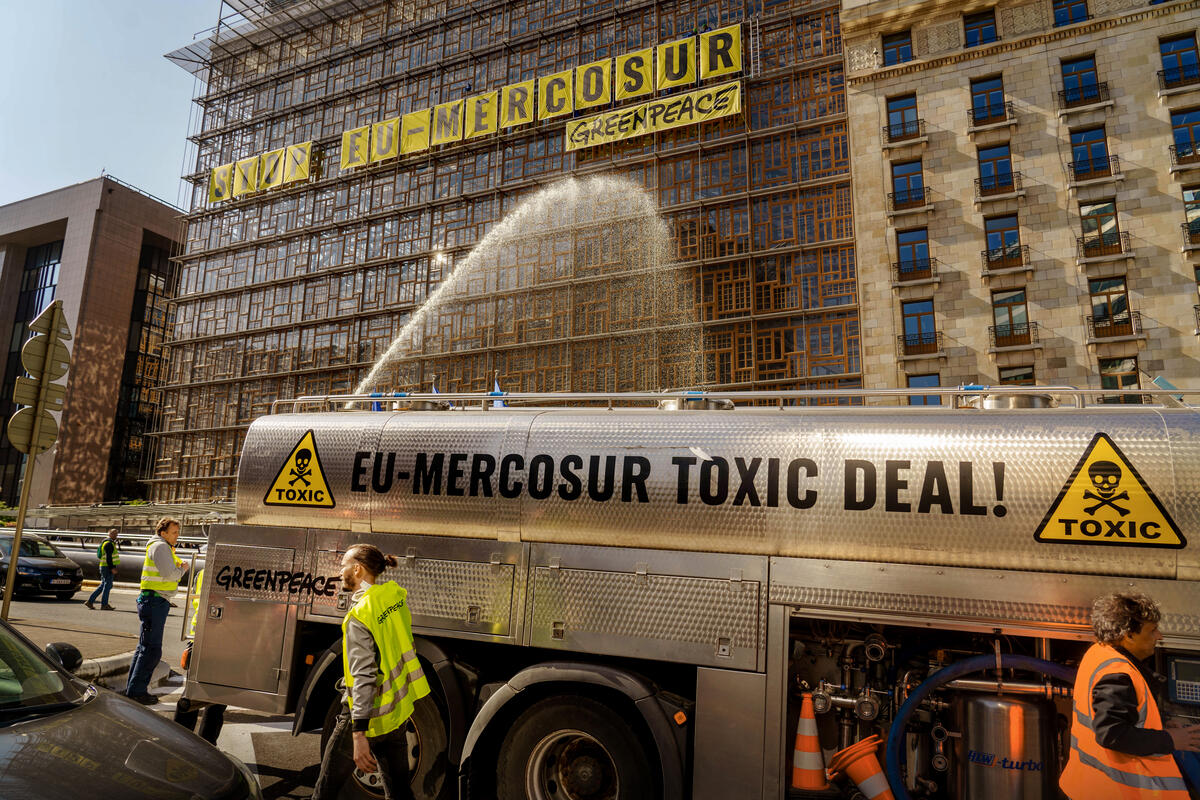 When the European Union wants to sell more plastic
Should we reduce the production and consumption of plastic? Even a newborn baby would know that the answer is yes. Is the European Union ignoring the growing number of scientific studies warning of the deleterious effects of plastic, which is poisoning our air, our food and our bodies?
This is what it appears to be doing when it campaigns in favour of a free trade agreement with the Mercosur countries that will abolish customs duties on European exports of plastic waste and single-use plastics. The removal of these customs duties is likely to lead to an increase in trade in these products. This is what Greenpeace Germany discovered when it scrutinised the fine print of the agreement.
Out of sight, out of mind? The European Union's double standards when it comes to plastics
This is a blatant example of the EU's outrageous double standards. Why? Not so long ago, in 2021, the EU banned lots of single-use plastic products, such as cutlery, within its own borders to protect its own people. But it continues to ignore the hundreds of thousands of tonnes of plastic waste exported to other countries. Producing these harmful products and exporting them is allowed to this very day.
Now, the EU wants to sign a deal with the Mercosur countries that is actually going to make the trade of single use plastic products even more attractive. And all of this is happening while the EU is actively participating in negotiating a Global Plastics Treaty. Two irreconcilable positions.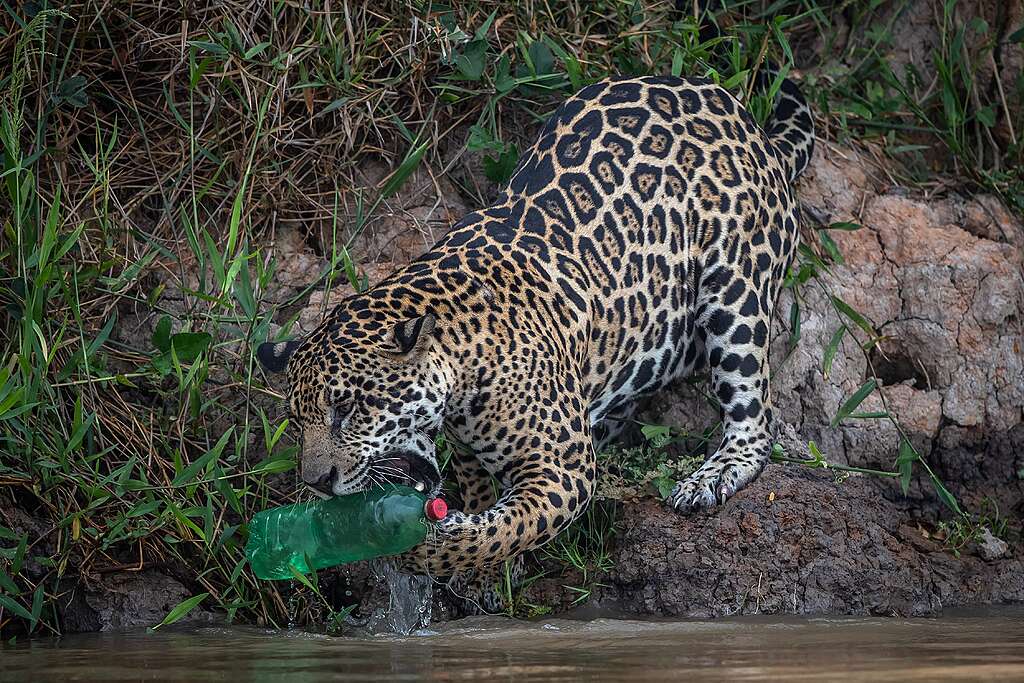 EU-Mercosur deal in contradiction with Global Plastics Treaty
It is becoming increasingly clear that it is impossible to tackle the plastic crisis without cutting off pollution at source: it is essential that the Global Plastics Treaty enables plastic production to be reduced by at least 75% by 2040.
The obstacles to an ambitious treaty are already numerous enough: the big brands that work hand in hand with the fossil fuel industry are already lying in ambush to ensure that their short-term interests and profits prevail.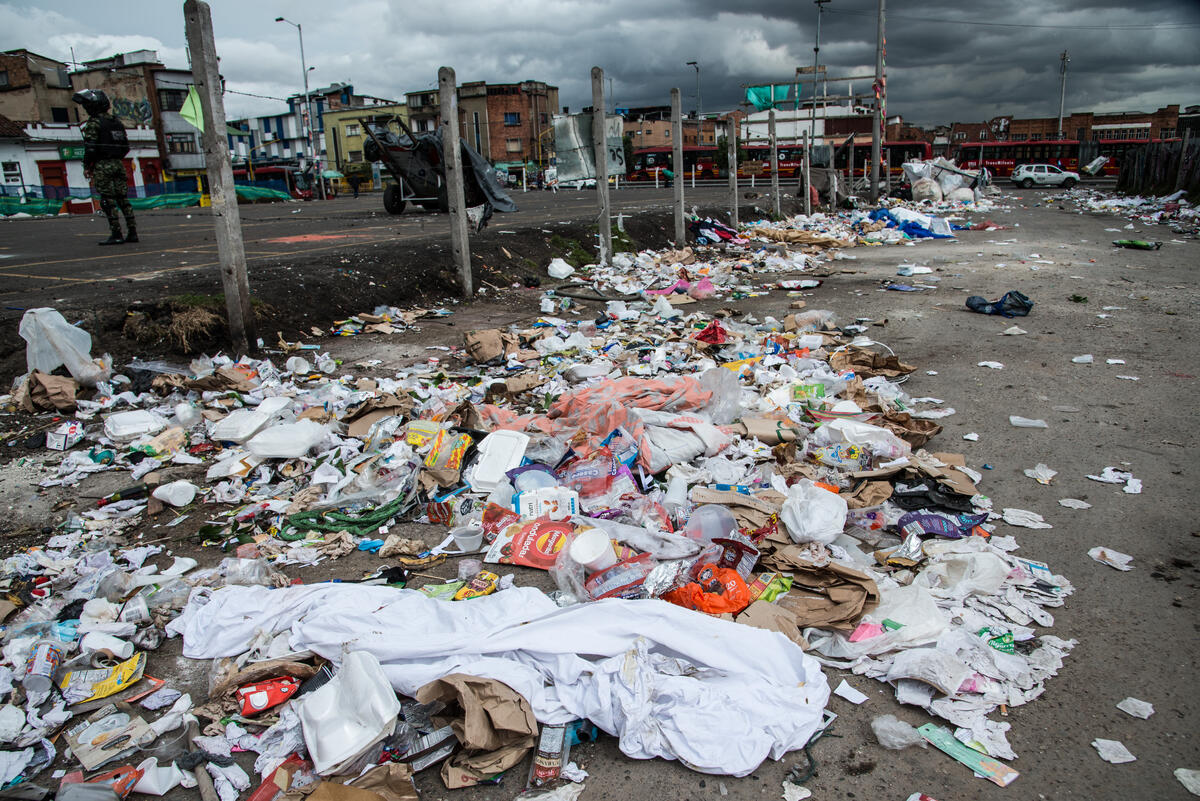 An EU-Mercosur free trade agreement that allows the polluting plastics industry, which is inextricably linked to fossil fuels, to continue business as usual would be a resounding failure. For the sake of our collective future, it must be stopped.
More than 2 million people around the world have already signed the petition calling for a strong and ambitious treaty: join them!
Lis Cunha is the trade campaigner at Greenpeace Germany.