What comes to your mind when you think of cafeteria food?
"When I visited a school, I saw their cafeteria. It was so sad, they were selling french fries, hamburgers, hotdogs and other junk food," said Chef Nancy Dizon-Edralin, recalling her first few years back in the Philippines.
Before becoming a balikbayan, Chef Nancy spent 25 years in Los Angeles, California, wherein she honed her skills and expertise as an Executive Chef, Culinary Director, Culinary Instructor and Food Stylist. She went back to the country to spend quality time with her grandmother and sister, who was diagnosed with breast cancer.
According to a study by the Food and Nutrition Research Institute, the Philippines has a double-burden case of malnutrition, especially among children, and an increase in cases of overweight and obesity primarily driven by the lack of exercise and having low-quality diets.
"I believe that a plant-based diet will prevent and heal ailments. This is the diet of the future," says Chef Nancy, who is currently the president of Green Leaf Culinaire by Institute of Culinary Management, Inc., a group that aims to promote, educate and provide safe, nutritious, healthy and well-balanced meals for children and adults.
In a recent activity in Pasig City, Chef Nancy, together with Greenpeace Philippines and Sikapin Child Development Center, demonstrated to around 130 parents and guardians some easy to prepare, plant-based meals for their schoolchildren, with an emphasis on easy-to-source ingredients that highlight locally-grown fruits and vegetables.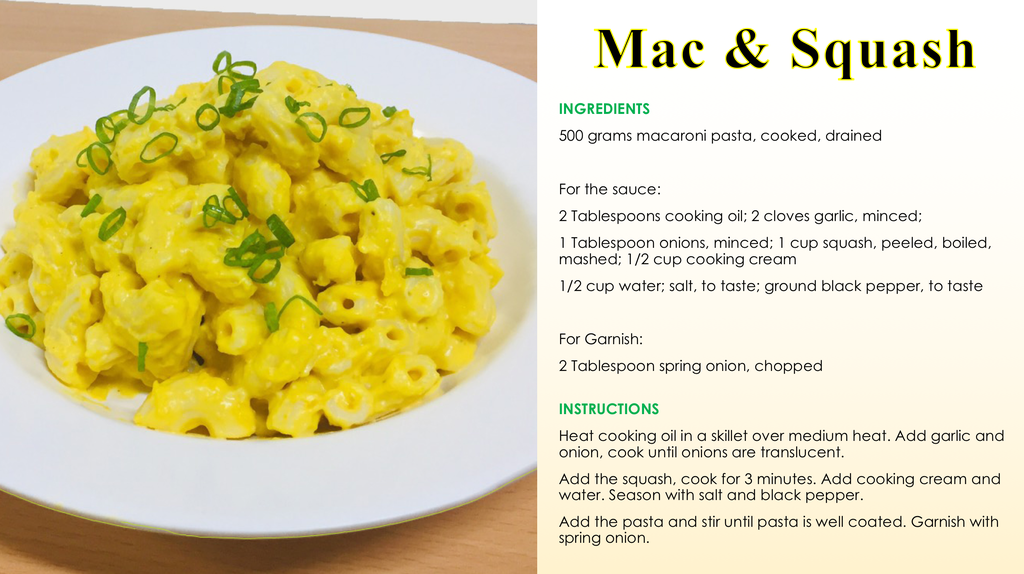 When asked how she came up with these three delicious plant-based treats, she said "First, I thought of what children like to eat most. The children like chicken nuggets, mac and cheese, and milk teas with pearls. Then I started thinking of replacements. I created the recipes and tested them. It was great that children liked it!"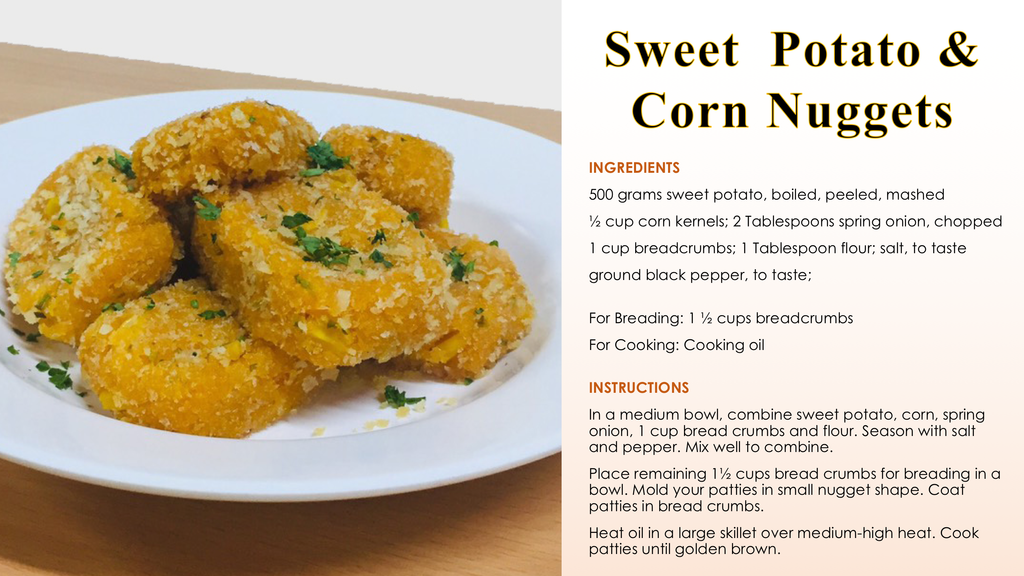 "I was inspired by how the children were enjoying the food. Some of them came back for additional servings," she exclaimed.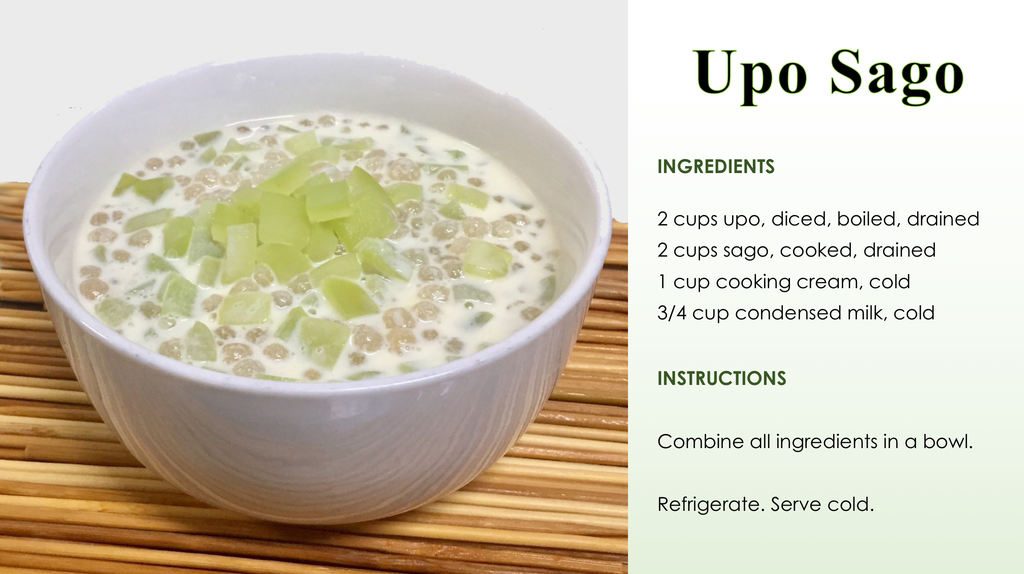 She added that it motivated her more: "It has given me hope that we can help, educate and train more parents and schoolchildren. The children of today will live healthier lives if we follow through."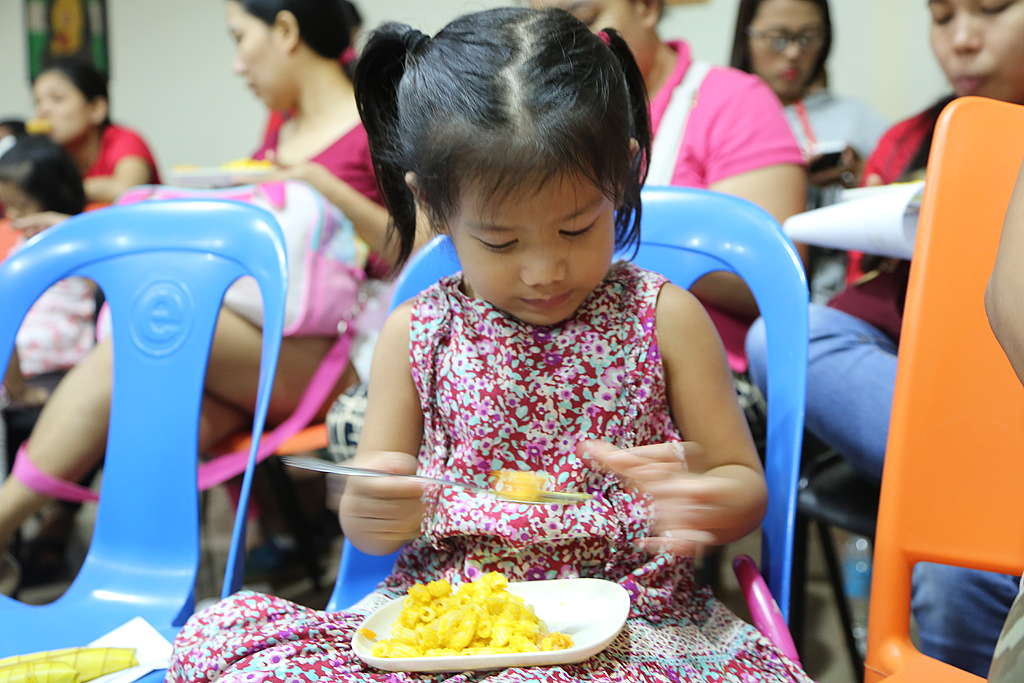 "I have personally experienced changes in my own health. That is why I am advocating plant-based meals."
Chef Nancy has been on a plant-based diet for almost two years now, and advocates Meatless Mondays. She joins Greenpeace in calling for cities and schools around the world to adopt sustainable food policies that celebrate plant-rich meals and meat reduction. You can join her by signing this petition.