Finance Minister Nirmala Sitaraman delivered the Budget 2022 today. Considering this was the union budget that closely followed Prime Minister Modi's ambitious announcements at Glasgow COP26, the expectation for climate change mitigation and adaptation were high. The finance minister's speech and several announcements did acknowledge the urgency of the climate crisis at hand, but the publicly-available details so far do not show clarity in direction to mitigate the said crisis and has left much to be desired.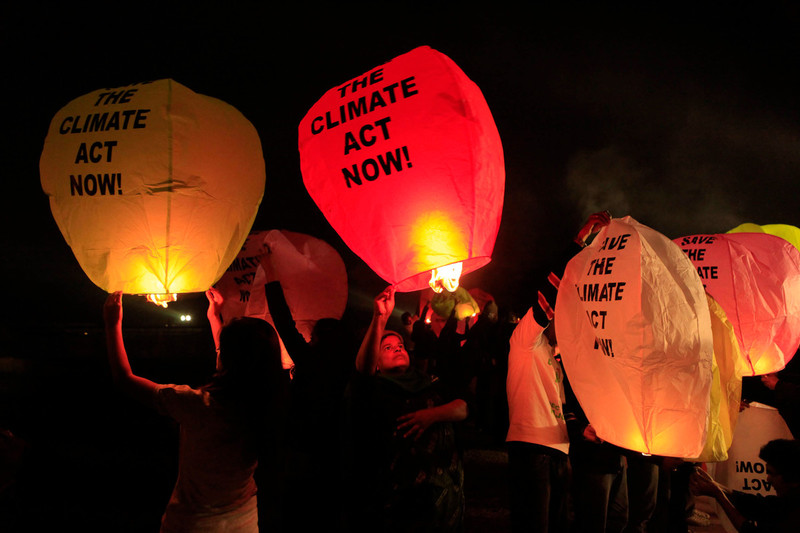 Environment Ministry Budget
"The total allocation for MoeFCC is Rs 3030 crore, which is only Rs 161 crore increase from the last budget. Funding the National Clean Air Program under 'control of pollution' has received a budget of Rs 460 crore, which is Rs 10 crore less than last year. NCAP is a crucial programme to tackle the air pollution crisis across Indian cities. We have only two years left to achieve the air pollution reduction target for 132 cities. The given Rs 460 crore is certainly not sufficient to implement the planned activities under NCAP. There are separate grants of 2200 crore per year for the 42 million-plus cities to tackle air pollution. The funds allocated for clean air programmes needs go beyond these million-plus cities. We have been demanding to increase the number of cities under NCAP from 132 to 231. There is clear evidence that 80% of Indian cities are breathing polluted air, and we must also include rural India under the clean air programme.
While the finance minister acknowledged the strong negative impact of climate change in her speech, the government did not increase the budget for the Climate Change Action Plan and  National Adaptation Fund. There is enough evidence that the climate crisis/extreme weather events are impacting most vulnerable communities and they need support to mitigate and adapt to climate change."

– Avinash Kumar Chanchal, Campaign Manager, Greenpeace India
Agriculture Budgetary Allotment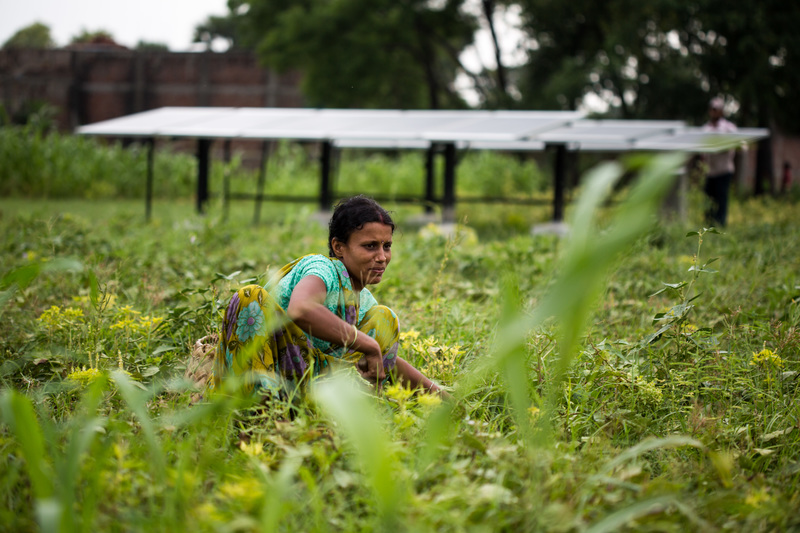 "There was a lot of talk around natural and chemical-free farming and to make agriculture climate resilient. However, significant misses in the budget allocations of 2022-23 point at a whole different story. The much talked about Paramparagat Krishi Vikas Yojana (PKVY) that had a revised budget of Rs 100 crores last year does not find a mention in the latest budget. The National Project on Soil Health and Fertility had a budgetary allocation of Rs 313 crores which was revised to around Rs 100 crores but failed to find a mention in this year's budget. Similarly, Rainfed Area Development and Climate Change didn't receive any budgetary allocation although it had Rs 110 crores allotted in 2021-2022.
The finance minister in her speech spoke about chemical-free natural farming and the International Year of Millets. While we welcome these moves, we feel that the crisis of toxic pesticides and fertilizers have not been adequately addressed. If we take clues from the Economic Survey 2021-22, it highlighted the need to explore options and promote use of alternative fertilisers such as nano urea along with organic fertilisers that protect the soil and are more productive and contribute to higher nutrient use efficiency. But the budget announcements do not seem to be addressing the huge crisis that lies at the heart of the agriculture sector including livelihood and climate resilience.
During the COVID pandemic, the agriculture sector's resilience provided enough social security, yet the budget allocations have ignored and failed to recognise the importance of the sector. Unfortunately, the overall budget estimates of Agriculture and Allied activities have reduced from 4.26% previous year to 3.84% now."
– Ishteyaque Ahmed, Senior Campaigner, Greenpeace India
Clean Energy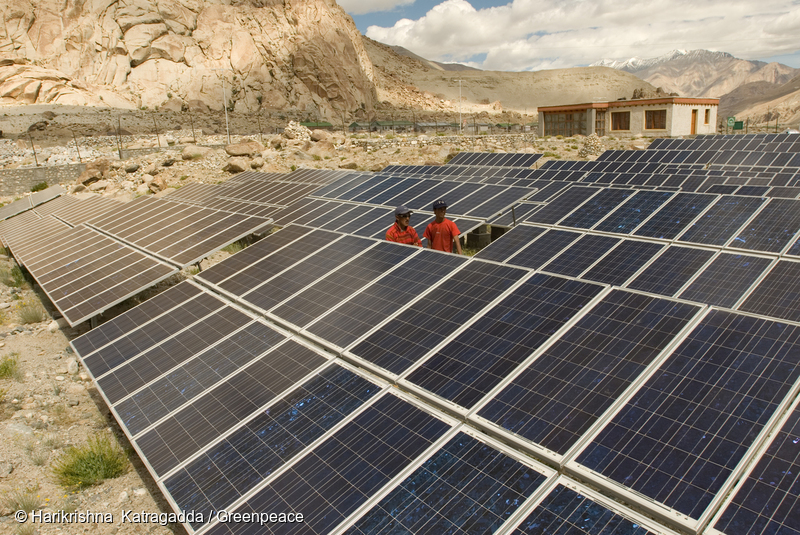 "By calling the energy transition the sunrise opportunity, the finance minister in her budget speech clearly indicates that the era of clean energy is here and we can't afford to not use this opportunity. Allocating Rs 19,500 crore to build the domestic manufacturing capacity, promoting clean energy for Anganwadi centers and provision of decentralised renewable energy for vibrant village programmes are welcoming news. But talking about clean energy without mentioning the just energy transition would not make any sense. The central government must play an instrumental role to ensure workers' rights, livelihoods and just transition in the energy sector. There should be a separate fund to ensure no one is left behind as India moves towards clean energy transition. The programme to promote decentralised renewable energy in border villages should expand to all villages across the country."
– Avinash Kumar Chanchal, Campaign Manager, Greenpeace India
Coal Gasification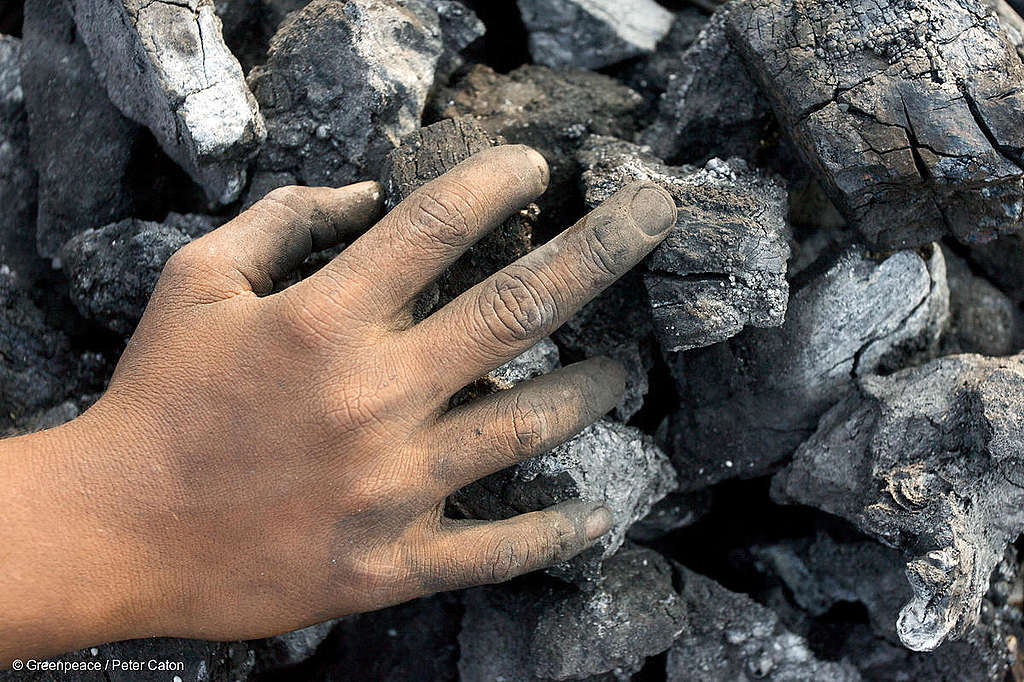 "The technology used for the coal gasification plan is archaic. It contaminates both surface water and groundwater and also emits greenhouse gases. If renewable energy is available and becoming cheaper day by day, then why does the government want to continue to invest in the coal-powered energy system?"
– Avinash Kumar Chanchal, Campaign Manager, Greenpeace India
Urban Mobility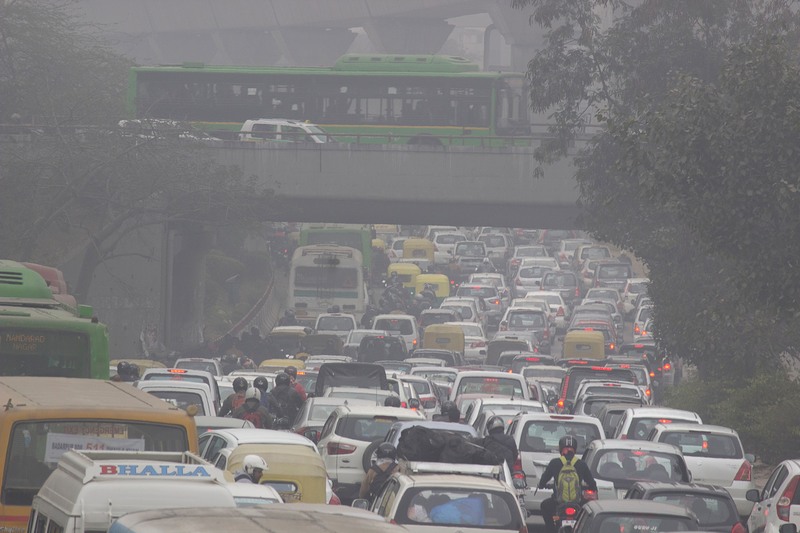 "The finance minister speaks about promotion of public transport in urban areas, zero fossil-fuel policy, and EV vehicles. However, many cities are struggling to create efficient infrastructure to build sustainable mobility. In the last budget the finance minister announced a new scheme at a cost of Rs 18,000 Cr to support augmentation of public bus transport services but it's still under process. The concerned authorities must speed up the process to promote public transport, with the creation of a separate fund to support cities to implement the policies on ground level."
– Avinash Kumar Chanchal, Campaign Manager, Greenpeace India
---
(These responses are following the initial assessment of Budget 2022-2023. We will be able to get into specifics and provide responses for the same once the details are out.)