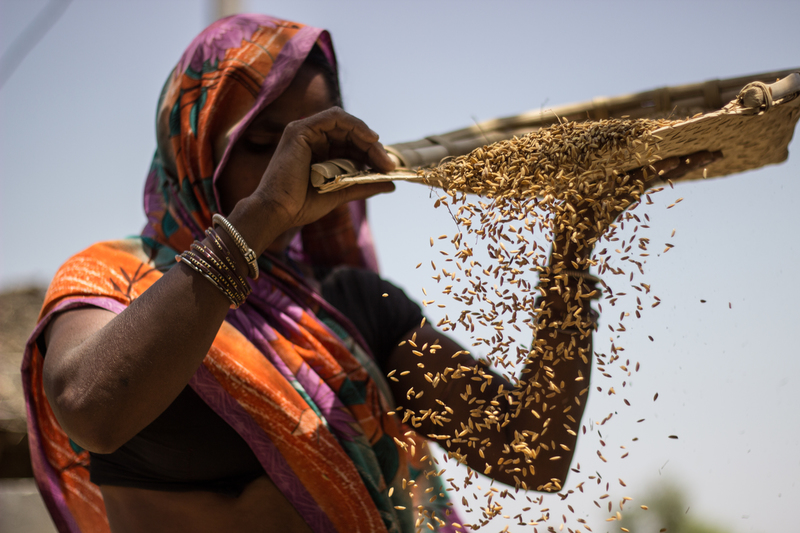 Bihar is witnessing a silent groundswell in favour of organic and ecological farming. A few years back there was less than a hundred hectares of land under certified organic farming which has now increased to over 29000 hectares as per the government's data from 2021. The fascinating fact is that farmers from Bihar's first Living Soils Model Village – Kedia, have played a significant role in this transition.
The progressive farmers associated with Jeevit Mati Kisan Samiti, Kedia, have successfully demonstrated that organic and ecological farming can not only be practised by small and marginal farmers but can be remunerative too. It was the first farmers collective which got registered for organic farming and is the first to have the prestigious C3 certificate in the state as a group. The farmers of Kedia have hosted thousands of other farmers from within the state and the country and facilitated sessions on ecological farming practices, including exposure visits for knowledge development.
These rural farmers have also showcased their eco-agriculture model at various national and international platforms. The group has closely worked with the district and state level agriculture offices on putting forward farmers' perspectives and requirements for the decision makers. They have been submitting petitions and recommendations to budget consultations and other such occasions.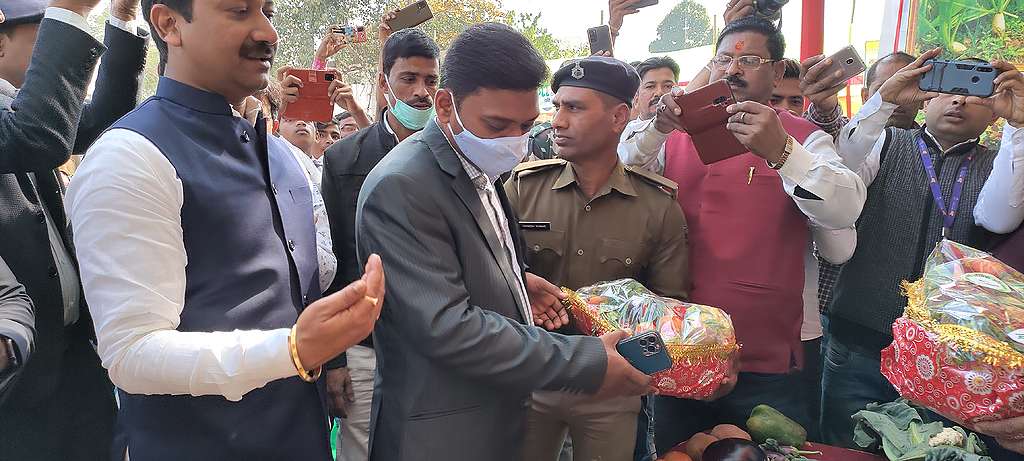 The farmers from Jamui and Bhojpur districts of Bihar have set an example for the world with their dedication and unflinching efforts in organic farming. The farmers here have collectively opted to grow their crops without the use of harmful pesticides and fertilisers.
Taro Devi, one of the women farmers in Kedia and one of the key drivers of the change in the community, takes pride in saying, "We started organic farming as a community and today I feel very happy when people from outside come to see our work and learn from our experiences… Many experts and researchers from foreign countries have also visited our village and have admired our work. People go out to learn but now people from outside are learning from us."
Many women farmers echo what Taro Devi says, feeling proud of the fact that their work is transforming others and that Bihar is steadily moving forward towards a sustainable and resilient ecological agriculture system.
This expansion of organic farmlands is evidence of farmers' awareness and inclination towards ecological farming and its benefits over chemical farming techniques. Not to forget that these farmers have realised the ill-effects of chemical farming on nature and on public health.
The women of the region have played a key role in the shift from chemical intensive farming to organic agriculture. They were the ones who took it upon themselves to take care of the cattle and collect cow dung to turn them into quality vermi-compost from the start of the organic farming movement in Kedia village in the Jamui district of Bihar. These women have also started growing organic veggies in their backyards which has enabled them to add diversity to their families' diets, which is crucial to ensuring nutrition. The produce from their organic kitchen gardens have also cushioned them during the pandemic-induced market disruptions. The additional savings from not having to buy urea or DAP has given them the flexibility to spend it on their children's education and even medical needs that they were previously unable to afford.
Recognising the contribution of these organic farmers of Jamui, the government of Bihar invited them to represent the community in the pre-budget discussion giving an impetus to Bihar's Organic Farming Movement. In this pre-budget discussion held under the presidency of Deputy Chief Minister, Shri Tarakishor Prasad, farmers' representatives from various districts put forth suggestions focussed on improving agricultural practices and farmers' lives. It is inspiring to see the small and marginal farming community champion the cause of ecological agriculture.
Rajkumar Yadav, an ecological agriculture practitioner and one of the strong voices of sustainable farmers in the state says, "We have been attending and representing organic farmers since 2016-17 when the 3rd Agriculture Roadmap was being drafted. We petitioned the then Agriculture Minister and presented our recommendations to the Hon. Chief Minister in a consultation organised by the government. Every year we are called for the pre-budget consultations. Many of our recommendations have been accommodated by the government and we are happy for that."
Representing the organic farmers of the region, Surendra Kumar and Santosh Kumar Suman from Jaivik Jamui Abhiyan submitted multiple suggestions that were well appreciated and even assured to be included in the budget. Jeevit Maati Kisan Samiti and the Bihar Govt. are working to promote healthy ecological agricultural practices among farmers in the region from 2014, with Greenpeace India as knowledge partners.
Some of the suggestions made by the farmers' community to the Bihar government ahead of the budget are listed below.
Declare an annual incentive of Rs 42000 for farmers involved in organic farming and natural farming for their environmental services.
Declare special minimum support prices for the organic products and establish block level organic markets.
A consolidated programme should be constituted for the extension and development of AgroForestry.
Establish 'Bihar Millet Mission' and 'Bihar Oilseeds and Pulses Vikas Mission' to encourage the production of millet and other coarse grains, oilseeds and pulses.
Include millet and oilseeds in Mid-Day Meals, Public Distribution System and Anganwadi centres.
Establish a block-level system to ensure purchase of the produce at minimum support prices so that farmers voluntarily opt for the crops which are better for environment & human health and contribute in strengthening the food and nutritional security in the region.
Constitute 'Bihar Desi Beej Sampada Vikas Ranneeti' and award the farmers who have been conserving the seed resources with state level awards.
The farmers also suggested the integration and expansion of schemes such as biogas plants and vermi-bed construction to all the districts of Bihar. Farmers of the Kedia Village have been benefiting from this integration. Sunita Devi, one of the proud owners of biogas and vermicomposting units told us, "The biogas plant helps in converting the bad gas (referring methane, a potent greenhouse gas, released during manure management and composting otherwise) to safe and smoke-free cooking fuel and we use the leftover slurry to produce high-quality vermi-compost."
Farmers also sought to constitute Organic Farming Departments in all the government agriculture colleges and universities that will focus on research into organic farming and encourage willing students to get involved in the subject.
As is evident, the recommendations made by the farmers are less focussed on their individual growth and are more intended for the larger good of the community and the state. The farmers of Jaivik Jamui Abhiyan also credited the steps taken by the Government of Bihar for the growing acreage of organic farming in the state in the last few years. The organic farming movement in Jamui and Bhojpur regions of Bihar is an inspiration to the rest of the country as it is focussed on the steady transition to ecological agricultural practices for the farmers, the consumers and the planet.Surendra Kumar who participated in the pre-budget consultation this year is hopeful that the government will consider accepting their recommendations this year too. He hopefully mentioned, "All the big leaders, from the Prime Minister to the Chief Minister of Bihar believe that organic farming is the solution for the climate change induced farm crises and doubling farm incomes. Their vocal support to organic farming inculcates a lot of hope and encouragement for people like us and we strongly believe that the recommendations we have submitted will be converted into reality in the state budget this year."
Author: Avantika Tiwari, freelance journalist from Korba, Chhattisgarh.
Co-Authored by Greenpeace India