In a world reeling from the impact of climate disasters, Covid-19 and social injustice, governments like mine have no business propping up polluting industries with public money. As a parent, an activist, a European and fellow traveler on Earth, I know we must do all we can to make them change course.
Why would political leaders bail out the airline industry when they could invest in green jobs and a sustainable future instead? It makes no sense, particularly as flights in some countries fell by 90% in the pandemic. We need to build a better world for us all – including the tens of thousands of workers from the aviation sector who have lost their jobs in Europe alone. We need to transform transport and protect people not planes.
Flying into the climate crisis
There is no doubt that flying is a major contributor to the climate crisis. For example, a flight from Zurich to Milan generates almost 35 times more CO2 (equivalent) than taking the train in kilograms per passenger. It's also one of the few major sources of CO2 emissions that continue to grow in the European Union – up 26% in 2018 from 2013. Before Covid hit, the number of passengers in Europe was also growing – up more than 30 percent over the last five years.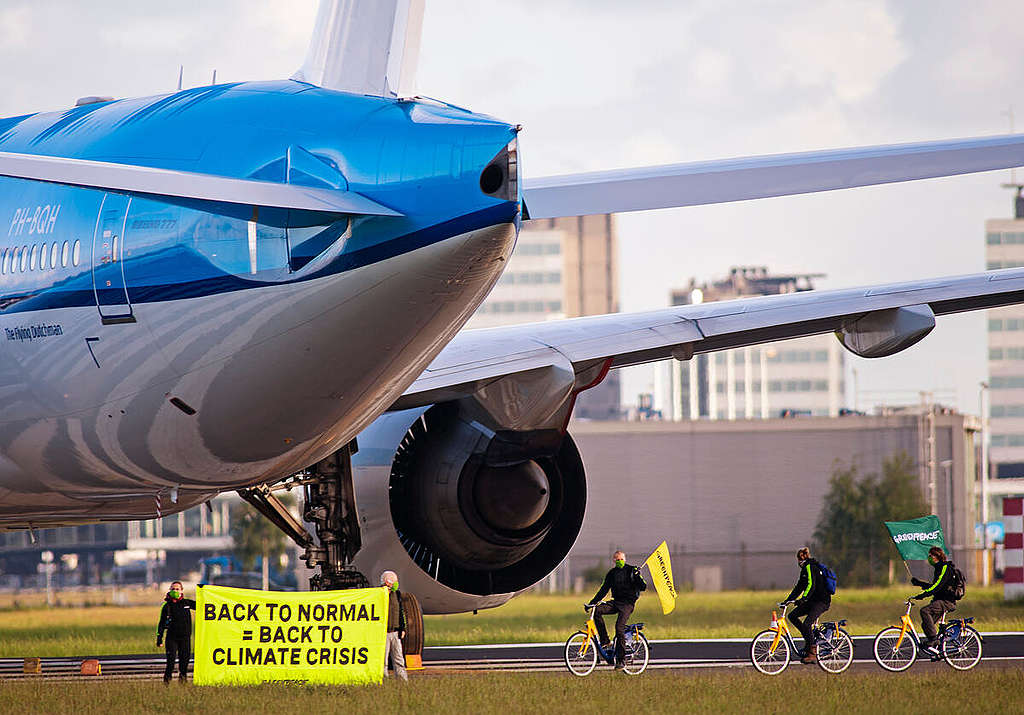 For scale, just imagine, heating a home in the EU for a whole year generates about the same CO2 emissions as flying from Lisbon to New York and back. And that's just a third of it! Planes do more than emit CO2, making the climate impacts of flying 3 times worse than puffing CO2 into the air alone.
Climate killers vs. green solutions
While publicly extolling the capitalist mantra of a free market, EU governments have put in place the very measures that benefit climate killers and disadvantage greener solutions. Airlines still benefit from major privileges that distort the market, like being exempt from kerosene taxes and VAT consumption tax on international tickets. With offerings such as €9.99 tickets from London to Mallorca, the cost of the climate disaster airline executives are flying us into is completely absent from the ticket price. On the other hand, railway companies pay high energy taxes and rail tolls. Hard to believe after thirty years of global climate talks.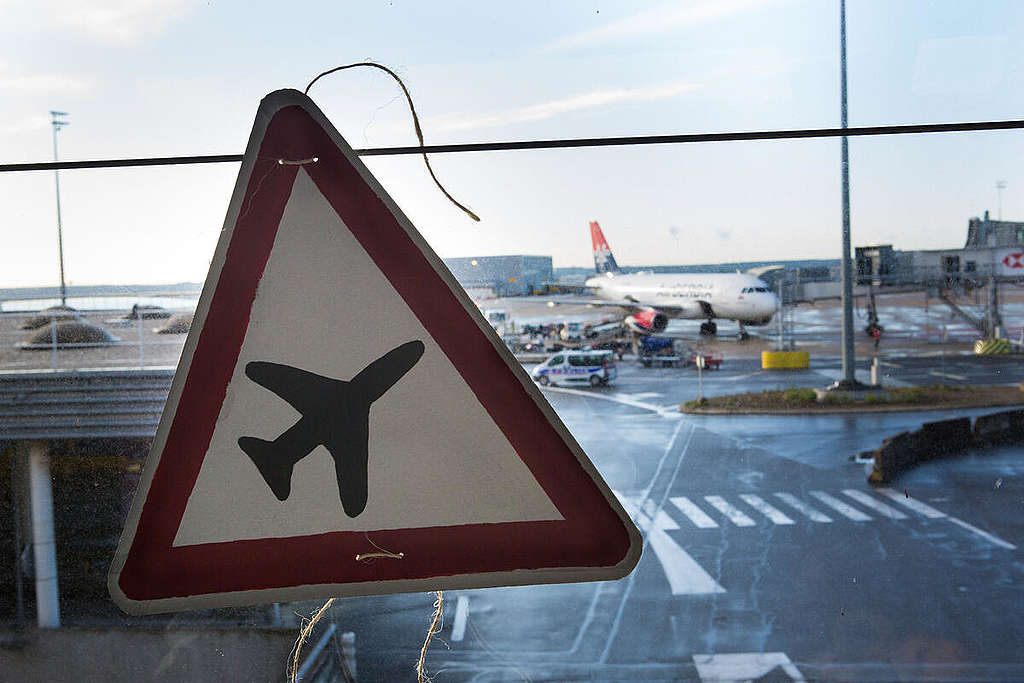 To tackle the climate crisis, Europe needs to drastically cut flights. Some are hoping that the drop in flights this year could be an enduring trend, projecting that flight numbers will not return to pre-Covid levels as for example virtual meetings are mainstreamed as an alternative to business trips. But the way things are going politically in Europe doesn't back this up – rather the opposite.
Thirty billion euro in public money in the form of direct support or loan guarantees has already been given to European airlines to keep them afloat. Although environmentalists demanded that bailouts be conditional on the fulfillment of strict climate and social criteria, almost no conditions were included in the cheques that European leaders cut to airlines. Austria has brokered a deal with airlines to phase out ultra-short domestic flights and France has announced it will follow suit, but it remains to be seen what the legislation will actually say. It might be a baby step in the right direction, but transport changes need to go further and faster to help address the climate emergency that big polluters have created.
Let's protect people and the planet, not planes
I hope that the right moment – the ancient Greeks would call it "kairos" – to make this happen is coming soon. The second Covid-19 wave in Europe has again grounded most aircraft. As income runs low, airlines and airports will again ask governments for yet another round of massive financial bailouts.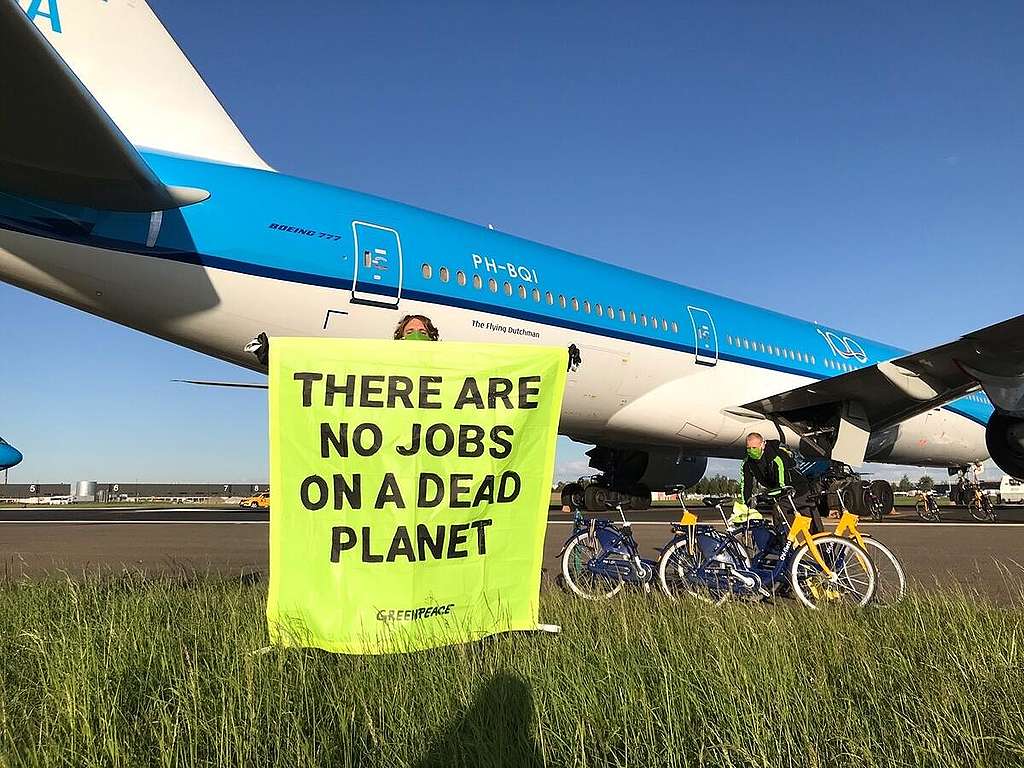 Let's take this opportunity together. Let's prevent our governments from writing any more blank cheques for the aviation industry. Instead, they must ensure airlines drastically reduce their CO2 emissions by, for example, phasing out short-haul flights. Let's demand they take action to protect workers and ensure a just transition, including an end to the practice of 'wage dumping' in the sector and providing high-level re-qualification programmes for staff who might lose their jobs.
With all this public money being invested, let's put it where it will do the most good for people and for the planet, today and tomorrow. EU institutions and national governments have to take the "green" in European Green Deal seriously. In addition to introducing measures to reduce flying, investments must be shifted away from expanding airports and highways to boosting local, regional and continental railway travel — and supporting active alternatives in urban areas such as biking, walking and taking public transport.
Aviation cannot go back to normal. Normal was already a crisis.
Herwig Schuster is a climate and transport expert with Greenpeace Central and Eastern Europe, based in Austria.