The Greenpeace ship Arctic Sunrise was recently on a four-month voyage in the Indian Ocean to investigate destructive fishing vessels and conduct critical research in unique ecosystems. But the very islands, coastlines and communities of Mauritius, Seychelles and Madagascar are teeming with vital stories to be told from the very heart of the ocean.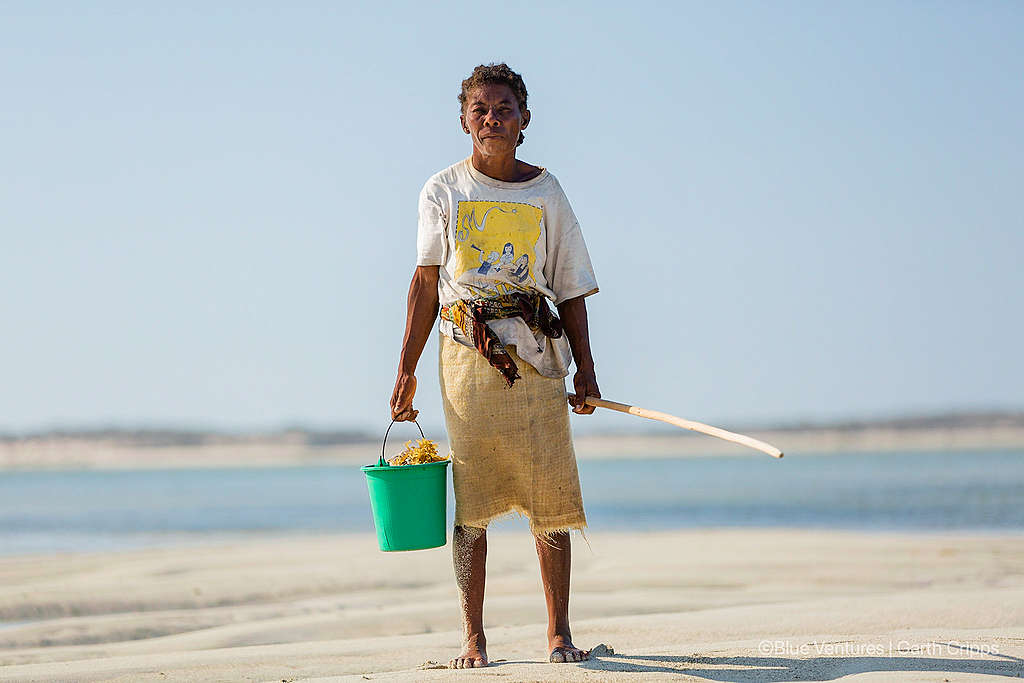 We know that our oceans are under threat. Industrial fishing, pollution and climate breakdown are pushing wildlife populations to extinction, bleaching coral reefs, destroying ecosystems and causing marine life to migrate to survive, while fossil fuel emissions are changing the very chemistry of our oceans.
But that's not the whole story of the serious sickness at the heart of the ocean. Communities who depend on the sea are struggling: industrial fishing companies are stripping our global oceans of life and undermining livelihoods and food security for millions of people.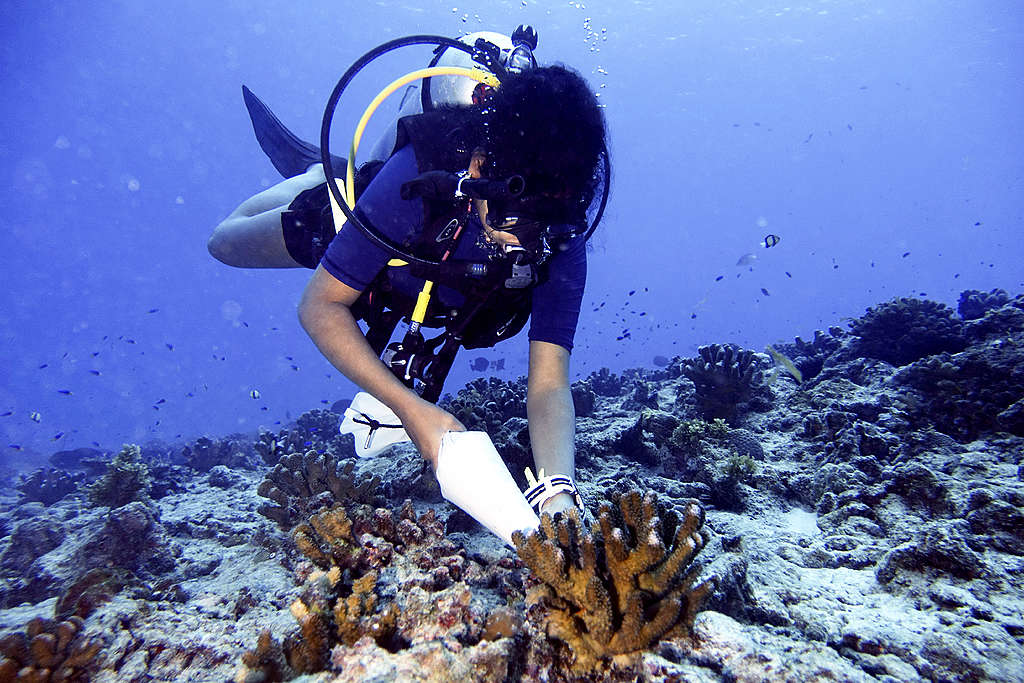 People around the world are on the front line of the fight for ocean protection. They know first-hand the impacts of overfishing, pollution and the climate crisis. That's why social justice and environmental protection go hand-in-hand.
And that's why we're fighting for ocean protection alongside these communities, building alliances and solidarity in our campaigning for protections that support people as well as saving wildlife and fighting climate breakdown.
Vital Ocean Voices is a new Greenpeace project that aims to support and amplify local communities in sharing their stories of ocean protection.
Working with coastal communities around the Indian Ocean – in Mauritius, Madagascar and the Seychelles – we offered grants to individuals and local NGOs to produce first-hand accounts of the impacts of destructive fishing, pollution and climate breakdown.
The results have been incredible and we're really excited to share these different stories with you. They come in all shapes and sizes – writing, videos, animations and even a poem. Whether it's seven-year-old Kylian who cut his hair to help stop the spread of an oil spill in Mauritius, or Madame Kokoly, an artisanal fisher who relies on the ocean for survival and has witnessed its decline first-hand over decades, these are vital voices calling for the protection of our shared ocean.
Watch the story of Aurelie, a scientist from Mauritius and daughter of a fisherman, who always felt a strong connection with the ocean, read about how communities in Seychelles are driving mangrove rehabilitation, and hear from pupils of the International School Seychelles about what action they're taking to protect the environment.
Also in the Seychelles, find out how Emma is using science to protect coral atolls and read Liz's blog about reef rescuers building coral nurseries.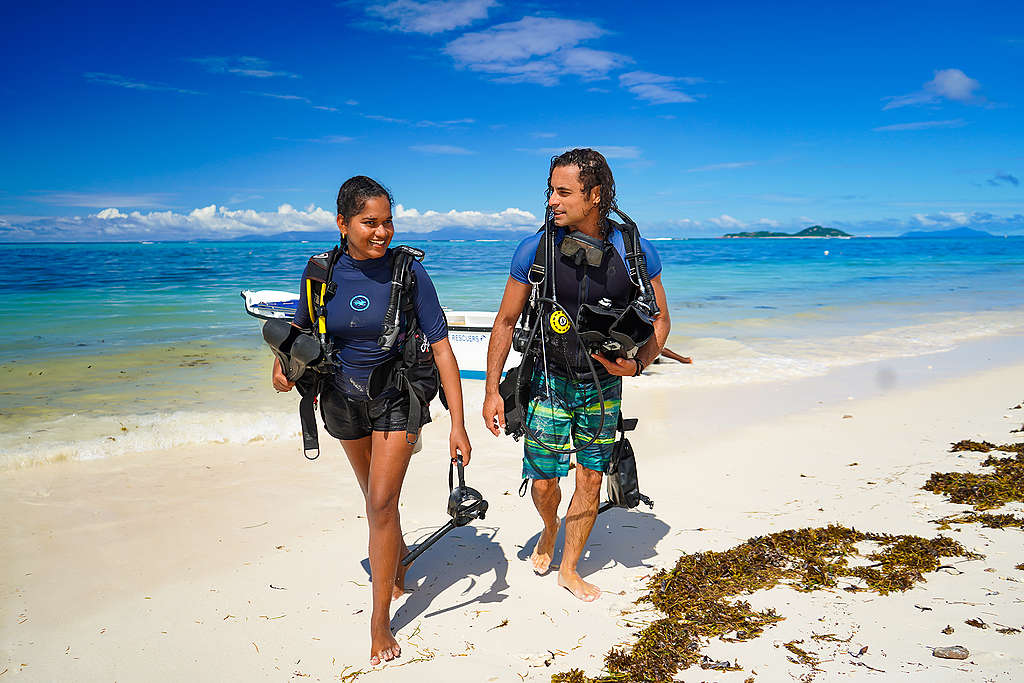 We're proud to fight side-by-side with communities around the world who depend on the ocean. We believe that ocean sanctuaries can help to deliver on both social justice and environmental protection, because securing large-scale ocean protection and ensuring international waters don't become a new wild west for corporations will secure the livelihoods and food security of millions of people.
When world leaders meet to discuss ocean protection, it is vital that they hear these voices. Because healthy oceans support people, save wildlife and tackle climate change.