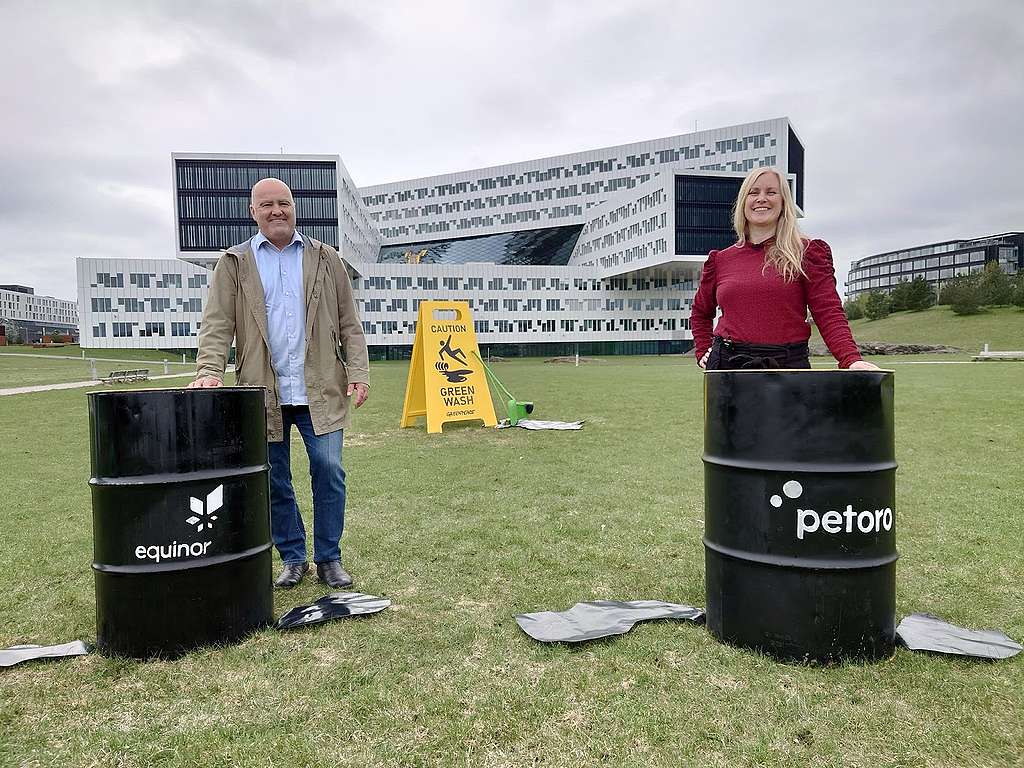 Oslo, 11 May 2021
Greenpeace and WWF filed a resolution at the Equinor annual general meeting, asking that the Norwegian state-owned oil company report on climate gas emissions and effect on biodiversity from all operations, both in Norway and abroad. The board advised against supporting the proposal, but in a surprise move, the chair of the board today announced that Equinor will report CO2 emissions from all operated fields worldwide from 2022. This is a very welcome move that will give shareholders and the Norwegian public a chance to see what the company is actually doing in regards to climate.
– We are very happy that we get the numbers we want in regards to climate from next year, and are determined to follow up with the company to ensure biodiversity also gets the attention it deserves from Equinor, says Martin Norman, Sustainable Finance Director of Greenpeace Norway.
There is still a big discrepancy between what Equinor is actually doing, with an overwhelming focus on fossil fuel, and what the company is communicating. Equinor is investing heavily in advertising to change their image and become known as a 'green energy' company. Lofty promises of net zero goals in 2050 mean nothing unless actual cuts in CO2 emissions are made now. Equinor's annual report shows that just 4 percent of the company's investments are renewables or "low carbon" solutions.
– Fancy reports with pictures of green forests and windmills are not enough. We need to see actual production and emission cuts before we believe Equinor is really serious about transition, says Norman.
For media requests, please contact Communications Manager of Greenpeace Norway, Aud Nordø at [email protected] / +47 41470649