(Greenpeace India takes this opportunity to thank the farming communities, who despite facing the brunt of lockdown, have ensured safe and nutritious food for the communities)
The COVID-19 pandemic has brought the world to its knees. With countries imposing lockdowns and human activity decreasing drastically, some have pointed out how this has led to the Earth healing itself. The air and water are cleaner than ever. We can see blue skies and even at times wild animals strolling on the streets. Unfortunately, we all know this is a momentary relief only due to restricted industrial works and vehicular movement.
Meanwhile, the looming challenge before governments and all of us as a society is to feed the vulnerable communities. On one hand, farmers are struggling to get fair prices for their freshly harvested crops as the lockdown has impacted supply chains. On the other hand, farmers like those from Kedia, Bihar's first organic village and Tari Dabil village in Jamui District, Bihar have resolved to take up the task of feeding impacted communities.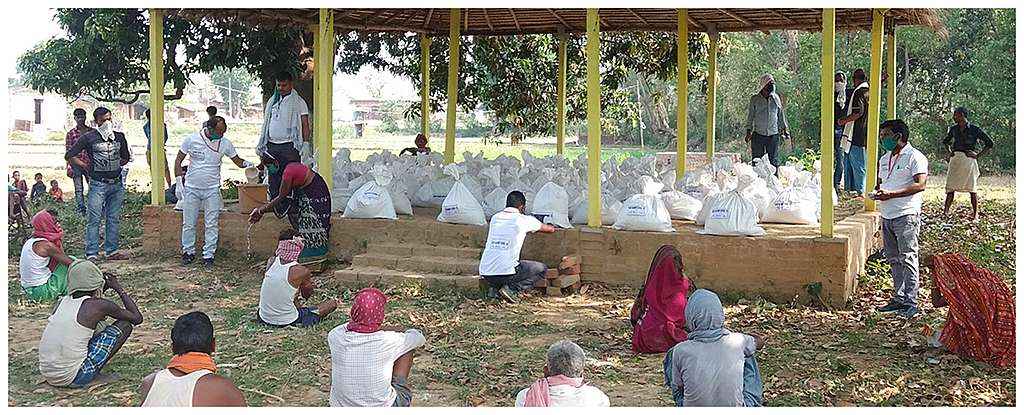 Greenpeace India, along with the community in Kedia, has facilitated an effective and smooth shift from chemical to organic farming methods over the years. Kedia has a large number of certified organic producers of cereals, pulses, oilseeds and vegetables. Stakeholders and govt authorities across the state have applauded Kedia's success. Agriculture Minister of Bihar, Dr Prem Kumar, has referred to Kedia as 'a role model for India'.
During the COVID-19 pandemic, this exemplary relationship between Greenpeace India and the farming communities across many cities has reached a beautiful place. Together we are trying to feed the impacted communities who are in need of food supplies. 
In order to facilitate this Greenpeace India is procuring food produce from small and marginal sustainable farmers from Kedia and Tari Dabil villages. The Kedia community is preparing ration kits before handing it over to our long term partner Samagra Seva, Jamui for distribution among migrant and daily wage-worker families. A ration kit contains 8 kilograms of rice and wheat, 2 litres of mustard oil, 2 kilograms of masoor dal and 1 kilogram of Bengal gram. We are trying to ensure that none in the community is left behind for not having a ration card.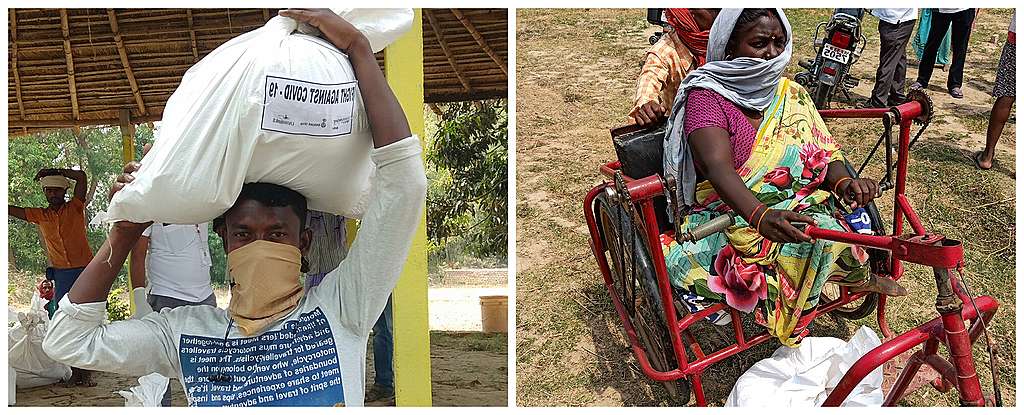 The farming community in Kedia and Tari Dabil feels overwhelmed that they have enough supplies of food grains and vegetables after shifting to biodiverse ecological farming methods that can be put to use to feed the needy communities during crises like this and beyond.
Greenpeace India also takes this opportunity to thank the farming communities, who despite facing the brunt of lockdown themselves are today ensuring safe and nutritious food for vulnerable communities.