Community kitchen by Samadhan Abhiyan supported by Greenpeace India is providing nutritious food to community in Delhi
Community Kitchens are the institutions that provide free meals and have emerged as vital for the food security of people on the margins. And, here in Delhi, the community kitchen by Samadhan Abhiyan supported by Greenpeace India has added value  by providing nutritious food  to all in need.  
Founded in 2014, Samadhan Abhiyan is a non-profit organization which works mainly on the prevention of sexual abuse by spreading awareness. With the nationwide lockdown, possibly inevitable, came a rush of stories of human suffering and the NGO decided to expand the scope of work. The heart-wrenching stories of stranded daily wage workers and the homeless pushed us to open community kitchens in Delhi. We started with the idea of feeding the underprivileged that resided close to our office vicinity i.e Greater Kailash. 
While the Delhi government had already started community kitchens across the city, we learnt that they were inadequate and nutritious food was not accessible to all. That's when we decided to help in whatever small way we could.
We began with one community kitchen and gradually increased it to three across the Greater Kailash area,  which currently serves lunch and dinner to around 6000 people daily. While doing this, we saw a surge in support from the community. Everyone tried to contribute in their own way, whether it was monetarily or by providing cooking equipment, food supplies, or cooking assistance.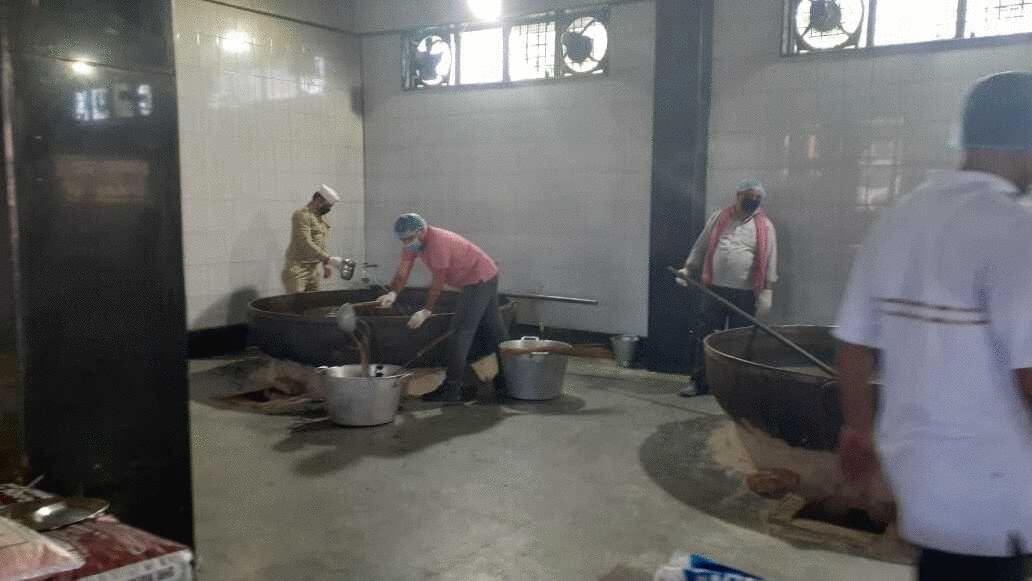 Even some of the needy came forward to help. One such example is the women who make the rotis in the kitchens. When we approached people for help, a group of women came forward and volunteered to help for no fee at all! These inspirational women prepare rotis tirelessly each day from 8 am to 1 pm.

We greatly appreciate the high-nutritional quality of the rice grains Greenpeace India procured and commend the farmers for using sustainable methods. Through these rations, we were not only able to feed people but also ensure safe and nutritious food to them. It was also amazing to know that Greenpeace India procured grains and vegetables from small and sustainable farmers in Delhi and ensured fair prices to them. We would like to thank Greenpeace India for creating such solidarity circles amid the coronavirus pandemic.

(Author is Director at Samadhan Abhiyaan).