Organize a Zero Waste Event
Tons of fun but Zero Waste
Zero waste doesn't mean zero fun—in fact, it's a chance to exercise your creativity!
Life without plastic can be pretty fantastic! Nowadays it's easy to reduce our overall waste and our reliance on the single-use products that do so much damage to the environment. Over 90% of plastic products are not made from recycled materials, and if we want the corporations responsible for the current mess to cut back, we can play our part by showing them how feasible it is to use less.
Whether you're planning a cozy dinner, a breezy picnic, or even a large-scale community event, there are creative and resourceful things we can all use to avoid single-use plastics. Zero waste doesn't mean zero fun—in fact, it's a chance to exercise your creativity!
5 Simple Steps to Organize a Cozy Zero Waste Gathering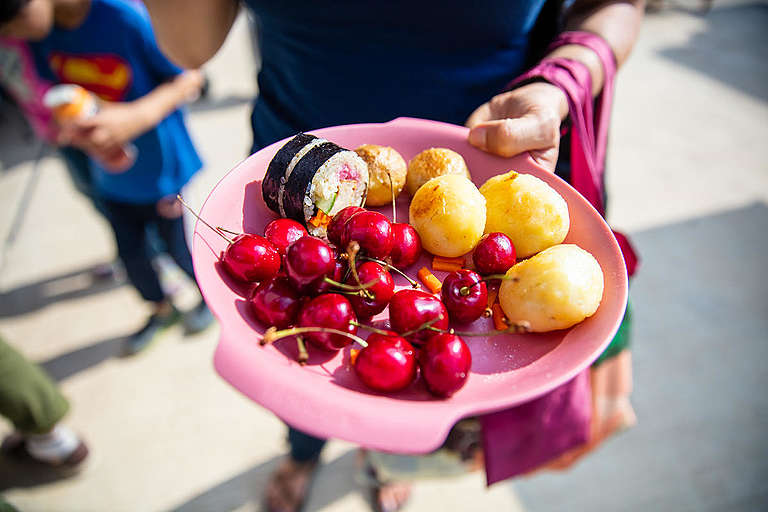 Say it loud and proud, with open arms. Send the invites ahead of time and let your guests know to bring the fun, but leave the single-use products on the shelf. You might say something like: "Join us for a zero waste party! You're invited to bring anything you'd like—food, games, etc.—as long is it doesn't end up in the trash at the end of the day!"
Nature is the best decor. Who needs wasteful decorations when we live in such a beautiful world? Skip purchasing expensive celebration decorations that could end up harming the natural beauty around us. Plan your gathering for a location that doesn't need any ornamentation, like a park, beach, or riverfront.
Be prepared and KEEP IT REAL. If you're tempted to use disposable plates or cutlery, then remember the mantra "keep it real". Single-use plastic forks and paper plates are a pale imitation of the real thing. Use real plates, real cutlery, real cups, and real napkins— for your real guests will appreciate it!
Time together is the best gift. In this busy world, full of distractions, lift the stress of buying gifts. You don't need things to show you value your friends— spending time together is the best gift! However, if they insist on bringing something, suggest homemade unpackaged food to share. After all, the way to the heart may be through full stomachs…
Keep it clean. Make sure there is a place to wash up close by. Worried that you don't have enough containers? Scour your house for glass jars and plastic packaging that can be used again.
5 Tips On Making Your Next Large Event Zero Waste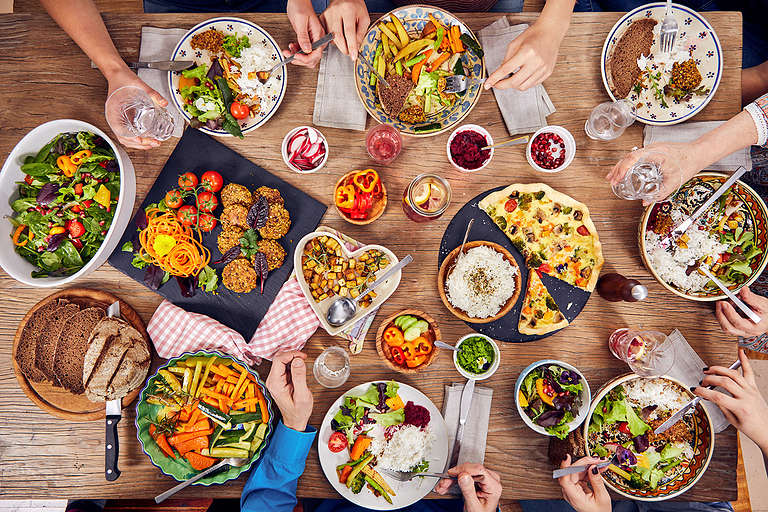 E-invites. Avoid snail mail, posters, and brochures. Get sustainable by going digital and spreading the world electronically! Social media tools have made it easier than ever to keep your guests up-to-date.
Plastic protocol. Make sure you clearly communicate that the event is zero waste and list examples of sustainable alternatives. For example, in lieu of plastic water bottles, suggest canteens or thermoses!
Be prepared. No matter how many reminders you send, someone is sure to forget to bring their reusable bottle or plate, so be sure to have extras on hand. You can also have washable markers for people to write their names on cups to ensure they will use ONE during the event!
Organize the compost/recycling stations. Ensure that the different baskets or bins are clearly marked. Consider contacting a local composter or recycling company to help with disposal, as they may already have mobile stations to rent. If not, make sure to have large, clear signs to help guests properly dispose of items.
Water is life! Make sure to clearly mark your water stations. Your guests need to know where to go if they're feeling thirsty!