2020: The year that was
December 21, 2020
We applaud the brave volunteers, activists and photographers who risked their lives during a pandemic, to bear witness and to make sure these incidents were documented and made known to the world. We have reached a climate tipping point and we must act now.
© Abbie Trayler-Smith / Greenpe
'Lockdown' was declared by Collins Dictionary as the Word of the Year for 2020.
Looking back, the world will remember 2020 as the year that disrupted our present-day lives: most of us were locked up for months and doing everything from home, unable to see and be with friends and loved ones, when everyone wore masks, scrubbed our hands with soap or alcohol, and practiced social distancing. Many felt worried and anxious about the uncertainties that came with lockdown living.
But amidst a raging pandemic, humanity was not spared from a much bigger threat. While some were feeling safe and secure in their homes, thousands of people were fighting for their survival against a raging climate.
2020 gave us a deadly mix of forest fires, heatwaves, hurricanes and super typhoons one after the next that resulted in massive floods in many parts of the world.
This collection of images is to applaud the brave volunteers, activists and photographers who risked their lives during a pandemic, to bear witness and to make sure these incidents were documented and made known to the world. We have reached a climate tipping point and we must act now.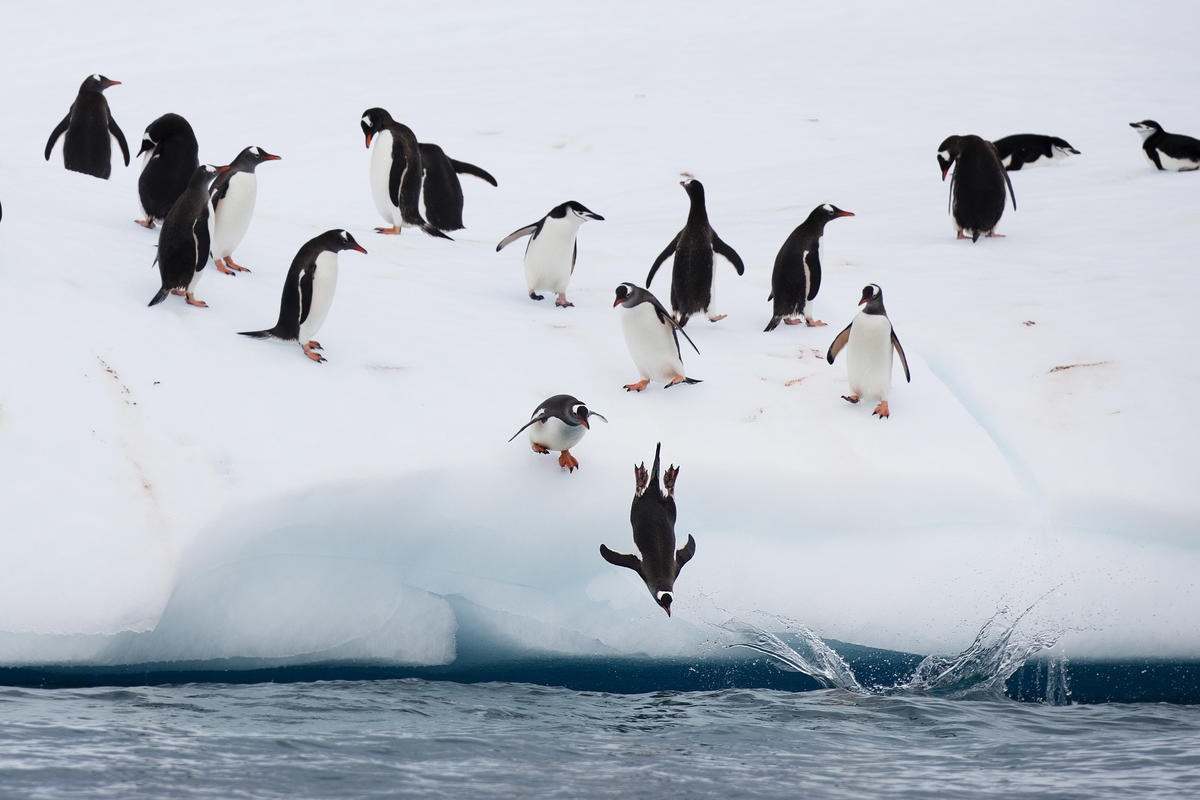 Greenpeace was back in the Antarctic on the last stage of the Protect the Oceans Expedition, a year-long pole to pole voyage. We teamed up with a group of scientists to investigate and document the impacts the climate crisis is already having in the area. Chinstrap and Gentoo penguins fish on an iceberg off Half Moon Island.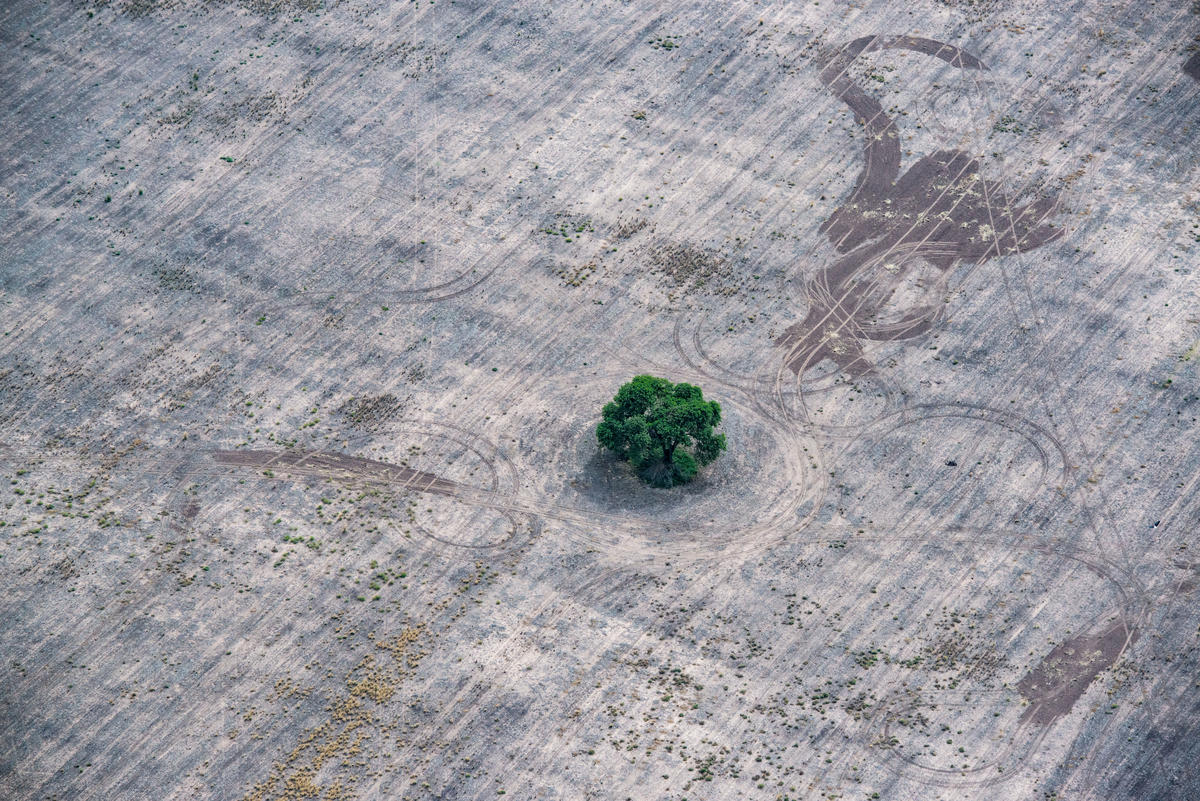 The Gran Chaco is the second largest forest in South America, after the Amazon. There are 3,400 plant species, 500 bird species, 150 mammals, 120 reptiles, 100 amphibians, and indigenous people living in the area. In the last 30 years, Argentina has lost 8 million hectares of forests due to intensive livestock farming and agriculture. Deforestation contributes to climate change, resulting in more extreme weather events such as droughts or severe storms.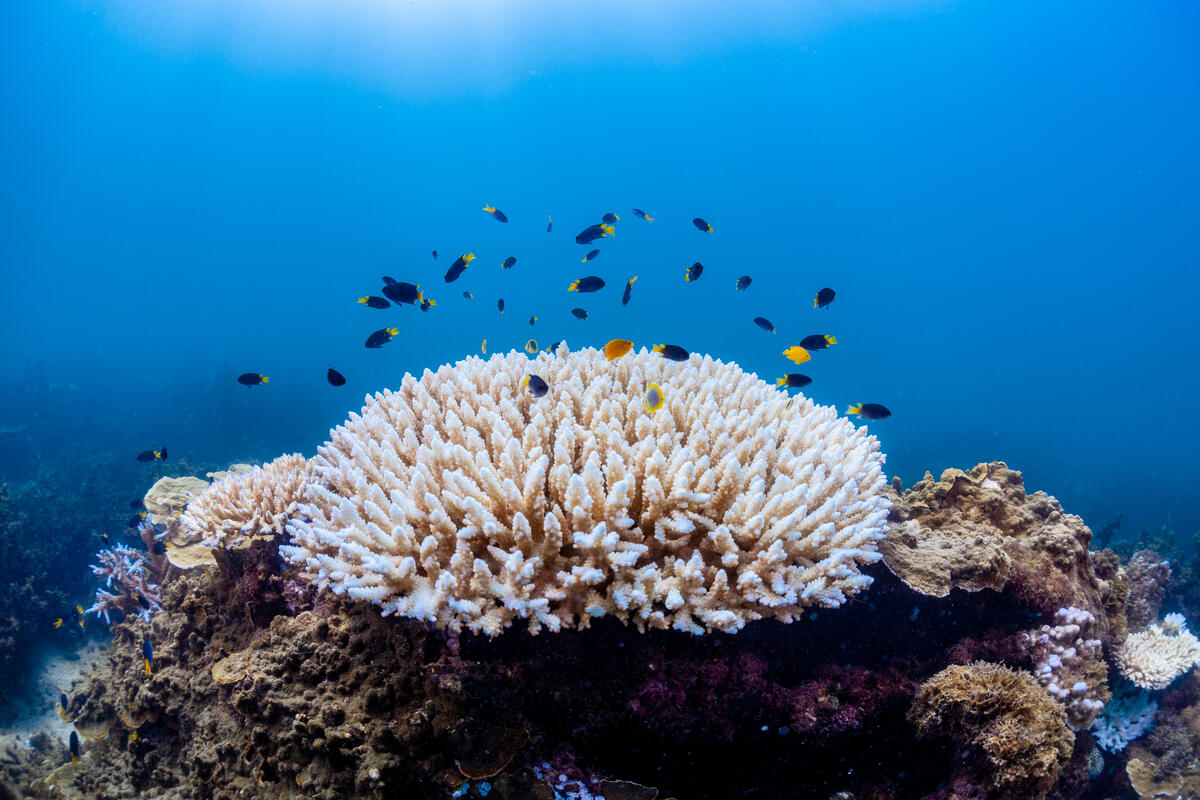 Australia's Great Barrier Reef is facing its third bleaching event in five years. In Magnetic Island, half-moon damsels (Neopomacentrus bankieri), lemon damsels (Pomacentrus moluccensis), and juvenile golden butterflyfish (Chaetodon aureofasciatus) swim along with a bleached Acropora coral.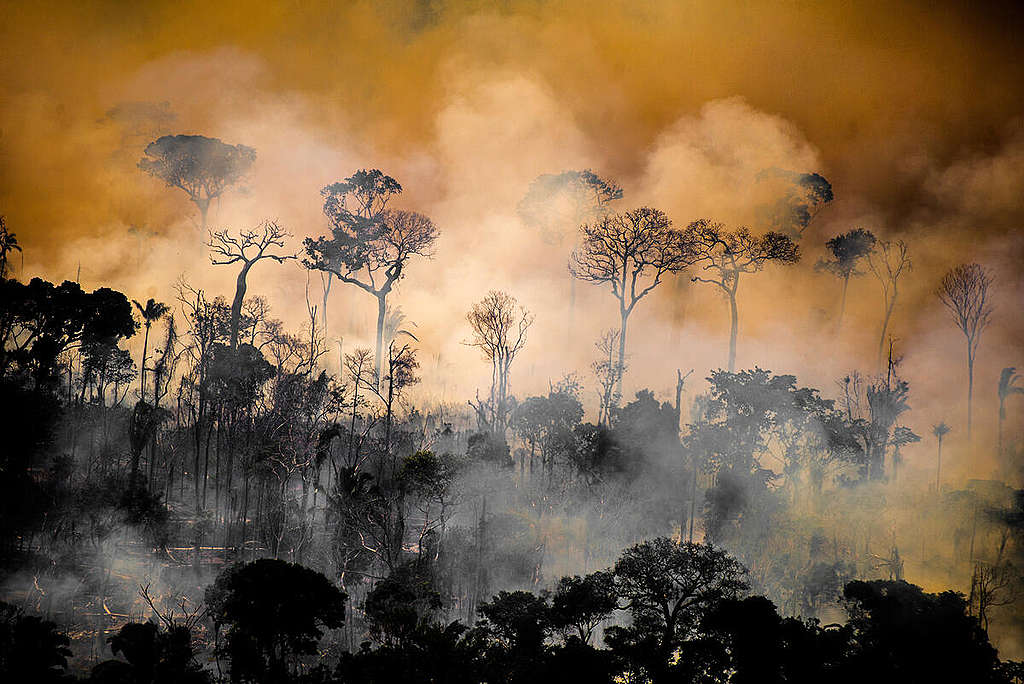 Every year, Greenpeace Brazil flies over the Amazon to monitor deforestation build up and forest fires. In July 2020, flights were made over points with Deter (Real-Time Deforestation Detection System) and fire warnings, made by Inpe (National Institute for Space Research), in Pará and Mato Grosso states. This year's fires in the Amazon, similar to years past, are no accident. They are being deliberately set by farmers and land grabbers to expand the land used for cattle ranching and industrial agriculture production, and are part of a practice that is made even worse by Bolsonaro's anti-environmental agenda. Indigenous Peoples are most at risk, as their homes, livelihoods and health are threatened by the fires.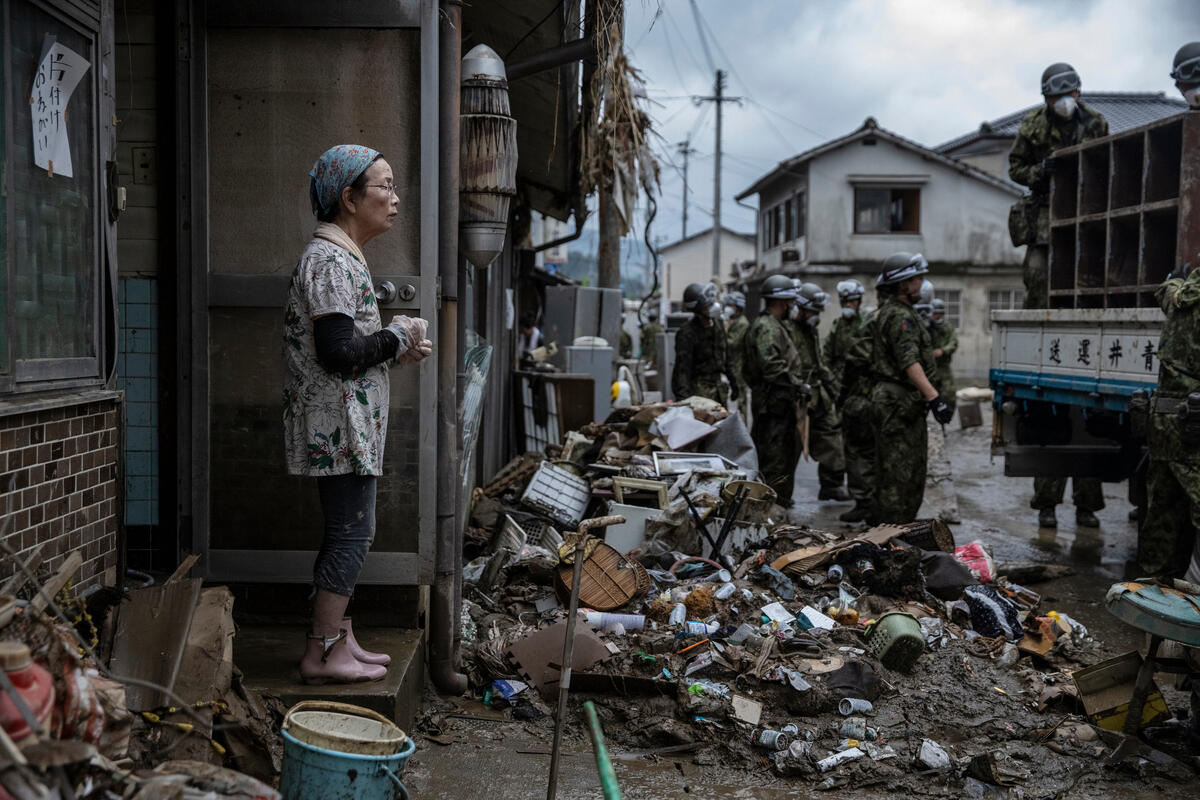 Some of the most devastating flood seasons in history are wreaking havoc on many countries: China, India, Nepal, Bangladesh, Japan, Indonesia, Pakistan, Thailand, South Korea, Kenya, Sudan, Nigeria, and Yemen. Globally, more than 50 million individuals have been impacted so far, and this number will most likely continue to increase given the science that the climate crisis will only worsen if nothing is done now to cap global emissions.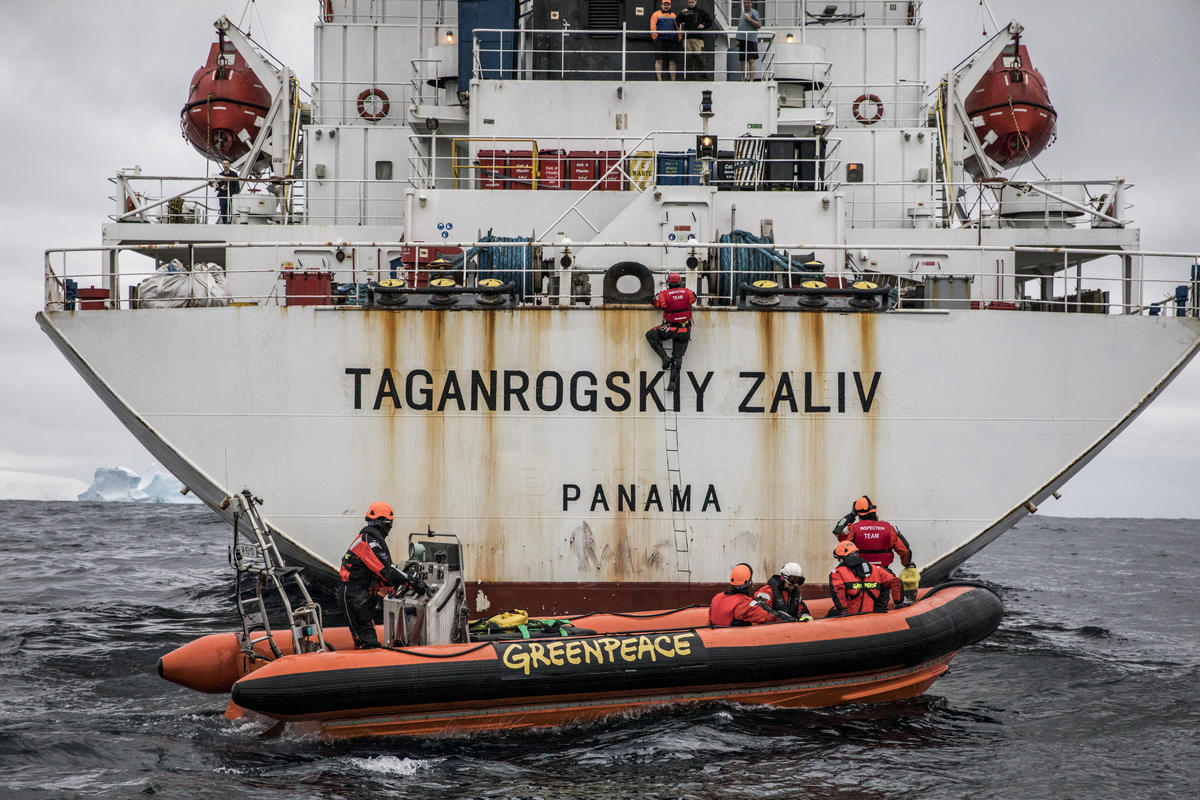 Greenpeace activists board the reefer Taganrogskiy Zaliv (linked to Laskaridis Shipping Ltd.), in order to carry out an inspection. The refrigerated cargo vessel was on its way to carry out a transhipment. The Greenpeace ship Esperanza on its final leg of the 'Protect The Oceans' voyage from the Arctic to the Antarctic. The almost year-long voyage is one of Greenpeace's biggest ever expeditions and highlights the many threats facing the oceans while campaigning for a Global Ocean Treaty covering all seas outside of national waters.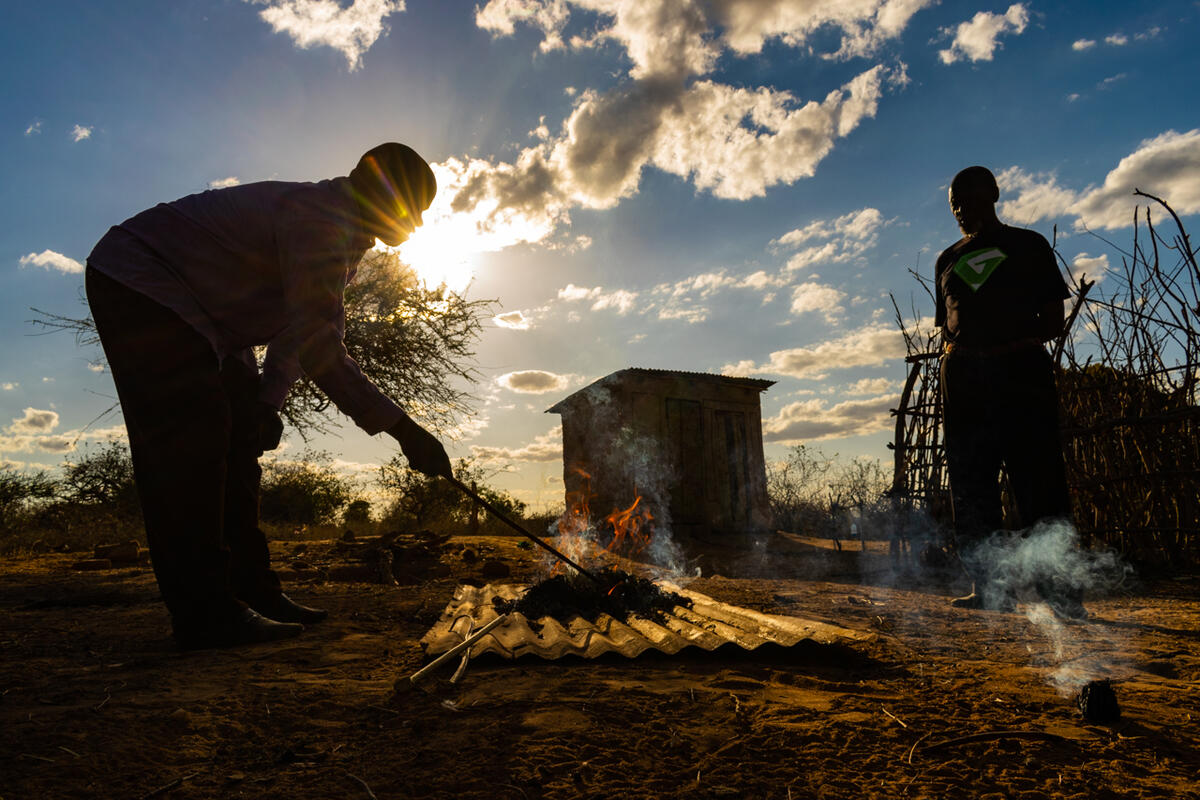 Burning of the Paw paw leaves in order to have an ashy consistency. Farmers in Kenya are effectively applying ecological farming practices that are increasing their ability to build resilience to and cope with climate change. Kenya's food system is broken. Industrial agricultural practices threatening food security. These practices have not only negative effects on the environment but also the smallholder farmers who currently feed the nation.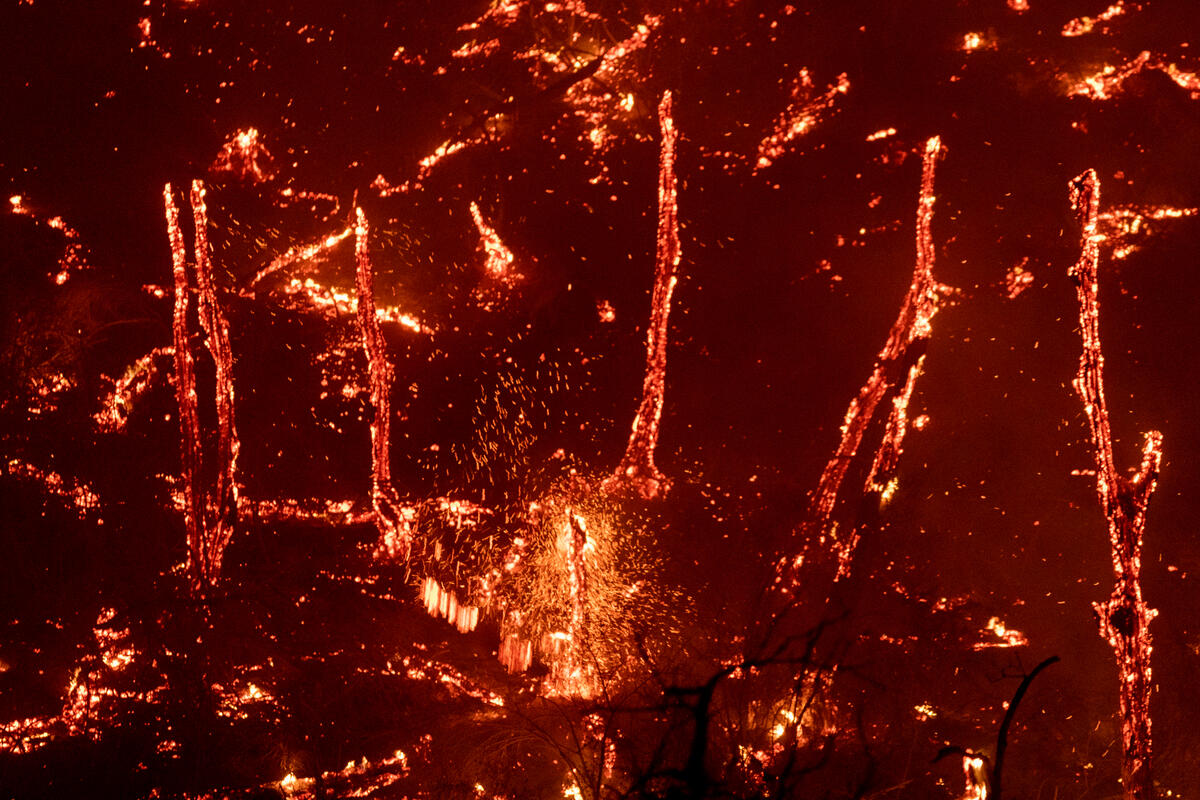 Trees burn along the Angeles Crest Highway as the Bobcat Fire surpasses 100,000 acres in the early morning hour of September 21, 2020 near Wrightwood, California. The fire has burned across a large percentage of the Angeles National Forest and threatened the historic observatories on Mount Wilson. The Bobcat fire has grown to more than 100,000 acres, making it one of the largest wildfires in Los Angeles County history.
This is just one of the many fires that blazed through California in 2020. Fire seasons are getting longer and more intense each year. Rising temperatures from our climate crisis dry out forests and other natural areas and make fires more likely. People are losing their lives, their homes, their belongings, their livelihoods. Wildlife is being killed off, and the forests that we all depend on are being wiped out. This year, with the additional risk of COVID-19, people will face even higher health risk, as fires intensify and air pollution increases.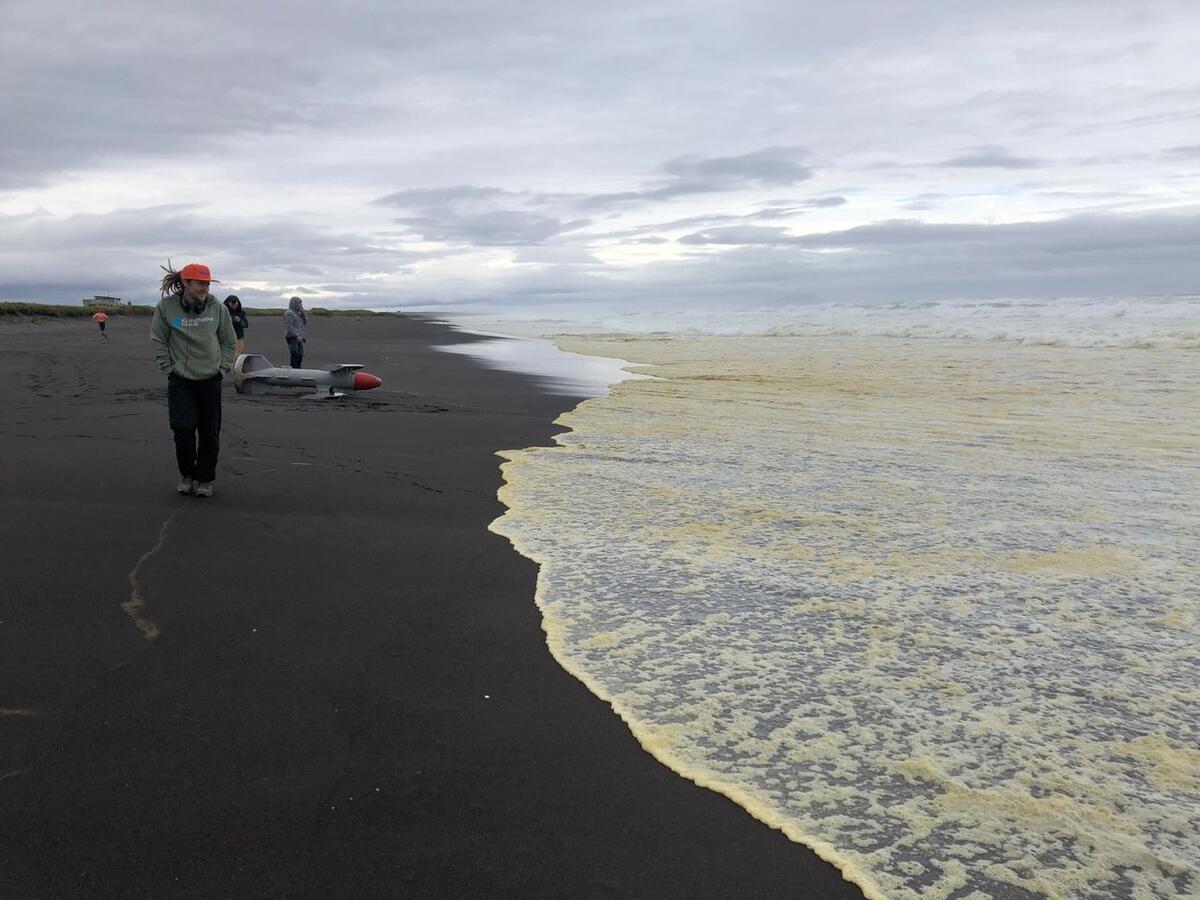 An environmental disaster has happened on Kamchatka – seabed animals died in large quantities along the coast, at the moment several versions are being considered including the leakage of toxic substances from the pesticide landfill, leakages from other objects, harmful algal bloom. There are no final conclusions, the investigation continues. The Prosecutor office admitted that the actions of the government to find out the reason were untimely and also revealed a lot of other environmental violations on Kamchatka. The government decided to liquidate the pesticide landfill and also establish a system to monitor and reveal problems with the ocean at an early stage.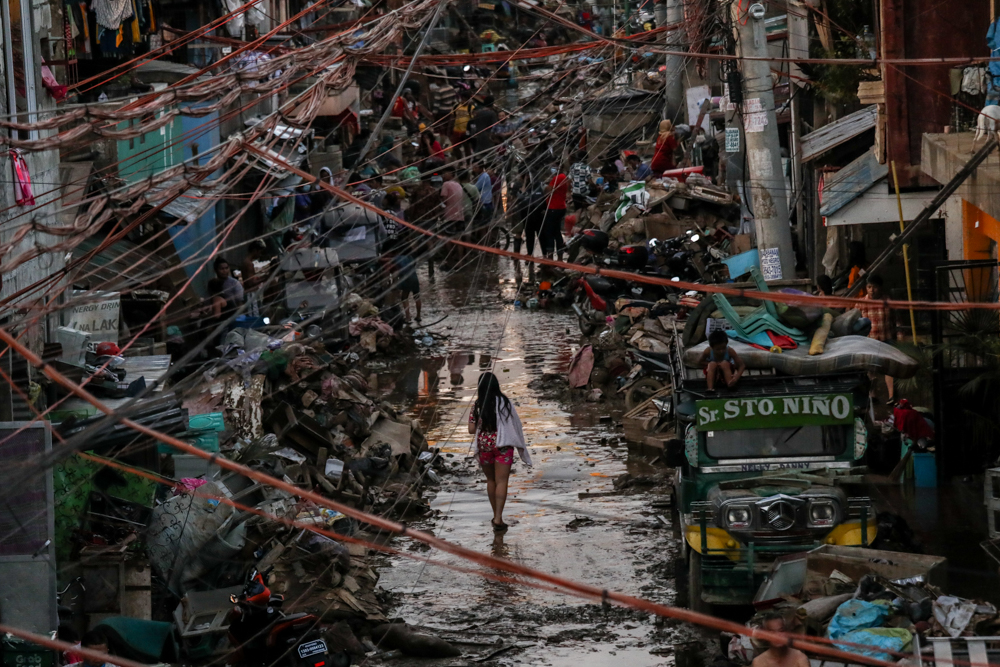 Back-to-back typhoons hit the Philippines in November, causing devastating floods which left more than 3 million displaced. As of 17 November, damage to agriculture from the typhoon sequence amounted to $256M while damage to infrastructure is at $165M. President Duterte, declared the entire island of Luzon under a state of calamity, to enable mobilization of funds to support relief and recovery efforts. However, Filipinos took to social media to demand accountability from the government for their lack of preparedness, and to seek Climate Justice from the world's biggest carbon polluters from exacerbating climate change.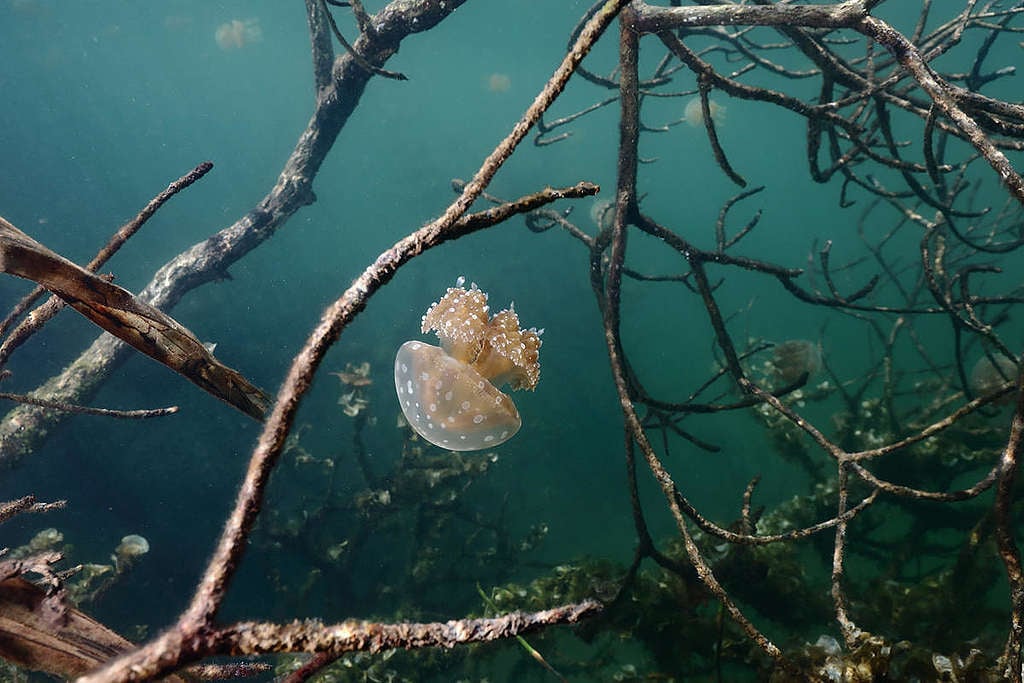 Mangroves at Raja Ampat, Papua, Indonesia support many rare species, and are important nursing grounds for many juvenile fish. Unfortunately, this beautiful ecosystem is under threat due to coral reef damage and plastic pollution.