The Swedish public pension fund, AP1, announced today that it will rid its portfolio of fossil fuel companies due to financial risks in coal, oil and gas. They are the first Swedish Public pension fund to divest from fossil fuels.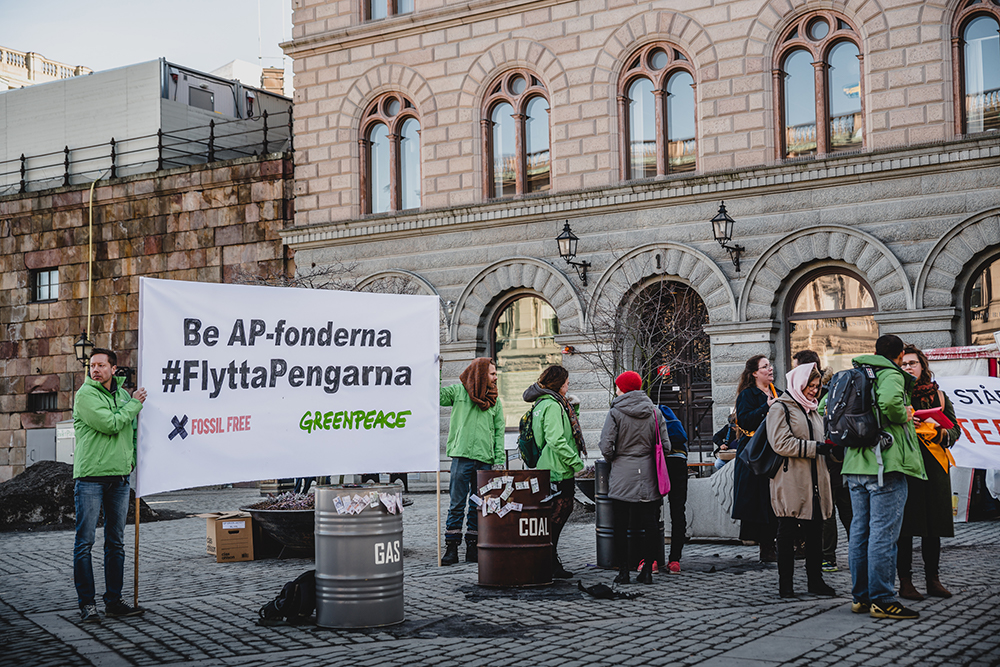 – This is fantastic news and a very welcome and important decision by AP1. We have a long standing demand that public investments should benefit the future development of society, not counteract it. Ridding the funds of ecologically and economically risky businesses shows responsibility toward people, society and environment, said Rolf Lindahl, campaigner for Greenpeace Sweden
Greenpeace has been informed that this decision means that AP1 will sell off 130 companies in fossil fuels, at an estimated value of around 4,5 billion Swedish Krona.
– The decision from AP1 to leave the fossil industry is an important signal to the other AP-funds and investors and capital managers at large. It's time to leave the fossil era and invest our savings in sectors with the future ahead of them, said Rolf Lindahl
Greenpeace has been campaigning for fossil free public pension funds for a few years and revealed as late as last fall that in spite of new regulations for the AP-funds with a stronger focus on sustainability, the funds still invested in many of the world's largest coal, oil and gas companies.